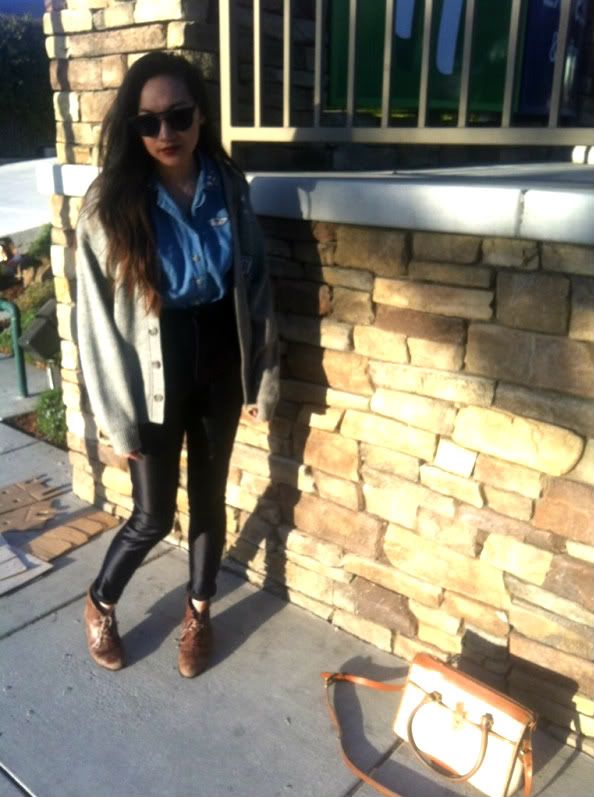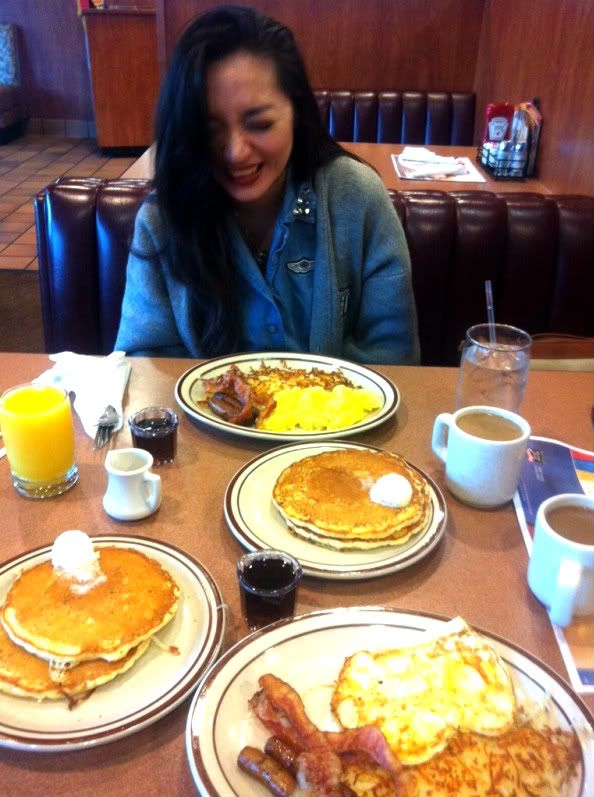 CARDIGAN - THRIFTED/
STUDDED COLLAR DENIM SHIRT - DIY/ SUNGLASSES - LE SPECS/ DISCO PANTS - AMERICAN APPAREL/ VINTAGE BOOTS/ NYX LIPSTICK IN ULYSSES
So I finally got my disco pants and I am ecstatic. Smiles.
There is only one little downside to them, which is mainly my fault, but other than that they're perfect. I have a weird body shape where my legs are too thin for my torso, which means that I had to get a medium in the pants for them to fit. Therefore, that makes them a little loose in the leg area, hence the rolling up of the pants action. But it's alright because I've decided that I want to get some leather leggings or liquid leggings of some sort that will be tight enough for my skinny ankles.
So enough about the pants. I had an amazing couple of days especially since last week was pretty crappy because of all of these deadlines for school, and dumb papers to write. Yesterday, Veronica and I had plans to go to a friend's party. We ended up ditching that and went on a field trip to my beloved Denny's. We had some breakfast for dinner which is pretty much one of the best things in the world.
To sum it all up, I had a great weekend, what about you?