Part 2 of my spring break posts: Veronica's last couple of days

Whenever Veronica visits, it's like two weeks combined into four days, which makes us exhausted but I think it's worth it. But it's not like we're hiking or anything, we're shopping and eating which are equivalents to sports in my opinion. Smiles.
We went to The Grove in Los Angeles with the family, Old Town Pasadena, and the street fair on Myrtle later on with Christine. While in Pasadena, I bought my first MAC Cosmetics lipstick which is the Viva Glam Nicki. It's super pink and smells like baked goods and I love it. I'll post about it later maybe.The next day was another long day. We went thrifting with Andy man and bester Kristen at two of my favorite thrift stores and I found great stuff. Some DIY projects in the making. So excited.

We had dinner and boba with the rest of the crew and that was fantast. She left the next day which was a bummer but we had a great weekend. It was perfect timing too since the weather became pretty sucky. Here are photos from the only day I actually took pictures.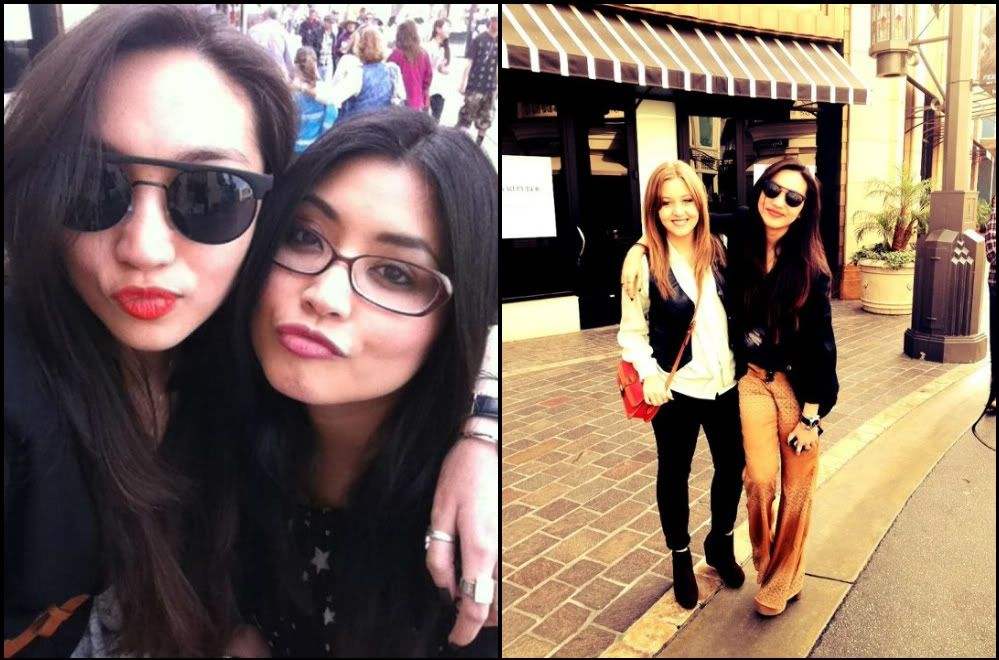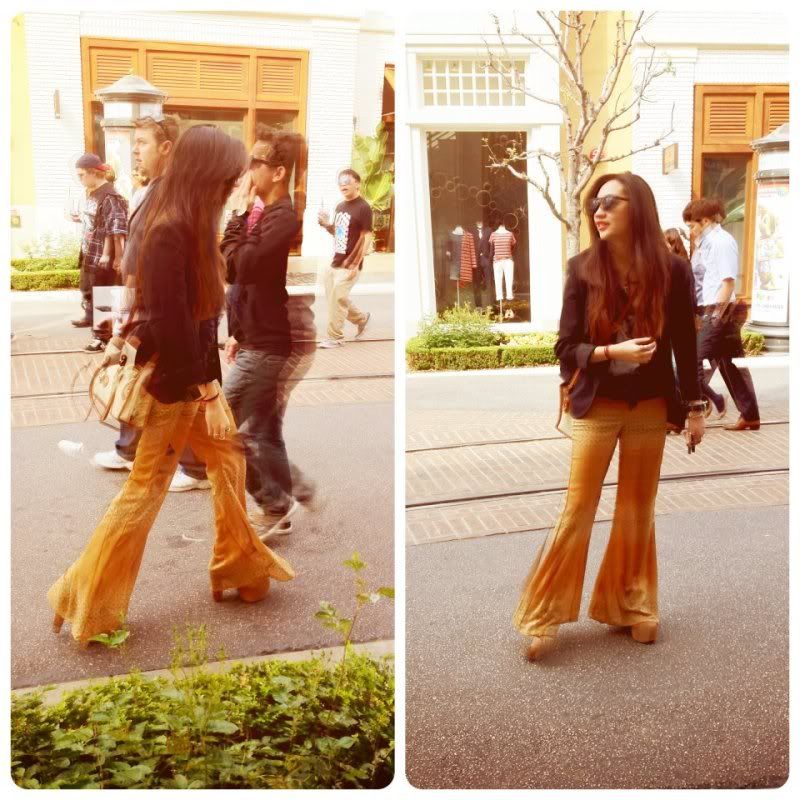 JEFFREY CAMPBELL LITAS/ PANTS - URBAN OUTFITTERS/ WOLF TANK - DIY/ VINTAGE JONES NEW YORK BLAZER/ VINTAGE DOONEY & BOURKE BAG/ SUNGLASSES - LE SPECS/ KATE MOSS FOR RIMMEL LIPSTICK IN 12
Stay tuned for Part 3 of my spring break posts. Smiles.
So excited for my last couple of days.