Yes another Inspiration Wednesday. It's a day late but again you have to forgive me. This might be the last time it will be late since next quarter, my Wednesdays aren't that busy. But anyway.
Once again I will be talking about the amazeballsness that is The Hunger Games. I can't help it since it's down to the wire and there is only a week left before I come home for spring break and see that wonderful movie.
This past Monday, the premiere for the movie happened in Los Angeles and I was really bummed I couldn't be there. But I'm not going to weep and talk about why I didn't get to meet them. I'm going to talk about how good they all looked. Smiles.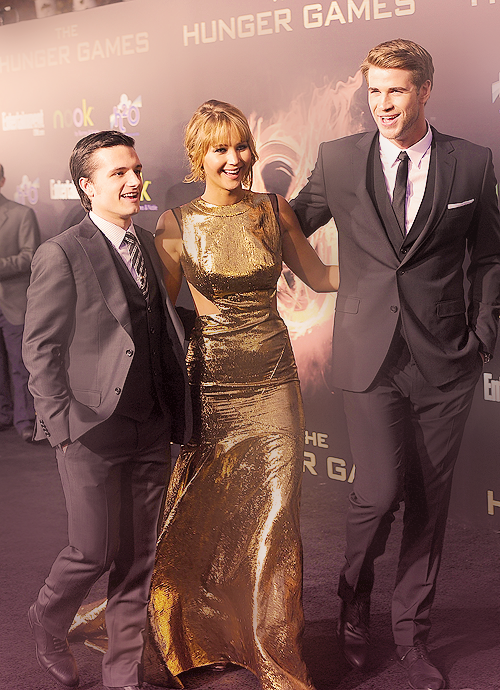 My second favorite trio of all time - Josh Hutcherson, Jennifer Lawrence, and Liam Hemsworth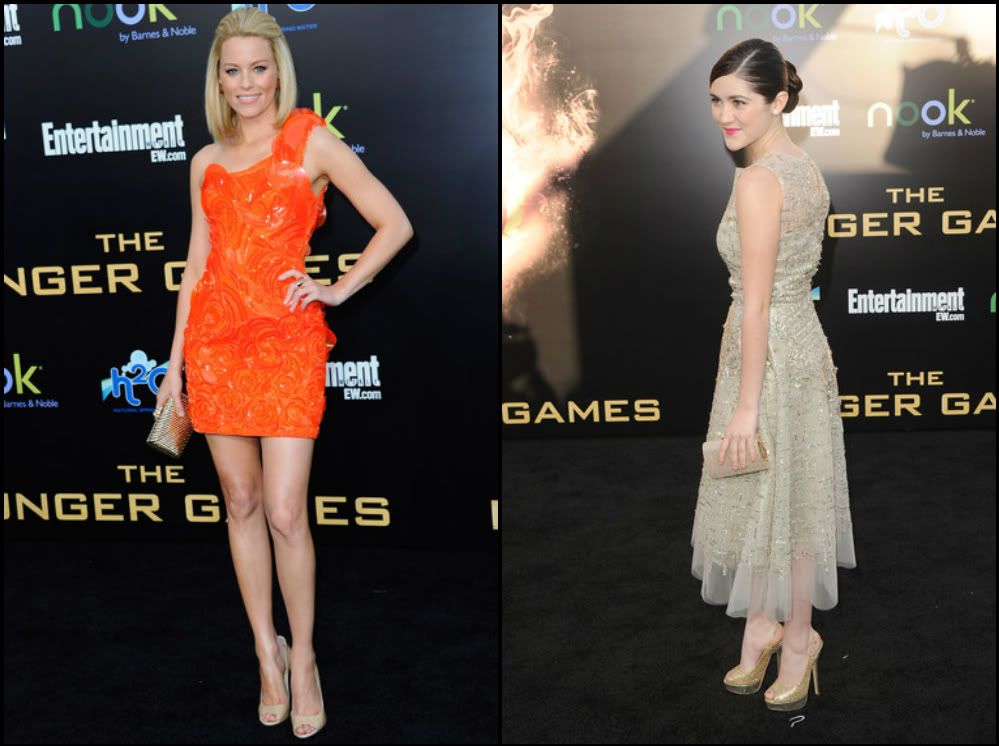 Elizabeth Banks in Versace and Isabelle Fuhrman in Oscar de la Renta
I had to include Wes Bentley in this. Do I even have to say why? Look at him.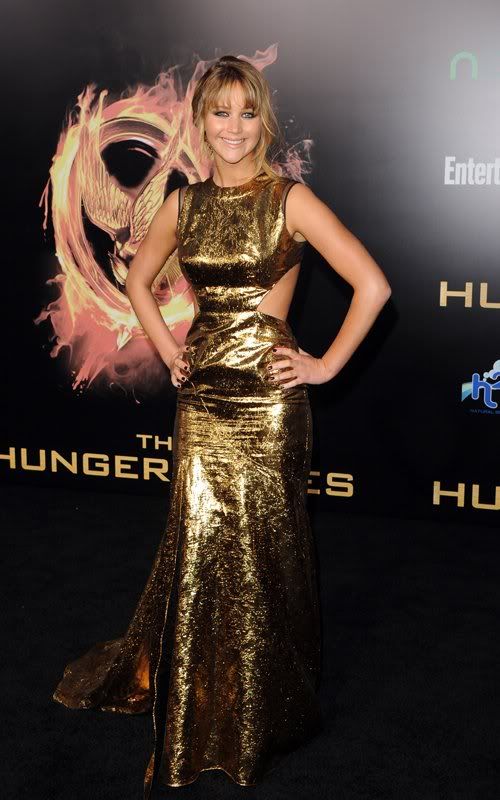 Jennifer Lawrence in Prabal Gurung
Can we please talk about her in this dress? I had anticipated what she was going to wear all last week. In my mind, I was thinking maybe a fiery color like red with a sparkle, or something super sequin-y and her wearing this definitely exceeded my expectations. I recognized it right away since I'm

actually using this dress in a future Inspiration Wednesday.

I had seen this dress before in Prabal Gurung's Fall 2012 Ready-to-Wear collection and it was absolutely my favorite out of the bunch. Basically, she looked gorgeous. I like when celebrities make good choices.
So anyway, like I said, it's down to the wire. Next week is finals week. It's raining cats and dogs outside and all I want to do is lay in bed. Hopefully I'll still have the attention span to do well on my exams since I'll be thinking about how close I am to going home. I go back to Monrovia on Wednesday so maybe I can sneak in a little inspiration for you guys before I leave. Also, I might not update the blog until then either since I'll be studying all weekend.
If you would like to see my random day to day stuff, follow me on Instagram, @queenvictoriareigns.
Also this song is amazing. It's from The Hunger Games soundtrack. Smiles.