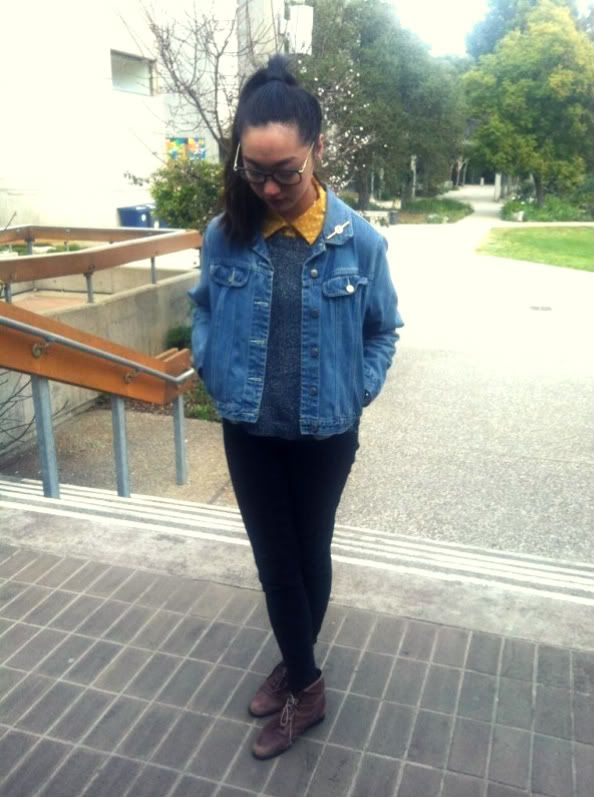 THRIFTED DENIM JACKET - GUESS/ VINTAGE BOOTS AND GOLD PIN/ H&M SPARKLY SWEATER/ POLKA DOT BLOUSE - XI/ F21 SKINNIES
The weather here has been really weird lately. It's been raining cats and dogs for the past few days which was annoying, but today was sunny sweater weather which I don't understand.
I wore this outfit a couple days ago before it started raining but it was seriously freezing. I didn't even know I was going to post about this outfit. I thought why not since I haven't in a while. It's pretty much what I wear to school every day: a button down under a sweater with a jacket thrown over.
So yeah. It's been a pretty chill week. I'm looking forward to this month, since we're so close to the end of the quarter, which means spring break, and I get to see my family and besties, and The Hunger Games. Oh, and by the way, the man Jeffers is twenty today so happy birthday to that guy. Smiles.
I'll leave you beautiful people with what I got in the mail today from my amazing sister. I love getting letters and little things that just make my day.