Slowly but surely getting to post more on here. It may not seem like it to you, but I am. Just wanted to do a quick post on some awesomeness I was given recently.
As you may know, earlier this month I turned 22. I feel like I've been celebrating this entire month because I would receive random gifts from people I love, including Veronica. She got me these wolf tattoo tights and I was ecstatic. If you don't know about about my extreme love of wolves, now you do. Smiles.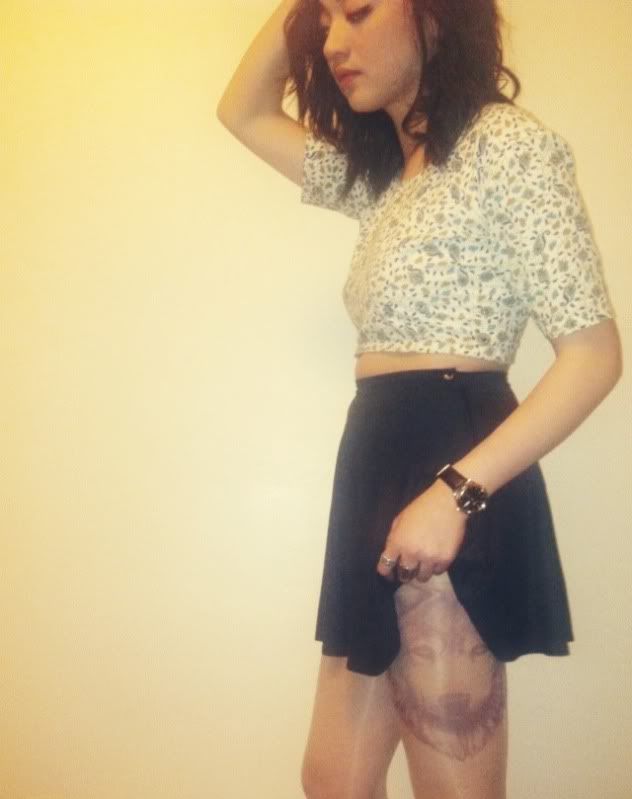 Aren't they amazing? I went to work in them and a bunch of people thought I had a thigh tattoo. I've definitely thought about a thigh tattoo or just a tattoo in general but I'm still debating on what I would get. But it's a possibility for sure.
Anyway, thought I would share this with you guys. I'll have a real outfit post for you soon.
Listening to: Pompeii - Bastille
ETSY TIGHTS
SUEDE SKIRT - SWAY CHIC
VINTAGE TOP VIA WASTELAND
SEIKO WATCH
Follow me on my Instagram to see my shenanigans - @queenvictoriareigns