So I know I said I was going to post an outfit before I left for LA but I didn't so I'm sorry about that. Everything was so hectic when we were leaving. I just wanted to spend time with certain people and finish shopping and what not up in Santa Cruz. But anyway.

I just got back to my parents' house from hanging out at my sister's all weekend and of course I had a grand time. We got the traditions done like watching Little Women and taking a Christmas tree picture at the Grove. It was a little short for me but sweet all the same. If you follow me on Instagram, you may have seen my adventures.
As far as my outfit goes, I felt so Christmas-y with the red plaid pants and the fur. But it was a good thing. Also my shoes are a new addition to my collection thanks to the boss man and they're basically perfect. He's a good listener. Smiles.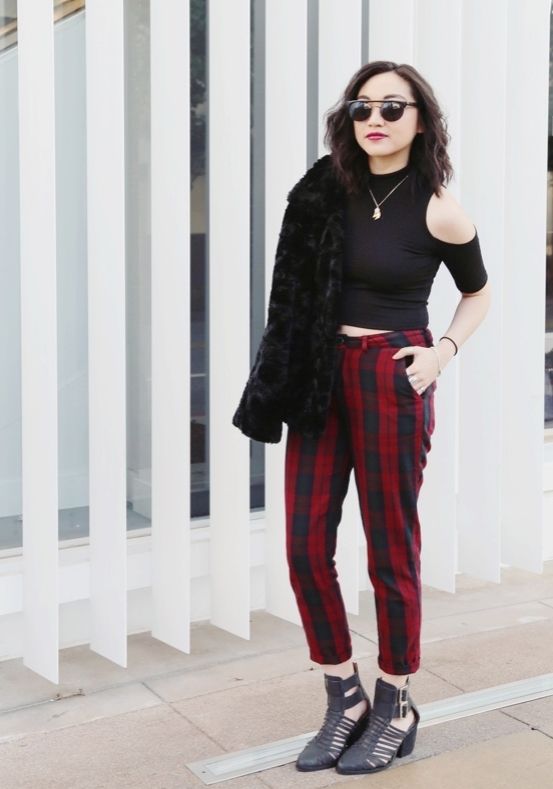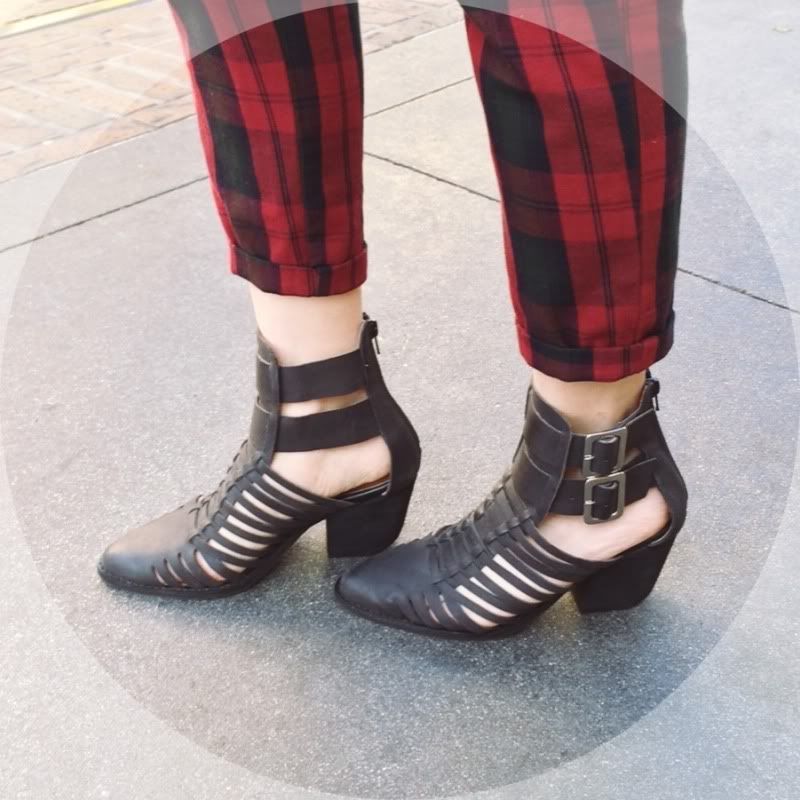 I'll see you all soon! xo
So excited for Christmas!
TOP - URBAN OUTFITTERS
VINTAGE FUR JACKET
PLAID TROUSERS - CROSSROADS
JEFFREY CAMPBELL LOMBARD FISHERMAN BOOTS
LE SPECS SUNGLASSES
Follow me on my Instagram to see my shenanigans - @queenvictoriareigns