Yes we are well into November and I'm barely posting about shenanigans from Halloween.
It's been a busy couple of weeks with midterms and working and all that good stuff. I feel like I'm always making excuses on here and it makes me mad.
I love talking to you guys about my life and showing you what I'm up to. I promise this month will be better. So here's a little quick post from Halloween night.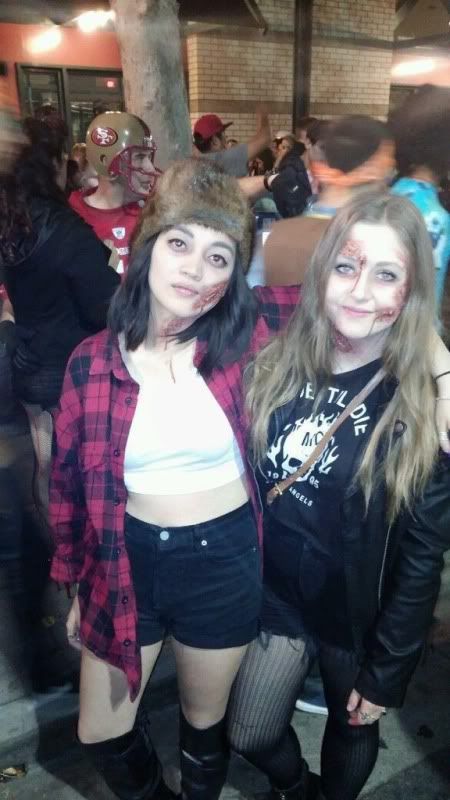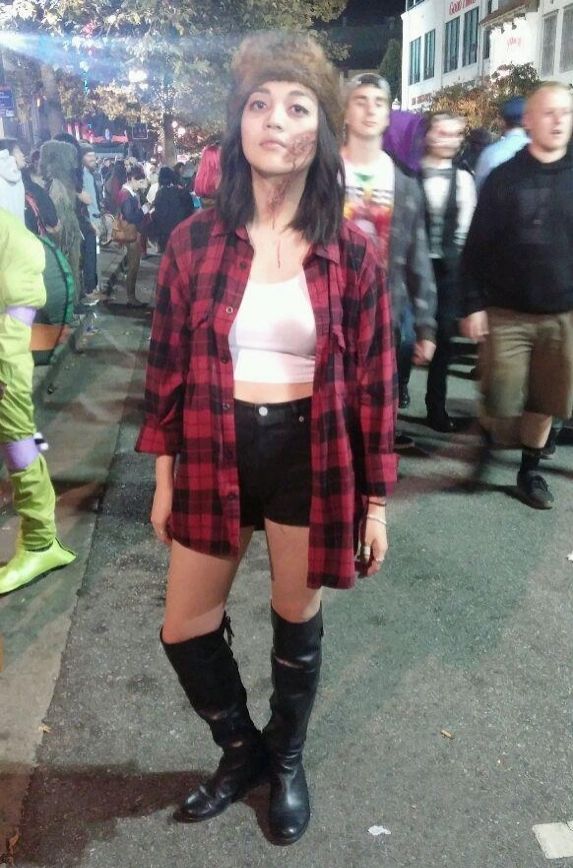 There wasn't much time to take pictures since we were havin' a ball but I did the best I could. We mainly just hung out in downtown Santa Cruz which was insane since they close off Pacific Ave. on Halloween night. I hung out with some awesome peeps at the Red Room and it was great.
As for my costume, I knew I wanted to be a zombie of some sort because Veronica is amazing at doing the make up for it and also why wouldn't you want to be a zombie? Duh. Plus I didn't really want to have to buy a costume so I just looked in my wardrobe and found a lumberjack outfit. Plus it was functional and comfortable enough to wear downtown, walking a lot and gettin' dranks and all that jazz. Smiles.
THRIFTED MENS FLANNEL SHIRT
CABELA'S FUR HUNTING HAT
ASOS CROP TEE
DIY CUTOFF SHORTS
BOOTS - ME TOO
MAKE UP BY VERONICA SHEPP
Follow me on my Instagram to see my shenanigans - @queenvictoriareigns