I'm back in Santa Cruz after the blur that was my holiday.
My Thanksgiving was really short and sweet. I had a couple days to see my favorite people and it was all I needed. My parents drove me back and they are currently still here enjoying Santa Cruz.
I'm surprised I even have the time to post since I'm working this whole weekend. I worked yesterday, yes I worked Black Friday. Not something to be desired.
But anyway, here are some snaps of what I wore on Thanksgiving.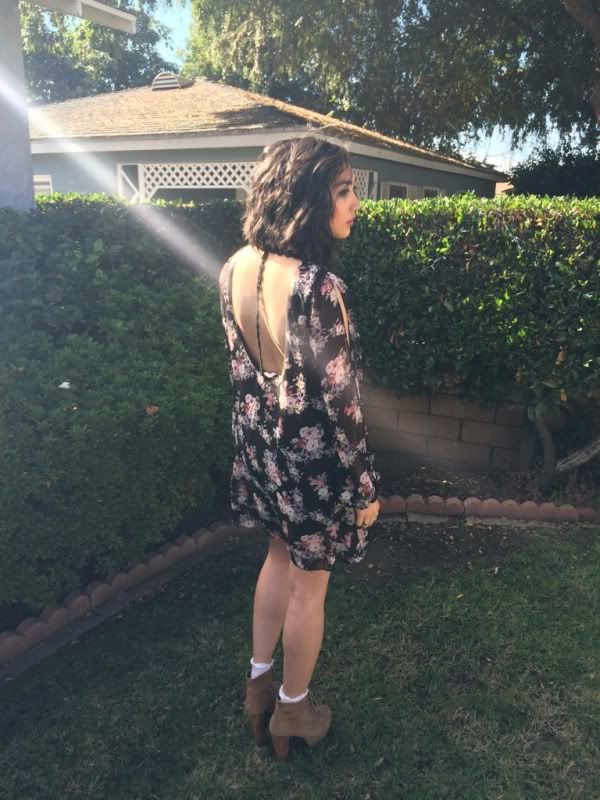 I saw this dress at work about two months ago and I knew I wanted to wear it on Thanksgiving. I'm really digging dark florals for the holiday season and this was kinda perfect.
I was really bummed out when I thought I wasn't going to get to come home this year, but it all worked out. So it's a happy story. Smiles.
DRESS - SWAY CHIC
FOREVER 21 SOCKS
JEFFREY CAMPBELL BOOTS
ASSORTED RINGS
Follow me on my Instagram to see my shenanigans - @queenvictoriareigns