I know I know! It's been like a week since I've posted which is really bad.
I mean I was home so I was rarely near a computer, I was going out every night and spending time with people. I got back to Santa Cruz on Sunday and then worked for the next couple of days and then hung out with more amazeballs people that I missed. I was in my own little world with them. To be honest, I'm really happy, which is new for me if you didn't know. You guys who have been reading for a while know that when post something personal on this it's a big deal, and it's usually about problems in my life. But this time it's not so be happy that I'm happy.
Anyway enough with the excuses. I have also missed you amazeballs peeps so I thought I would have a little chat with you before my first class as a senior which is really scary to think about but I kinda stoked on it.
My sissy bear turned 28 this past Saturday and I already miss that lady. I spent the whole day with her and our bam fam and also Veronica since we were lucky enough to still have her in town. And I also spent the night at her house which was super fun. We were in one of my favorite places ever, Pasadena, and we just had a grand old time. Smiles.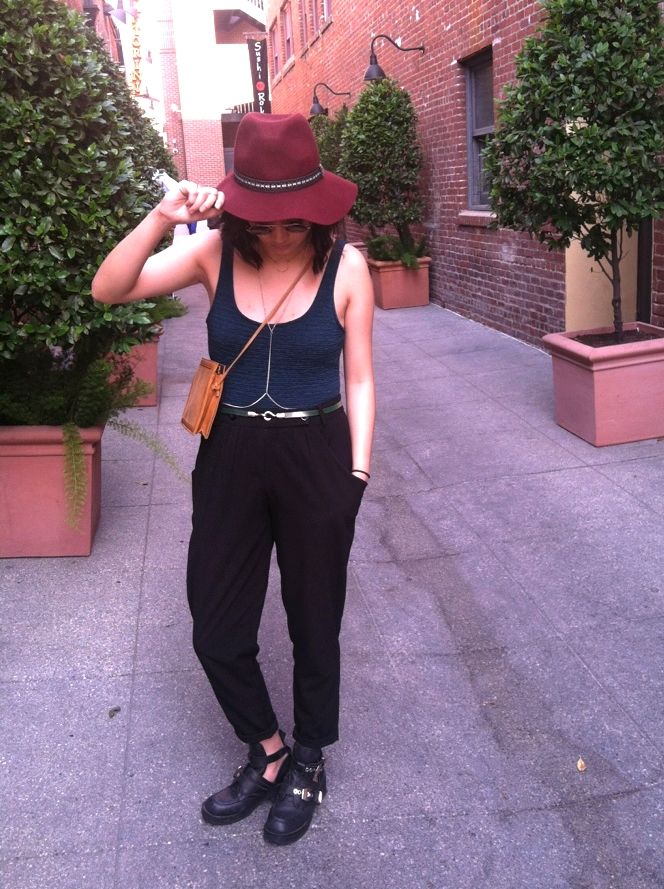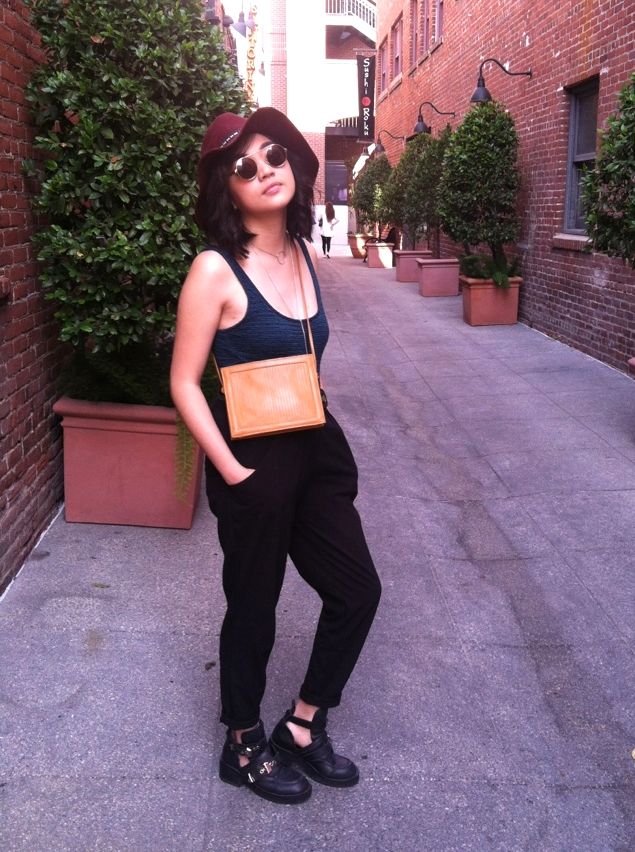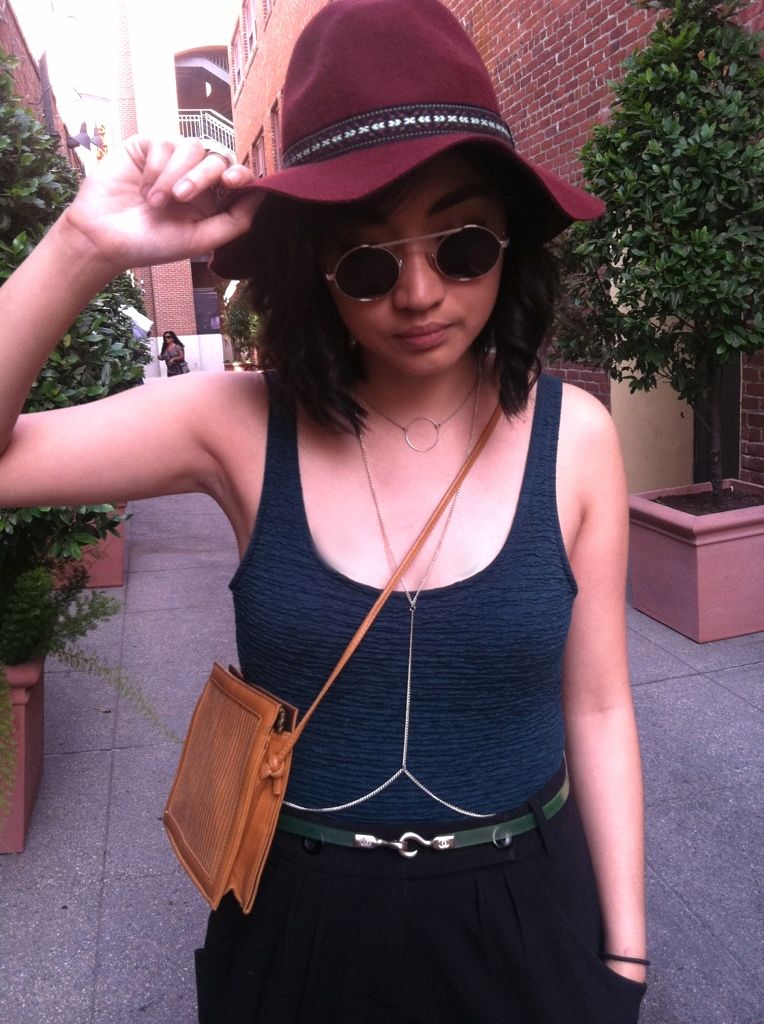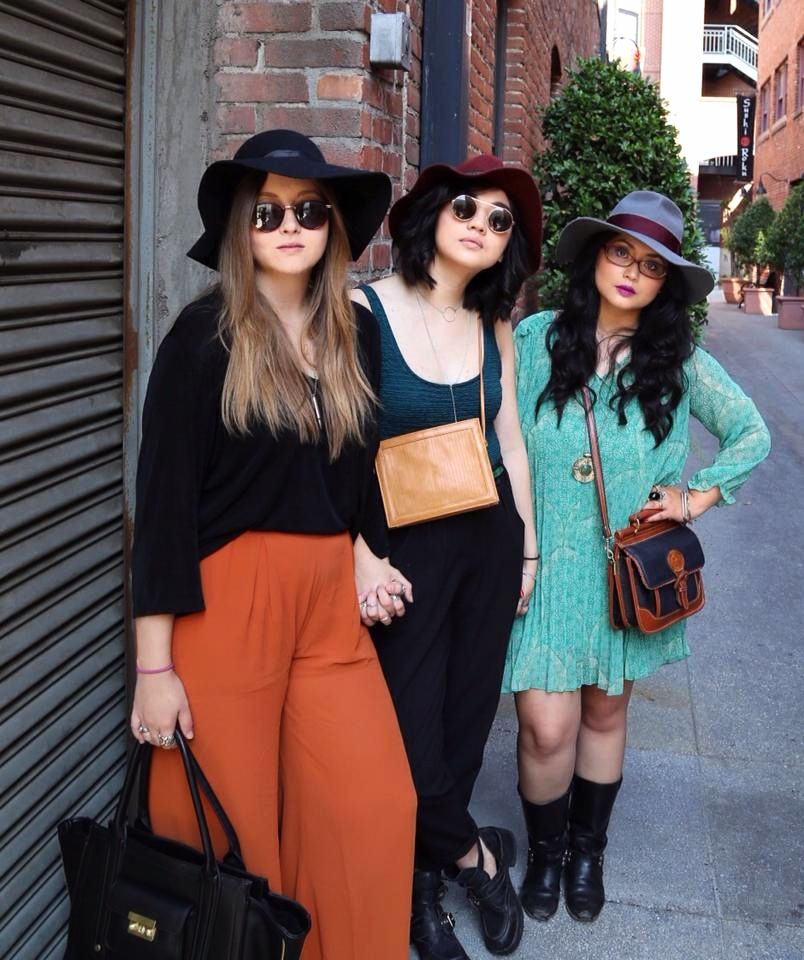 I'll update you more on the past week or so when I get more time. Wish me luck on my first day!
Also you will get the rest of the Fashion Week stuffs soon too.
xox
VINTAGE BATHING SUIT - BOLO VINTAGE
F21 TROUSERS
JEFFREY CAMPBELL COLTRANE BOOT
HAT - H&M
THRIFTED PURSE
BODY CHAIN - EBAY
VINTAGE CHANEL BELT
Follow me on my Instagram to see my shenanigans - @queenvictoriareigns