Here's the second part of the Vegas extravaganza!
This day was my mother's actual birthday so we made a whole day of it. We had brunch at the Bellagio and shopped til we dropped over at Fashion Show mall, especially since Topshop was there. The malls in Vegas are literally theme parks. You can't see everything in only one day. That night we had a lovely dinner before we went and saw a show at the Paris Hotel which I may or may not blog about, I'm not quite sure yet.
This top is kinda one of my favorites right now, I can wear it with anything. Everything DimePiece is just incredible and I can't wait to add more to my closet. The denim skirt was one of the things I picked up from
Bolo Vintage
in San Jose about a month ago. It's so easy to wear. This outfit kept me pretty cool, especially since it was hot as balls in Vegas.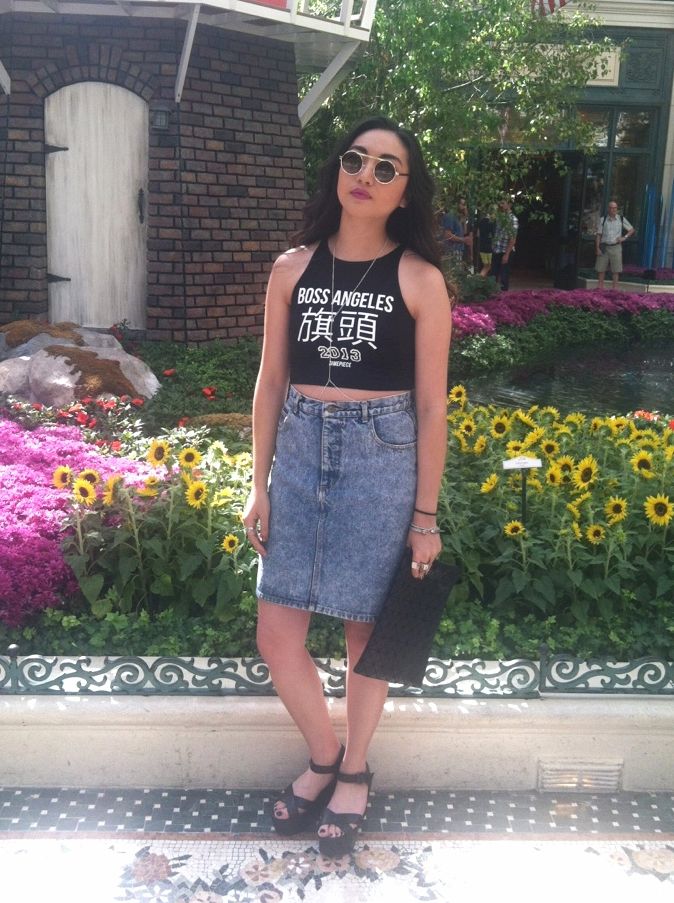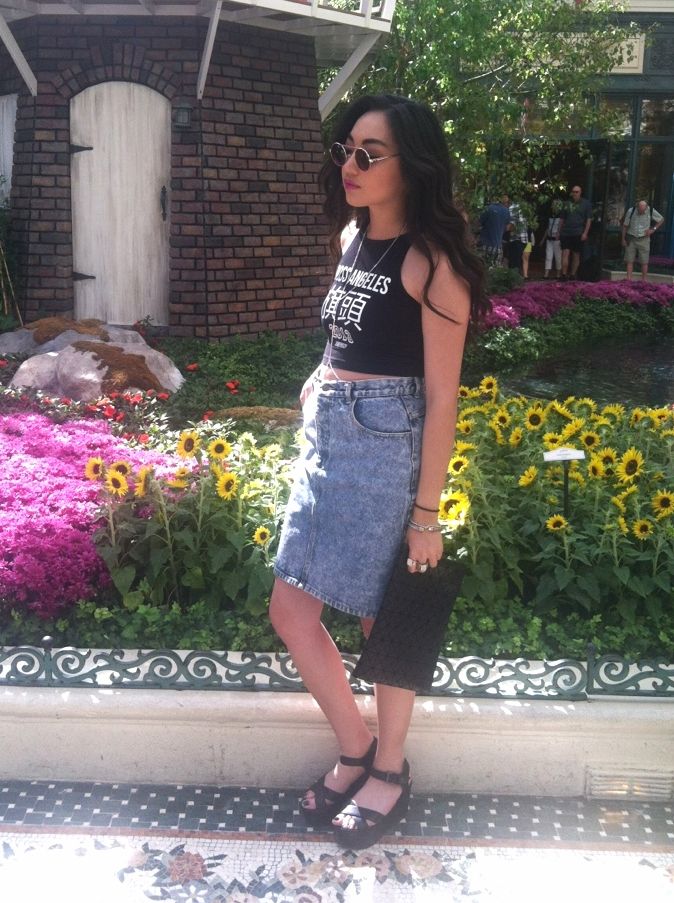 The third part of our Vegas trip will be up soon! Sorry it's taking me a while.
Also a couple things:
Yes, I will be doing a New York Fashion Week post after the Vegas shenanigans.
Tonight is First Friday in San Jose again and Veronica and I will be going. Expect a post from that soon.
Hope yous are having a great September so far. xo
DIMEPIECE CROP TOP
VINTAGE GUESS SKIRT VIA BOLO VINTAGE
CLUTCH AND SUNNIES - SWAY CHIC
BODY CHAIN - EBAY
MAYBELLINE VIVID IN BRAZEN BERRY


Follow me on my Instagram to see my shenanigans - @queenvictoriareigns