It's technically still the 4th and I am still celebrating! I hope you are!
I just wanted to do a quick little post about today. I had a grand old time.
I got to leave work early, I made new friends, had some hot dogs and beers, and watched fireworks from a balcony. Pretty much the best day ever.
My outfit was pretty simple. I figured I had enough patriotism going on up on my head so I kept the rest a little plain. I was happy I got to wear my American flag hat today even though wearing it today of all days is the most obnoxious thing ever. Today hipsters did their thing in their alternative American flag wear and people toasted to our nation's independence. Always a good time.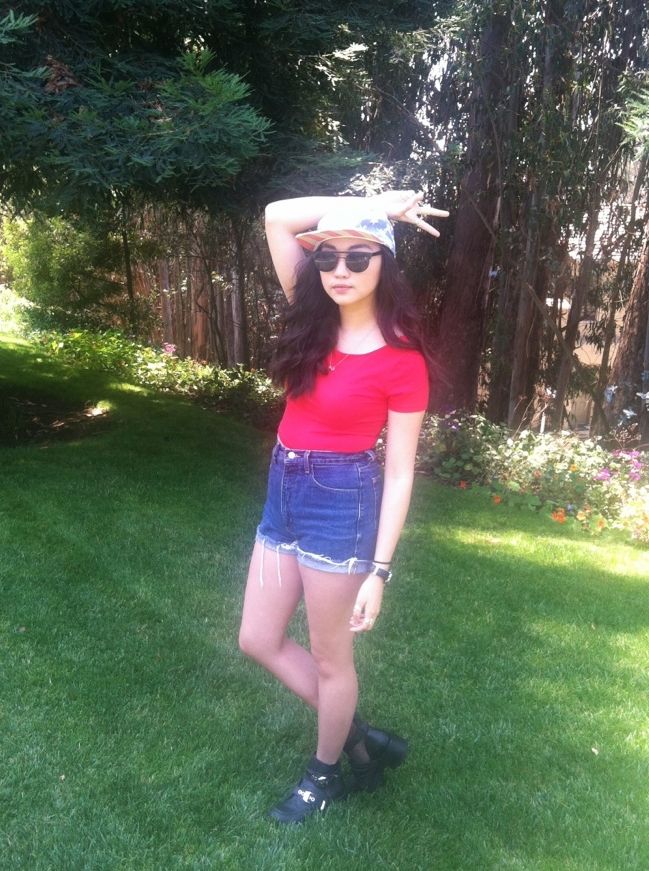 AMERICAN FLAG HAT - URBAN OUTFITTERS/ DIY GUESS DENIM SHORTS/ CROP TEE - F21/ LE SPECS SUNGLASSES
Follow me on my Instagram to see my shenanigans - @queenvictoriareigns