If you haven't read my last post, I'm basically trying to do this thing where I post my outfits a lot for you guys, whether it'd be on Instagram or on here. I just want to show you guys what I'm wearing even though it might not be the greatest thing in the world. It'll give you some peeks into my life if you don't already follow me on Instagram. I do most of my updating on there and on Twitter.
So anyway, yesterday was just what I wanted, which is a very random outfit post that I didn't even think about doing until Veronica suggested it. I went to work and she picked me up afterward and decided that we would go on a day trip to Capitola. We drove by the beautiful beach and also found this amazing vintage shop which is now our new favorite place. I found some great stuff I can't wait to style. We ended with an amazing din full of tacos and horchata. Smiles.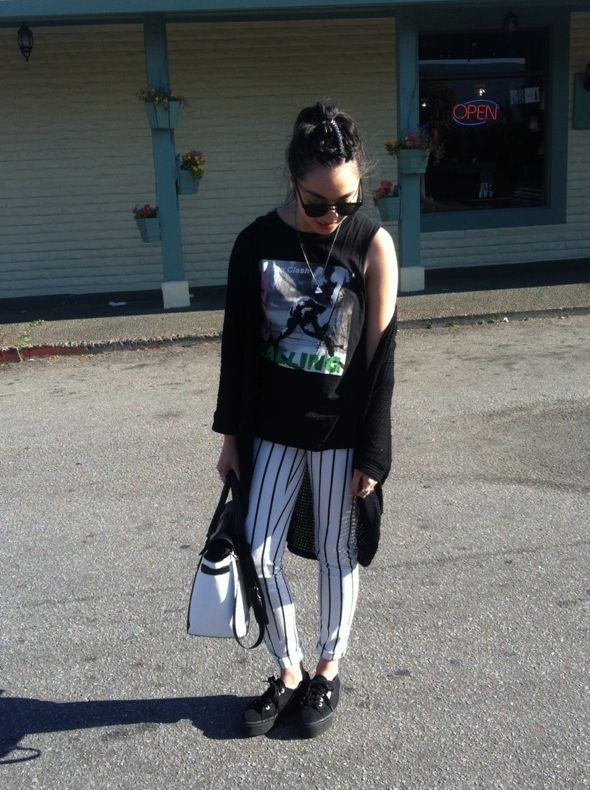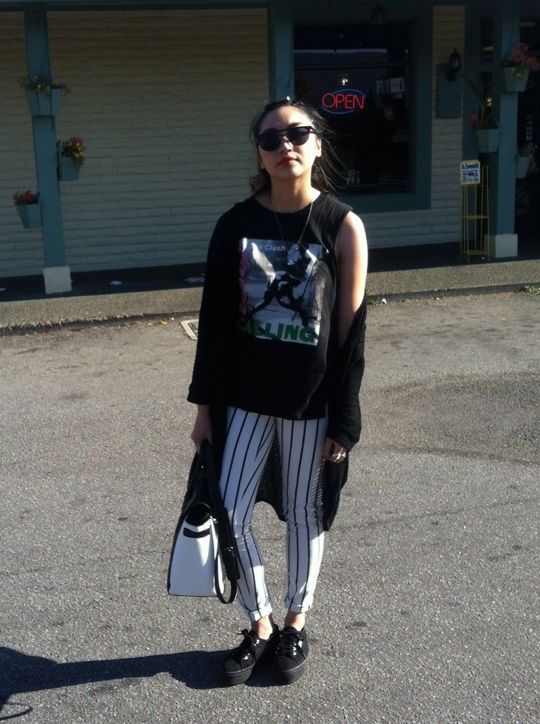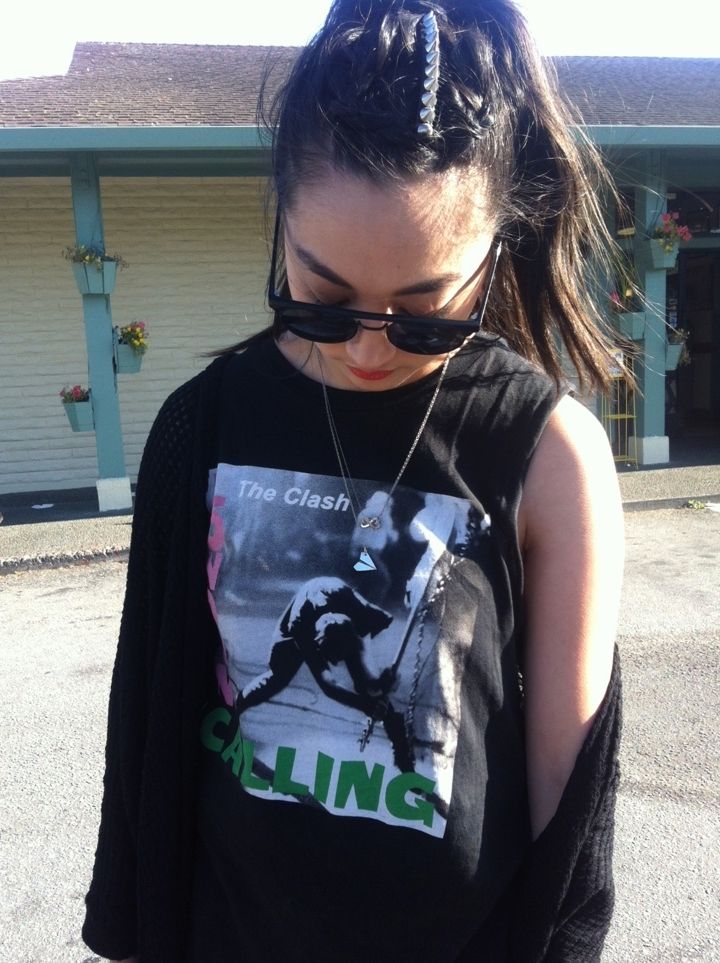 Veronica also uploaded a little vlog/outfits video of our day which you can check out on her channel by clicking
here
.
URBAN OUTFITTERS THE CLASH TEE
SUPERGA PLATFORM SNEAKERS
LE SPECS SUNGLASSES
RIMMEL KATE MOSS MATTE IN 109
Follow me on my Instagram to see my shenanigans - @queenvictoriareigns