I'm so ready for this school year to be over. I have a class starting in a bit but I decided I like you guys better. I have a little something to show you all.
This past weekend, Veronica and I went around looking for new thrift stores and had a ball. I was a little bummed I didn't get to go home this weekend but it's okay. We found this thrift store with this amazing garden I just had to take pictures. I also had to work but I love my job, new laughs every day. I just hang out with really great people all the time, it's awesome. Smiles.
I decided I would show you my new babies that I ordered from Topshop a while ago. Yes I got me some jelly sandals and they're amazing. They're by the UK brand JuJu. You can get em at other places too. I think Asos and American Apparel have them. I walked all day in them so of course my feet kinda hurt at the end of the night but if you don't do that, they're just perfect. I even wore them without socks which I was afraid of at first but it was fine. I love them. They're so sparkly and they make me feel a little girly, which I'm definitely not, almost 90% of the time.
AMERICAN APPAREL CROP TEE/ FLORAL JEANS - F21/ THRIFTED SUNNIES/ TOPSHOP JELLIES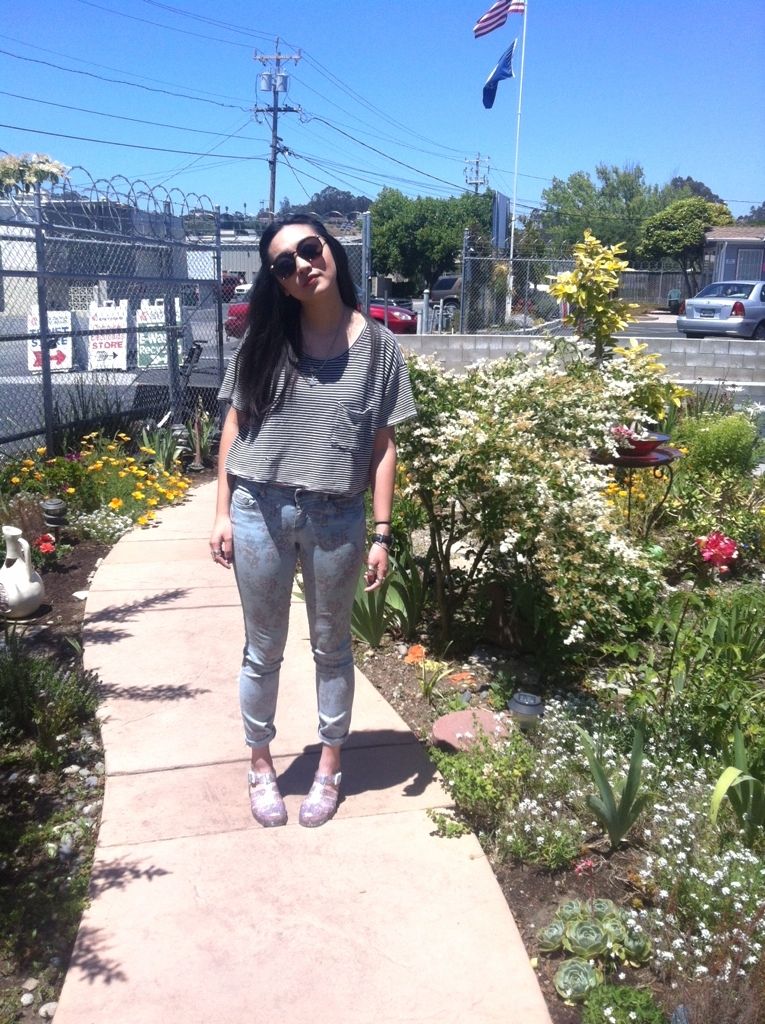 Anyway, I hope your Memorial Day weekend was grand.
Love you all. xo
Follow me on my Instagram to see my shenanigans - @queenvictoriareigns