I apologize if you're getting tired of Fashion Month. I have to get these out of my system. There are only two more including this one so don't you worry. Plus Milan was gorgeous as always, such a production.
I'll keep it short for you if that's possible. So here are my favorites from MFW.
Versace
How can you not with Versace? I realize that once the Costume Institute announces their theme (which is punk), the fashion world goes a little cray for Fashion Week. This show was no different than the other punk shows save for one thing. It was so over the top with the vinyl and lethal spikes that it ended up being so great. The looks were super fetish-y with the contrasts of fur and vinyl, it was almost uncomfortable but not quite, which made it so fun for me to watch. Loved it.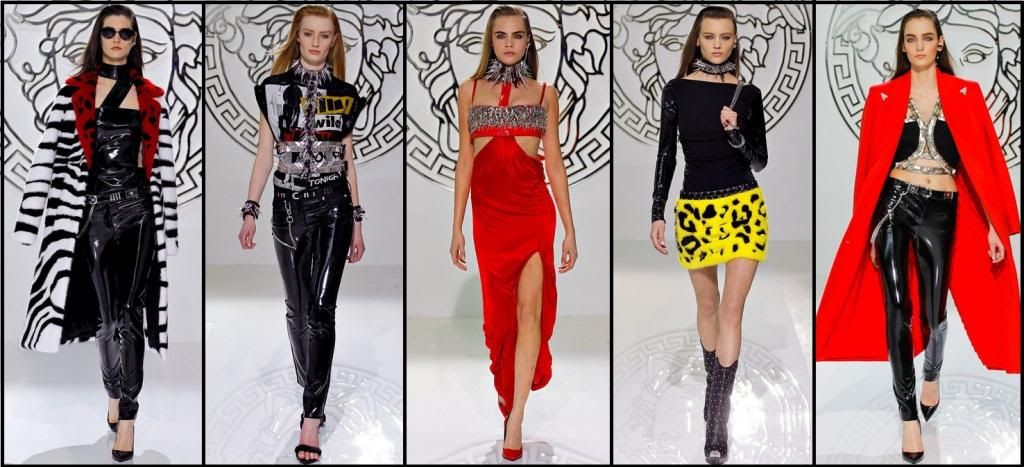 Dolce & Gabbana
Okay I'm an art history major so I fell in love with this collection right away, from the first look to the last. Thumbs up to the mosaic prints and super meticulous hand beading. It was a refreshing show because it was so different from everything else we've been seeing at Fashion Week. The styling was perfect with the romantic Catholic, Byzantine slash Venetian thing going on, I loved it so much. There was one problem I had which was the amount of looks, okay there were over seventy outfits that walked out. I could have done without the break in the middle with the menswear material as well but all in all it was beautifully done.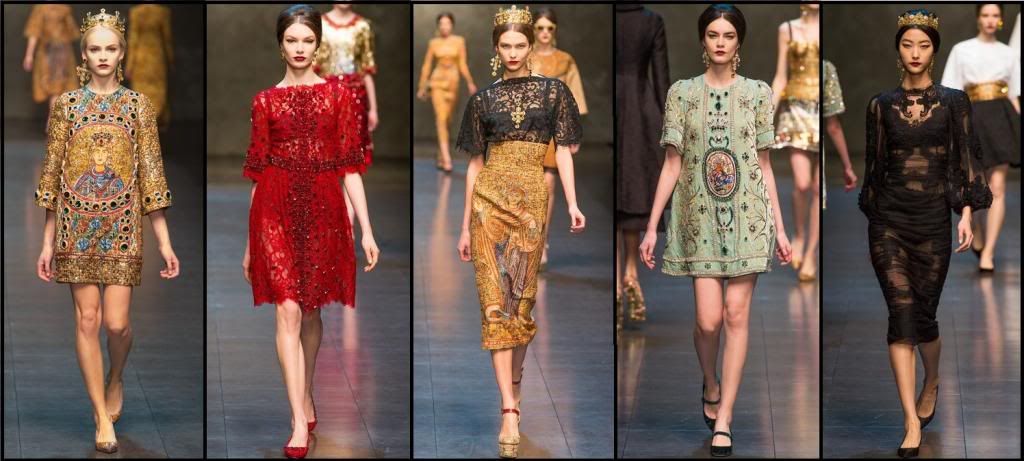 Philipp Plein
This was definitely a show show with Grace Jones performing and being amazeballs. Basically if this is what I'm supposed to look like in the fall, then sign me right up. I felt like the collection was a party, it was everything I love put into one show. There was lots of fur, leather and sequins (oh my god the leather pants that look like there's stain glass going down your leg give me them now). The setting was gorgeous as well, I love when shows are not just the models and a catwalk. Philipp Plein was a stand out for me.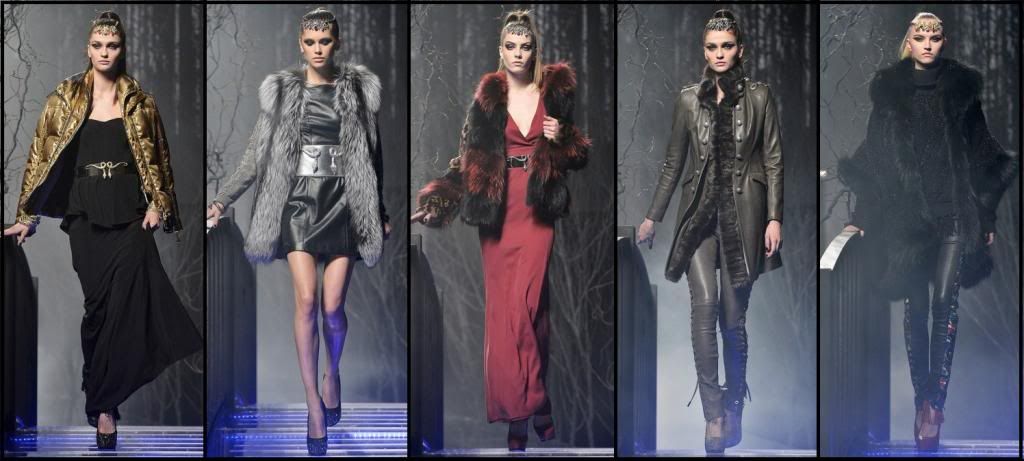 Fausto Puglisi
I love me some Brit punk revolution and this was the epitome of it. It was just beautiful to look at. The models looked like Scots that were about to kick my ass. I loved the tartan mixed with the leather and buckles and just everything about this collection. And more baseball caps! Love a good snappy and I want all of them. I mean they're plaid, come on it's perfect.
Emilio Pucci
I've had my eye on Pucci for a while now, but I was never really invested in it. Then I saw all of Rita Ora's outfits for her recent tour, every single one designed by Pucci. Gorgeous. So then I waited for this collection and I almost died. Two words described the collection for me and they are hell and yes. It was a show of 70s rock goddesses with the bangs and the fur and the suede. I loved the mix of pastel and black which really surprised me. And those super thigh high suede boots (particularly the red ones) I can't. Perfect. Peter Dundas did an amazing job on this collection.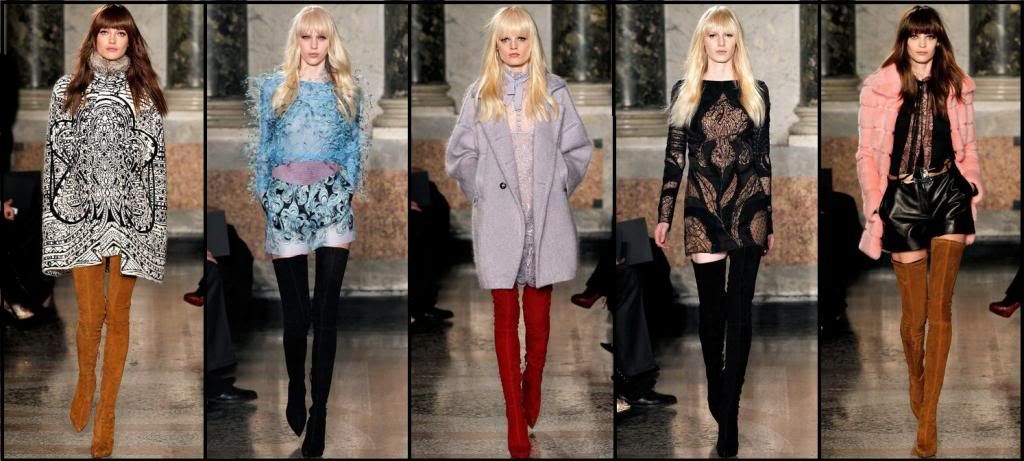 Anyway, finals are coming up so I have papers to do and what not. I will blog before I go home though.
And I love you guys so instead of throwing Paris FW at you next I will give you a break. Smiles
Follow me on my Instagram to see my shenanigans - @queenvictoriareigns