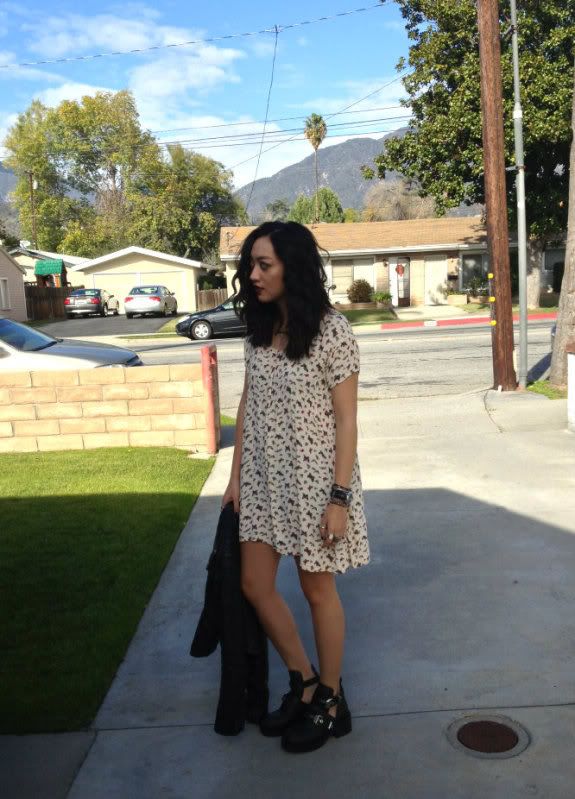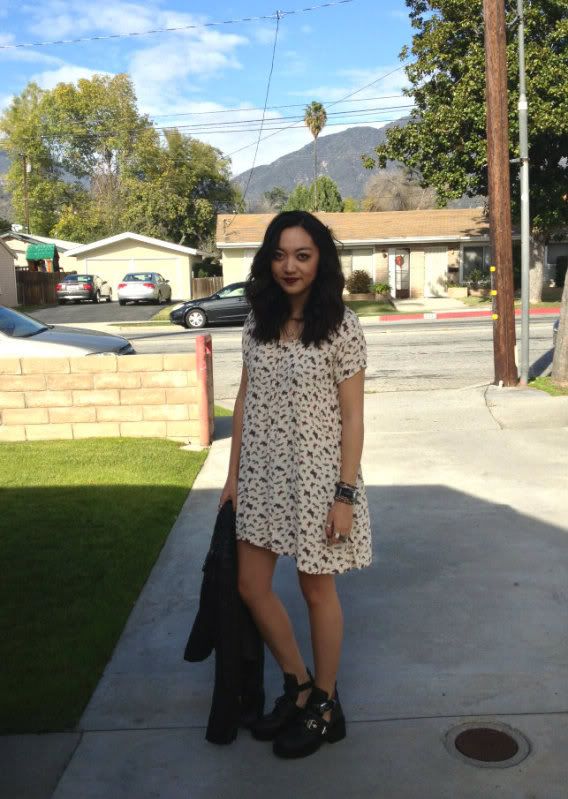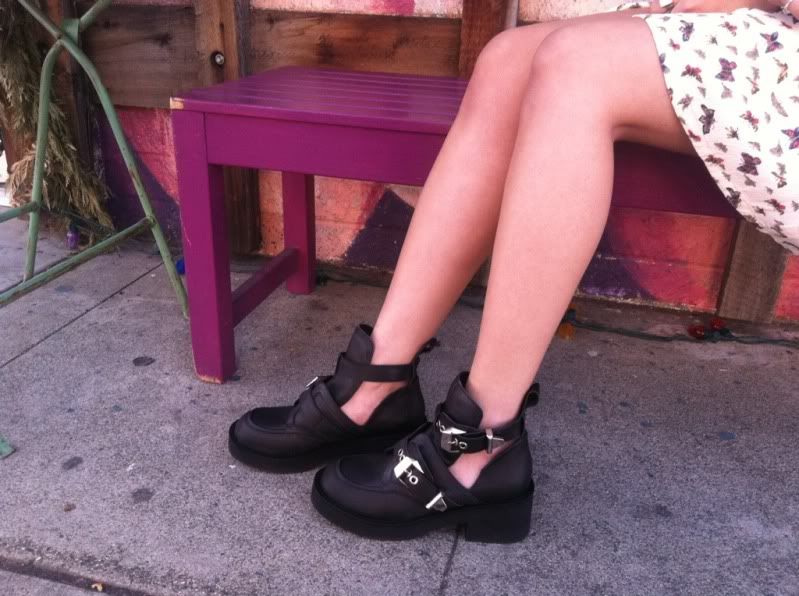 BUTTERFLY DRESS - WASTELAND/ LEATHER JACKET - H&M/ ASSORTED JEWELRY/ JC COLTRANES/ TARGET BEANIE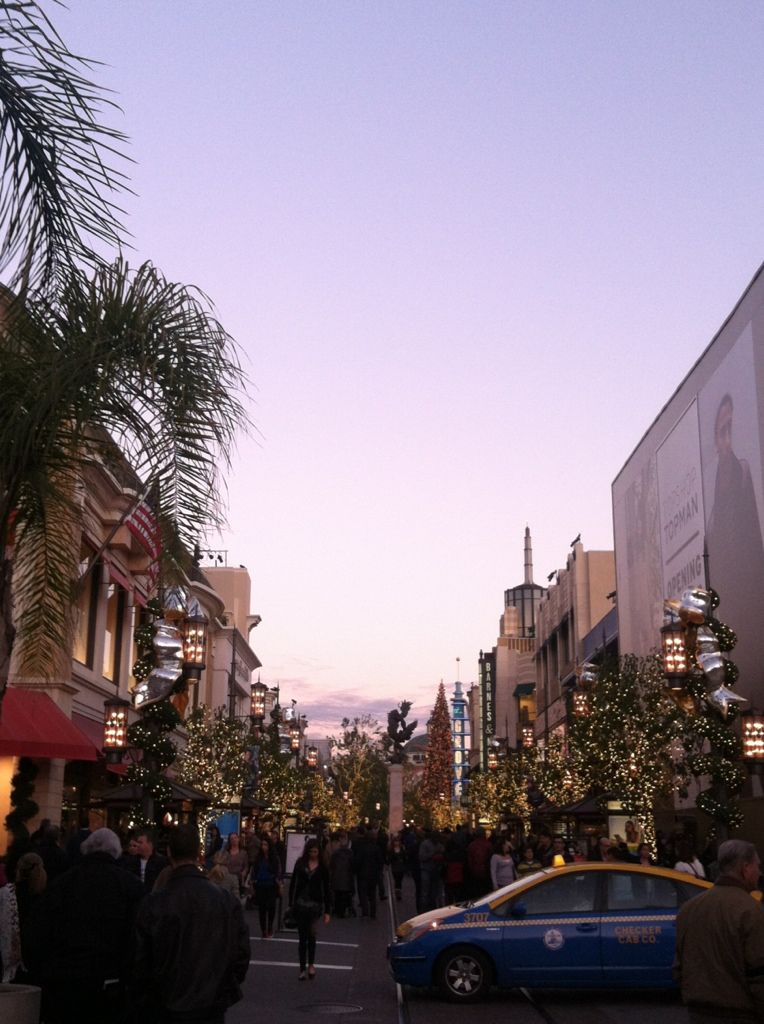 So I turned 21 yesterday!
On New Year's I celebrated with my sister and parents in LA and we had lunch at Tart which was delish. On my actual birthday, I hung out with my parents and then went out for drinks with a couple people in Pasadena. Fun stuff. Smiles.
I feel like I've been celebrating every day. I might as well live it up I guess since I'm going back to Santa Cruz pretty soon. I do miss that place but it's nice being around family and old friends.
But anyway, I got these amazing boots from my family. They know me so well. So thankful.
Hope you guys are having a good week! xo
Follow me on my Instagram to see my shenanigans - @queenvictoriareigns