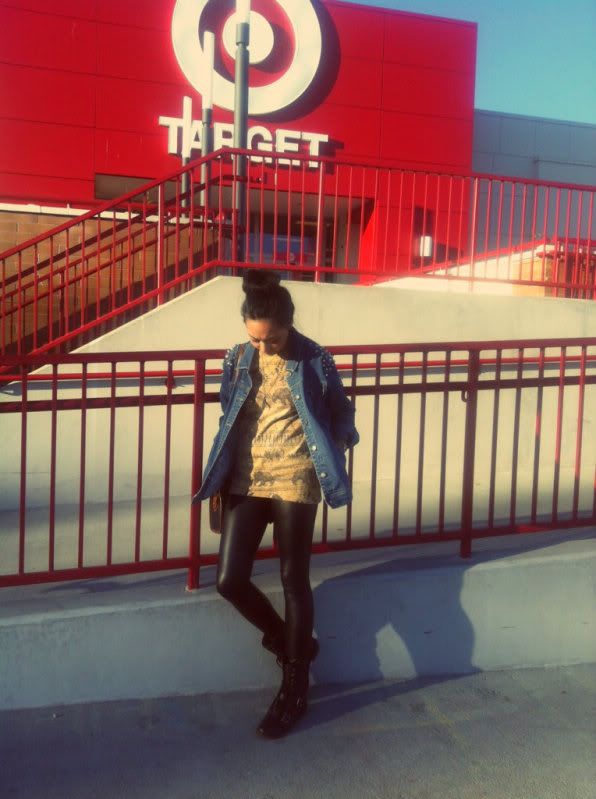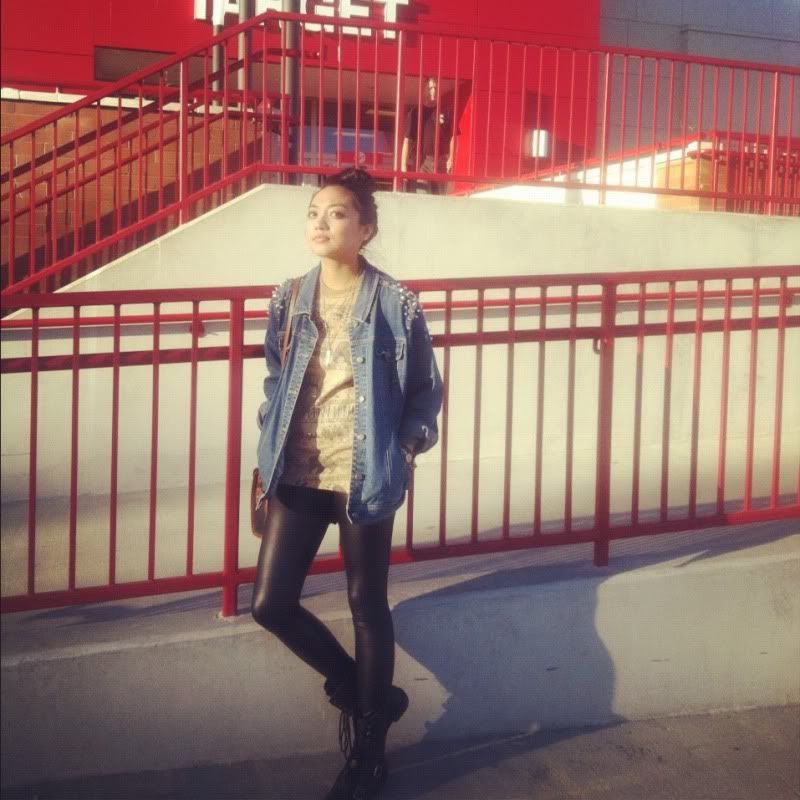 SPIKED DENIM JACKET - DIY/ THRIFTED ANIMAL TEE/ LIQUID LEGGINGS - COTTON ON/ VINTAGE DOONEY BAG/ THRIFTED BOOTS
Yes I know it's the middle of the week, but I still want to tell you about my super fun weekend!
I told you all last week that we had a heatwave in Santa Cruz. Well the next day, it got colder, so it's finally fall here yay. It hasn't been too cold yet so it's pretty nice.
Anyway so on Friday, Veronica and I went on a little date downtown and went to see The Perks Of Being A Wallflower. I'm still reading the book, but I couldn't wait, and it was totally fine. Okay, I am so in love with this movie! I can't even explain it. From what I've read so far, it stayed pretty close to the book, and Veronica read the whole thing and she loved it too. Just go see it. It might become one of your favorite movies.
I felt like this weekend was just all shopping. Wow that sounds really bad, but it really was just a lot of shopping. Saturday was dedicated to Target as you can see. I can seriously spend hours in that amazing place. Their Halloween stuff is out now too so Veronica and I went crazy. We filmed a little Halloween haul over on her channel which is going up soon. I'll link it in this post later when it's up. Smiles.
On Sunday, we basically spent the entire day thrifting and vintage shopping. I was so exhausted afterwards. Shopping takes a lot out of you, I'm serious. First, we went to Bargain Barn, which is just a warehouse full of goodies basically and went through everything. We were very happy with what we found, I'll tell you that. There might be a haul coming on that stuff too. Later we met up with some Slug Style buddies to look for some photoshoot inspiration. I won't give anything away yet, but I can tell you I'm very excited. I can't wait.
I might be starting up Inspiration Wednesday again soon, and posting some Halloween-y things for you too. I want to celebrate it as much as I can this year since I didn't have the time last year.
So yeah, I hope you guys had an amazing weekend too. xo
Here's our haul from Target. Smiles.
Listening to: Ho Hey - The Lumineers