Part 2 of the Veronica Extravaganza
I know the posts from Veronica's visit are kind of sporadic and I apologize for that. There's just stuff happening in between that I have to blog about so yeah. So about two weeks ago we went to Warped Tour in Pomona. It was my third year in a row going so it's sort of become a tradition. I've gone with the Andy man every year and we have welcomed a Veronica into our two-person club. Smiles.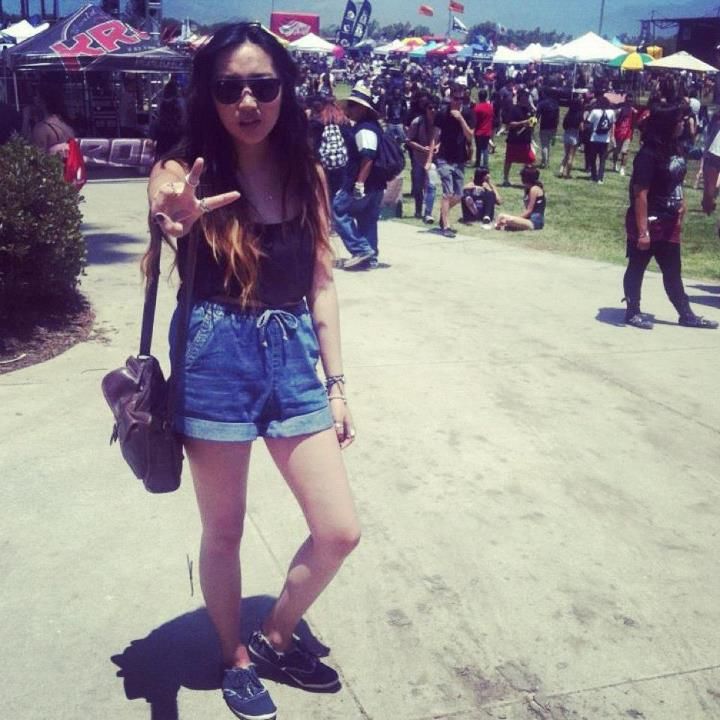 TOP - BRANDY MELVILLE/ THRIFTED SHORTS/ VINTAGE NINE WEST BAG/ SNEAKERS - CHINESE LAUNDRY/ LE SPECS SUNGLASSES
This is Alfie Scully of We Are The Ocean. Aren't we cute?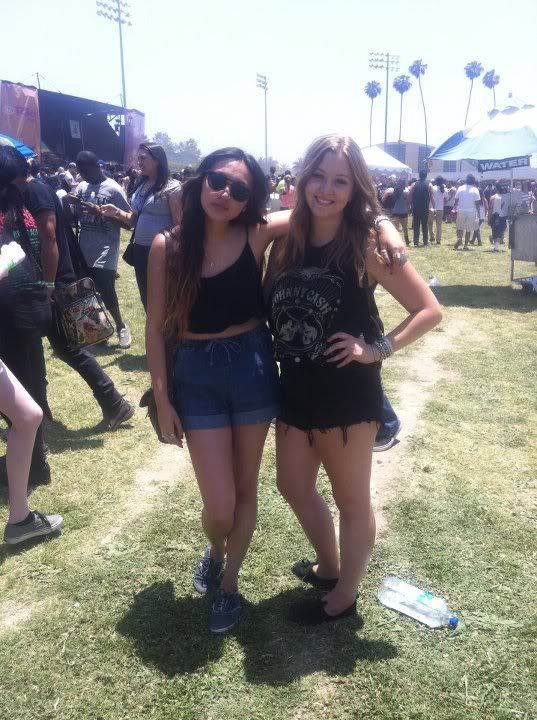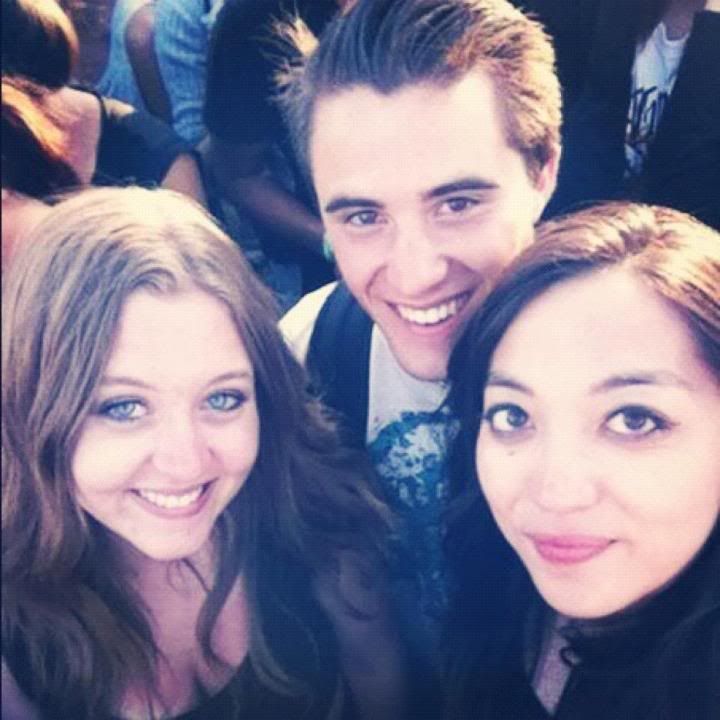 I didn't get as sore as I have gotten in previous years from pushing and hitting people because most of the bands we watched this year didn't require that from where we were standing. But my shoulders are basically black. My arms and my forehead were the only parts of my body that got tan. However, I still had one of the best times I've had at Warped ever because I was with my shenanigan buddies.
My middle school and high school dreams came true since we saw The Used, Yellowcard, Taking Back Sunday, and All Time Low. I was super pissed that we missed You Me At Six since they let us in late. It didn't make shit of sense because doors opened at 11:30am but their set time was at 11:10am. But what can you do?
So in
last year's Warped Tour post
, I told you all about this little band Andy and I literally stumbled upon called It Boys! and we ended up loving them. We saw them again this year and that was fun. But anyway, the same thing happened this year. We saw this UK band We Are The Ocean and I fell in love, not only with their music, but some of the band members as well. They were at the entrance telling people to watch them and we ended up seeing them. They were great and meeting them was fun, plus they're not hard to look at. Very handsome men. Smiles.
It was such a great time. It won't be the same next year without Andy since he'll be gone on his mission, but we'll definitely be there in his honor. I really want to go back and relive this day, it was amazing.
Subscribe to
Veronica's vlog channel here
.
Here's Veronica's vlog of our day:
Follow me on my Instagram to see my shenanigans - @queenvictoriareigns