So Easter went by super quickly yesterday even though I've been eating Easter candies since last week.
I had a very nice Easter weekend besides what went down on Friday, but let's not talk about that silly business. Veronica and I had a little date night and saw Titanic in 3D which was absolutely insane. It was amazing to see it on a big screen. I didn't know how invested I was going to be watching it, but I ended up crying like a little child. It's so long that when I usually watch it like on TV or something, I can't get into it emotionally. But this time, I was bawling my big old eyes out.
Yesterday, I had a nice quiet Easter with Veronica. We went to church, took some pictures outside since it was a beautiful day, and then had brunch where else? Denny's. I don't have a lot of cute church-y clothes with me up here so I had to work with what I had. I busted out the pasty legs to wear this dress though. I seriously need to tan. My legs haven't seen daylight in months. Anyway.
We spent the rest of the day painting our nails since I bought more nail polish. I even bought a minty color which is totally not me but I just had to because everyone needs a mint color for spring. Plus Veronica is rubbing off on me a little. She loves super bright nail polish colors.
Anyway, I'll leave you with that.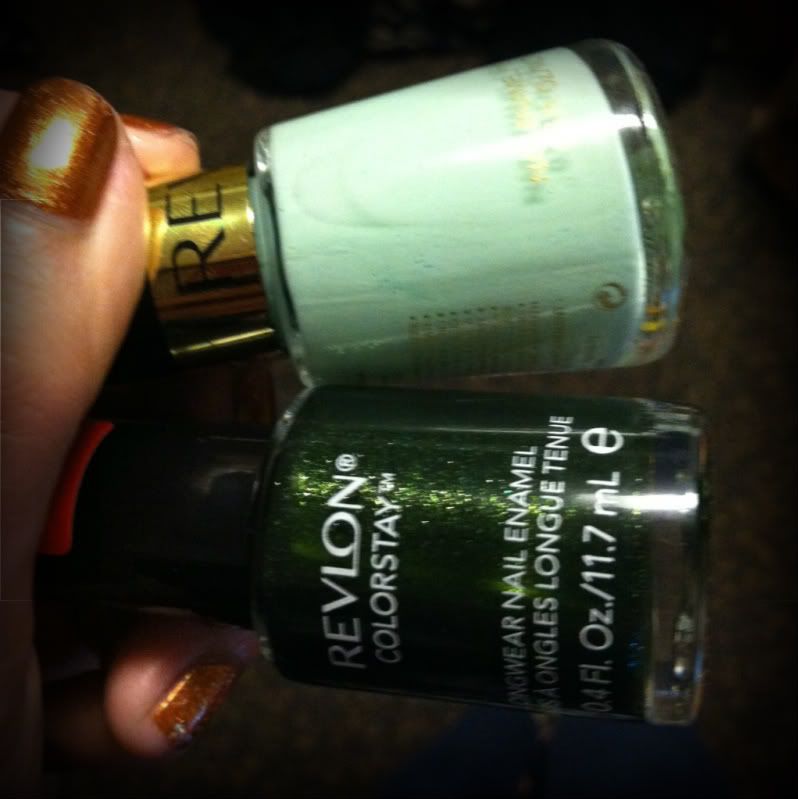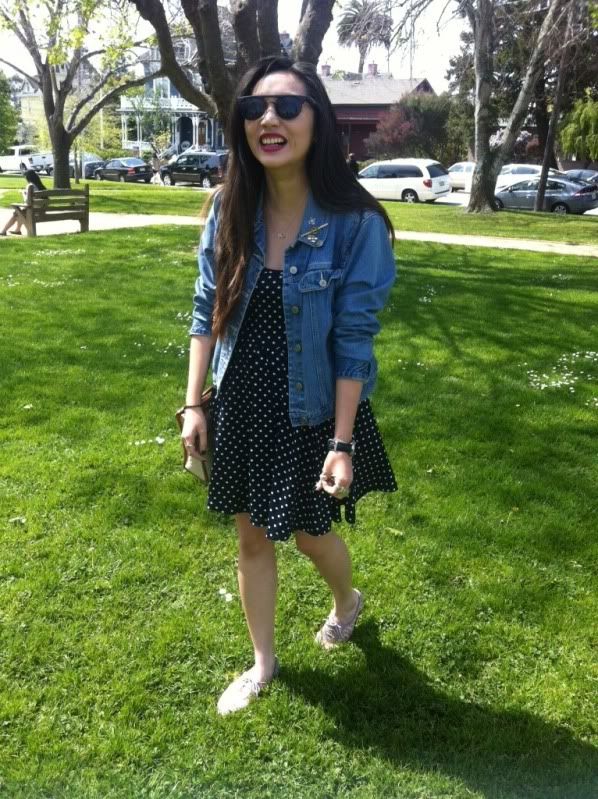 THRIFTED DENIM JACKET - GUESS/ VINTAGE PINS AND DOONEY & BOURKE BAG/ DRESS - BORROWED FROM KRISTEN/ STEVE MADDEN SHOES