It's that time again everyone! An Inspiration Wednesday.
I feel like I haven't done one in forever but I'm finally doing one and I'm super happy.
This week's Inspiration Wednesday is about one of my favorite experiences ever, and that is PROM. My senior prom was amazeballs. I blogged about it
here
. It has almost been two years since then and sometimes I actually miss it. If I got to go to prom every year for the rest of my life, I would be a very happy lady.
I feel like prom is that one day where you can express the way you dress and show off a different side of you that not a lot of people might know about. People at my high school only found out I had a fashion blog because of prom and I'm glad it happened that way. And plus, it's a night where you get to dress up and look all pretty-like and who doesn't love that? Exactly.
There are different prom trends every year but I don't think people should listen to those. For my prom, I knew I wanted to look different and not have that stereotypical dress that another person might end up wearing too. I thought, what would I wear to the Golden Globes? as cheesy as that sounds.
I found a dress when I wasn't looking for one and when I had no idea what I wanted my dress to look like. But it was expensive, so my amazing aunt/seamstress took a look at a picture of it and made me my own version of it and now I have a one-of-a-kind dress hanging up in my room somewhere. Smiles.
You should stick to what you love and what looks good on your body. But if you need help getting started, I have some suggestions.
1. Be bold.
There is so much you can do to stand out of the regular prom crowd. I went for a color that no one else was wearing and it was great. But that's not all you can do. There are metallics and sequins and big floofy things that can give your dress that extra oomph.
Prabal Gurung Fall 2012 RTW/ Elie Saab Spring 2012 RTW/ Marchesa Spring 2012 RTW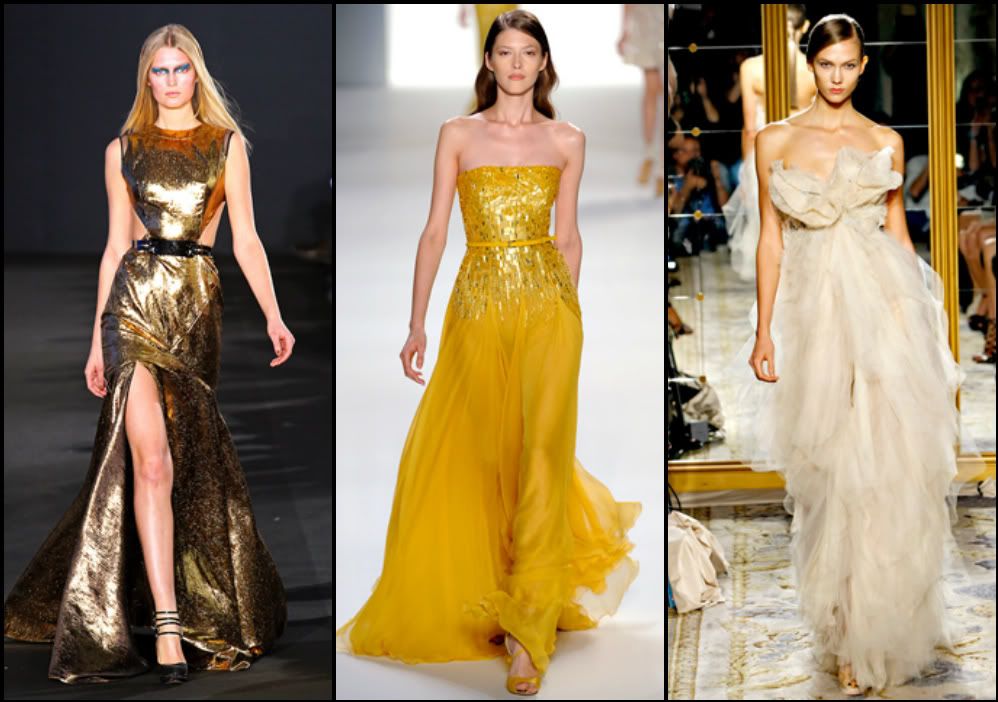 2. Go for the nude.
In a sea of safe black, a champagne-y nude color really stands out. This color can make you look and feel sexy and sweet at the same time. If you're not quite sure about a super bold color or a big ass flowery ruffle on your chest, then this is a good choice.
J. Mendel Pre-Fall 2012/ Elie Saab Spring 2012 Couture/ Reem Acra Resort 2012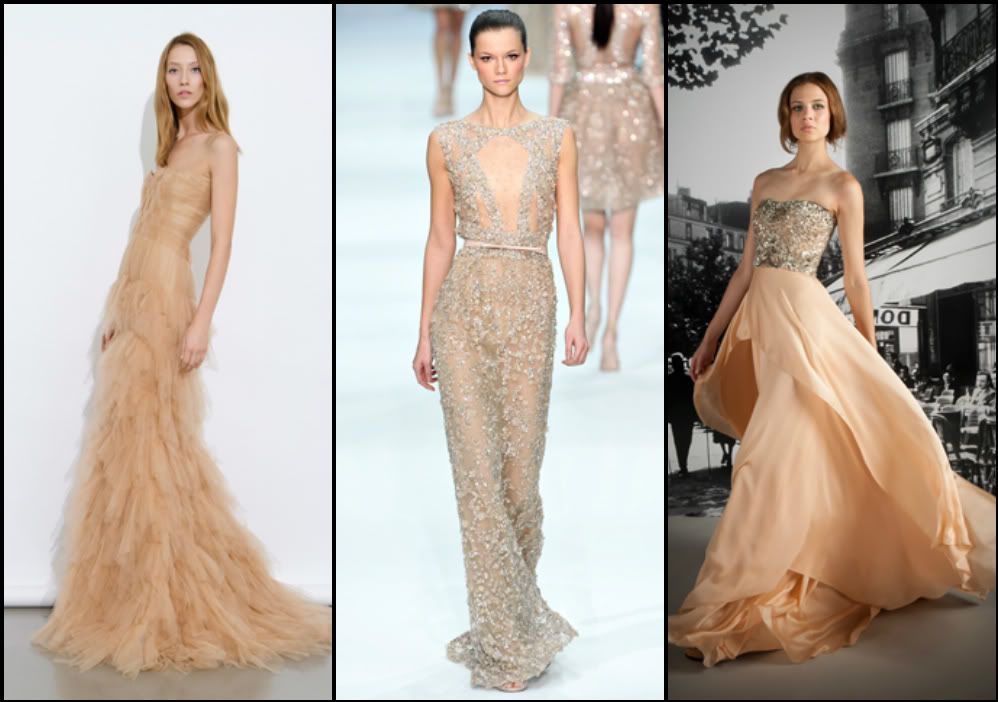 3. Trust the black.
Yes, I might be contradicting myself a little bit with this one, but sometimes you just have to have that black dress. My junior prom dress was black but it was so different that I had to have it. Basically what I'm saying with this one is, you can wear black, but make sure it blows any bright sequined number out of the water.
Alice + Olivia Fall 2012 RTW/ Reem Acra Fall 2012 RTW/ Naeem Khan Fall 2012 RTW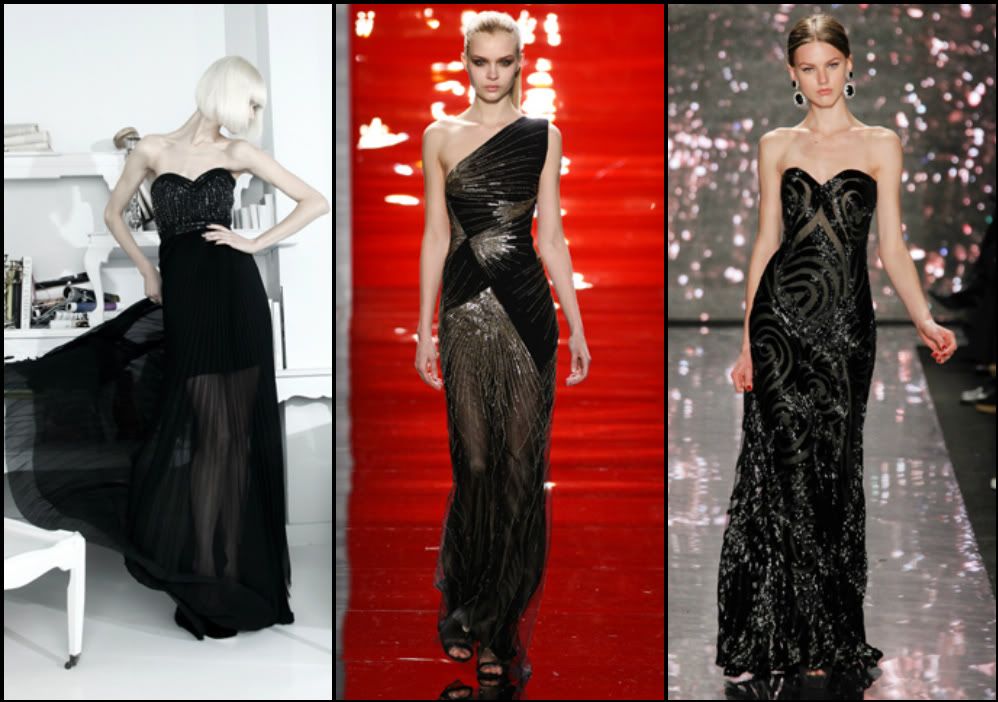 So anyway, super jealous of you lucky gals going to prom soon. Hope to see some posts about it. Smiles.
xo
Also a birthday shout out to my bester honeybee, Eddie, who I love a crap ton. Smiles.