Part 3 of my spring break posts: Sister time!
Last week I slept over my sister's house. I try to do that as much as I can when I'm home because I love that lady a lot. Of course we had a crap ton of fun. We watched a couple movies, had some wine and an amazing dinner made by Geo. The next day the two of us went over to Old Town Pasadena for some sushi and shopping. We ordered a little too much but it was yummy anyway. We made a whole day of just walking around Pasadena and eating macarons.
I got to finally wear the heels I bought a while ago. They only started hurting after about three hours or so. It was a good day.
Also, when I got home I got to see my bester than all the rest, Jeff, who I haven't seen in ages. We got caught up and it was great and we were just being us. Smiles. We also hung out with some of the crew which is always fun.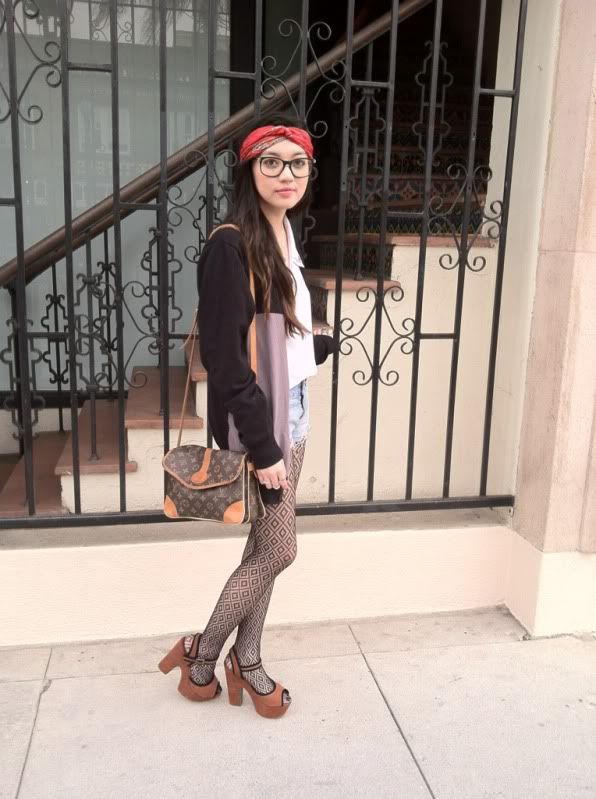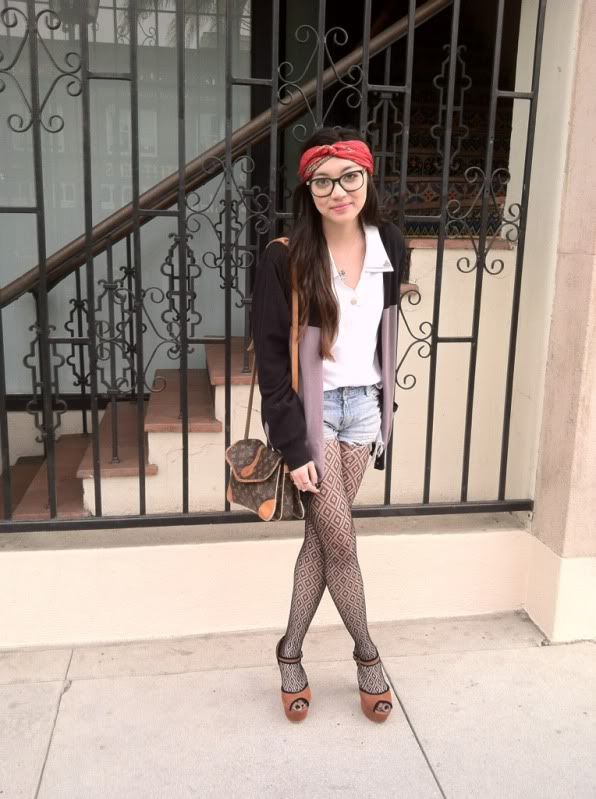 SCARF AND BLOUSE - THRIFTED/ F21 MEN CARDIGAN BORROWED FROM DAD/ COTTON ON SHORTS/ TIGHTS - GIVENCHY/ HEELS - URBAN OUTFITTERS/ MAC VIVA GLAM NICKI LIPSTICK
So I'm leaving for Santa Cruz in a couple of hours. I just thought I'd sneak in another post before I left. I'm really going to miss Monrovia when I go back.
But anyway. I might have a Part 4 consisting of just Instagram photos from my week. I don't know yet. I might be too busy.
See you all very soon hopefully. xo