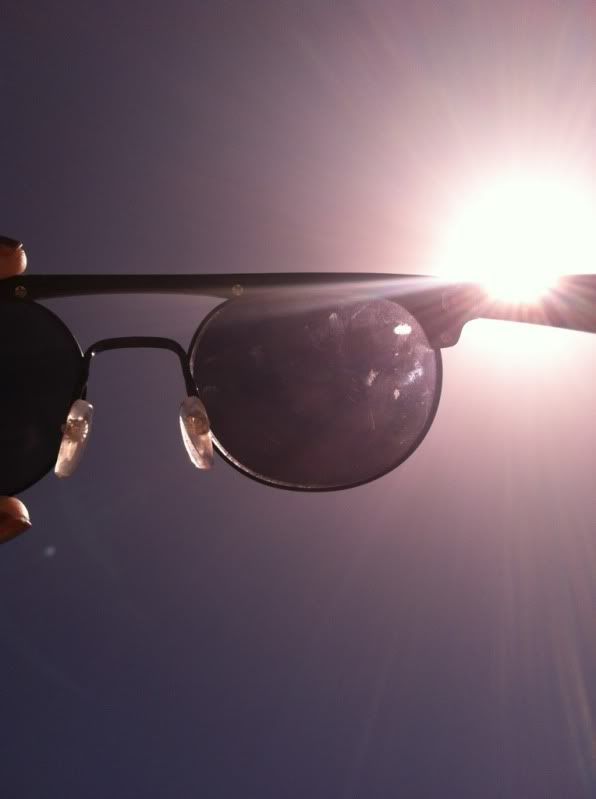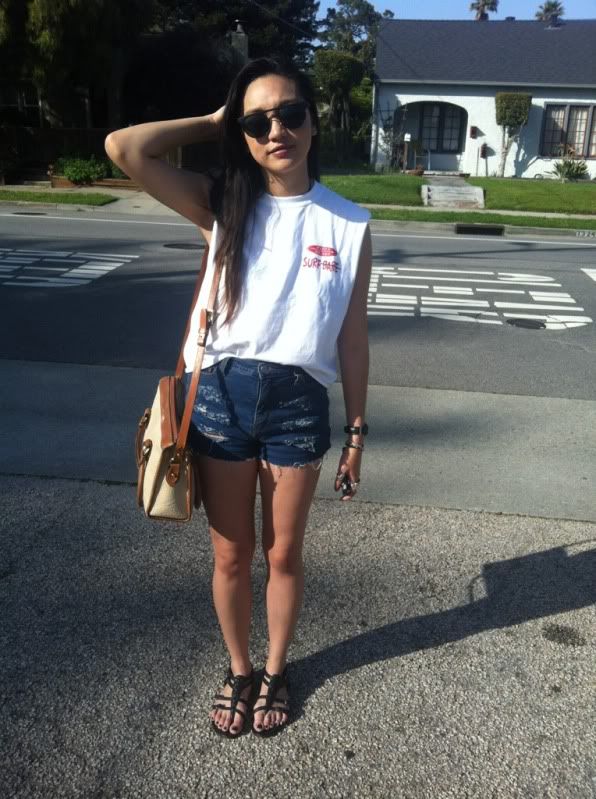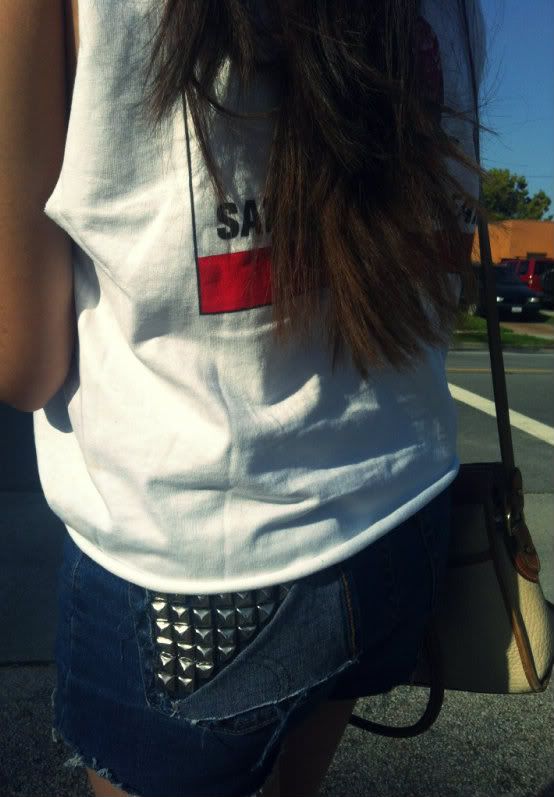 DIY SANTA CRUZ T-SHIRT/ DIY STUDDED CUTOFFS/ SANDALS - KENNETH COLE REACTION/ VINTAGE DOONEY BAG/ LE SPECS SUNGLASSES
Yay for an outfit post finally! Even though it's just a simple beach outfit. But yes, I along with Veronica and Shawn, went to the Santa Cruz Boardwalk yesterday and walked around and got some sun. I'm not super pasty anymore which is good. Smiles.
It was our first trip to the beach this quarter and I'm looking forward to many more.
Afterwards, we kind of went on an adventure looking for hair stuff and last night we all went a little crazy. I re-ombréd my hair, Shawn buzzed his hair and might bleach it, and I put pink tips in Veronica's hair. If you follow me on Instagram, I posted a very stereotypical bathroom picture of the three of us. Smiles.
I have yet to put up an actual photo of my hair for all to see so keep a look out for that. It's really blonde this time. But I always say, change is good.
See you all soon for Inspiration Wednesday. Gotta get through these crap midterms and then I am home for the weekend. Woots.
Listening to: Payphone ft. Wiz Khalifa - Maroon 5
If you want to see my every day shenanigans, follow me on Instagram - @queenvictoriareigns