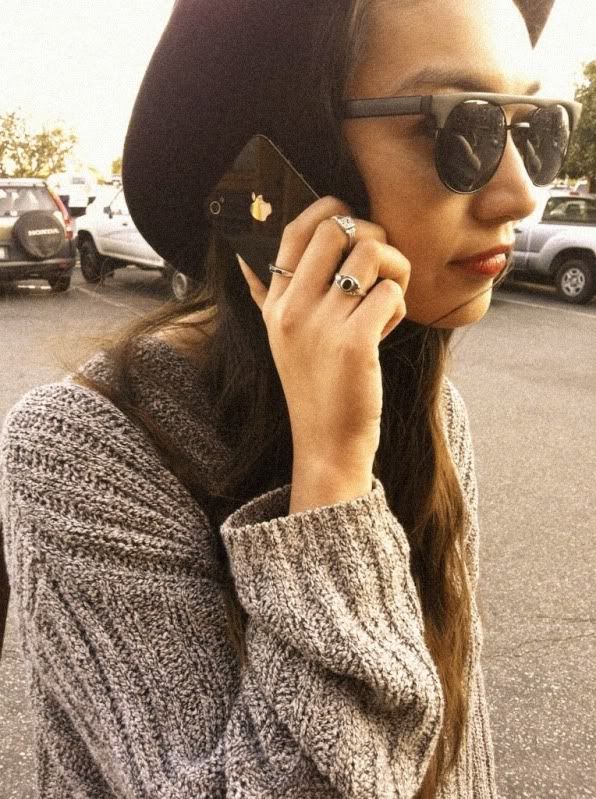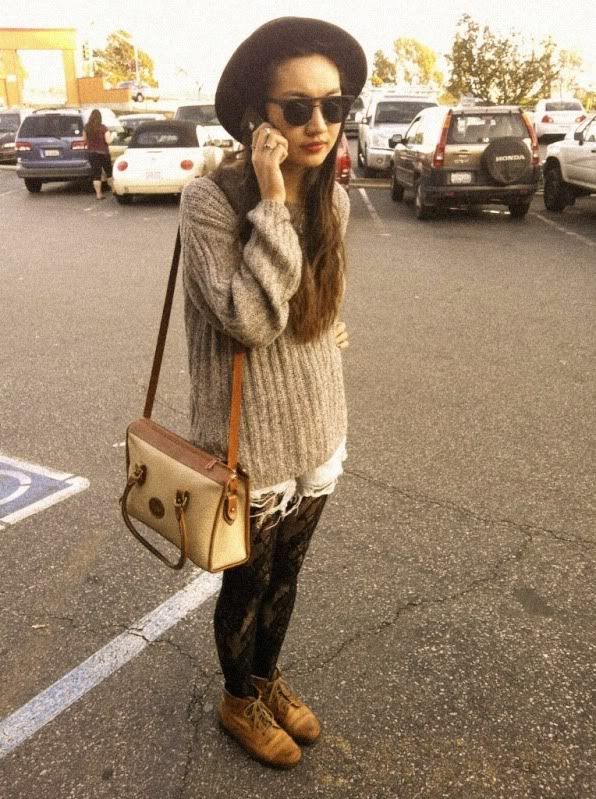 HAT - F21/ LE SPECS SUNGLASSES/ THRIFTED CALVIN KLEIN SWEATER AND CUTOFFS/ TIGHTS - MOSSIMO/ VINTAGE BOOTS AND DOONEY & BOURKE BAG/ KATE MOSS BY RIMMEL LONDON LIPSTICK IN 12
Hey all!
So I'm back after what seems like forever. Things have been really crappy lately but still alright. So a couple weeks ago, Veronica and I went to a party at her friend's apartment. Just for the record, we never party. Or let me rephrase, we haven't partied in a while. We like to go out and shop or see a movie or something but yeah. So the night that we actually go out, someone spills something on my phone. I went one week without a phone and that seems dramatic but my computer also hasn't been working which explains my absence here. I'm in effing college and my phone and computer weren't working.
But yesterday was good since I got my new iPhone. Yup, I gave in. I will certainly miss my trusty Blackberry. So many memories on that thing. As far as the computer thing goes, I can deal until spring break. There's the library and what not.
This past Friday, Veronica and I had a little date night and saw The Vow. We loved it. Go see it. I'm in love with Rachel McAdams all the time. And I don't usually like Channing Tatum sometimes but his movies that consist of great women, ie. Dear John, always make me like him. Also the fact that his body is not hard to look at, makes it easy to like him as well. Smiles.
So I have a four day break this weekend thank goodness, especially since I haven't been studying for the three exams I have this week. I'm counting the days until spring break which means I come home and The Hunger Games.
So yeah. I hope you all had a great Valentine's Day. And happy anniversary to my parents today. Smiles.
Love you all. xo