So it is Inspiration Wednesday.
Thank goodness I can post something up for you all.
As most of you know, the Oscars were this past Sunday, which meant no studying for me but researching people's dresses and watching live feeds of the show.
Sadly, there weren't a lot of people that made my jaw drop, which is essentially a good thing since I would have gone crazy trying to choose the best dress. But I found a top three which is very good.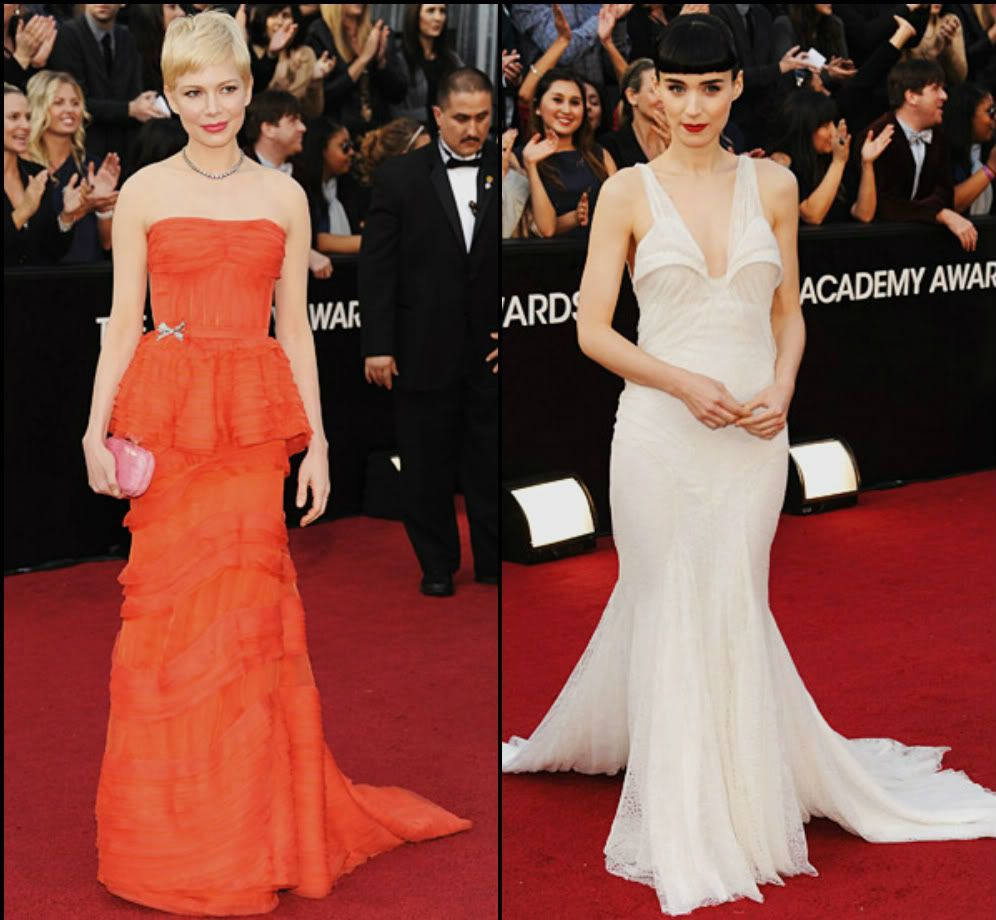 Michelle Williams in Louis Vuitton / Rooney Mara in Givenchy
So for my runners up, I have two ladies for you. First, Michelle Williams. I believe this woman can rock anything and I think this is her best look yet. She looks gorgeous and adorable and everything in between in her ruffled coral gown. I love the vintage-y inspired cut of the dress especially on her. I don't think anyone would have looked good in this except for her.
Next is the lovely Rooney Mara. Again with this girl and her clasped hands. I knew she was going to be in my top picks even before I saw her dress and when I found out it was white, oh my goodness. I couldn't wait to see her. This photo doesn't really do it justice. It has cut-outs on the back and just drapes beautifully. And side note: her make up is perfect.
However if I had to choose just one stunner on that night, it would be this woman, the queen:
Angelina Jolie in Atelier Versace
Seriously. Angelina Jolie proves that you can't go wrong with a black dress. First off, it's velvet, which is awesome. I love me a black dress but a velvet black dress? Hell yes. Also, the leg seen around the world. Love me some leg cleavage. There's just nothing wrong with this dress. The way it falls, the crumb-catcher-y neckline. It's perfect.
Also her date wasn't so bad looking either.