Finally, Inspiration Wednesday. Smiles.
Sorry this has been on and off, but it's back today and we should be glad because I personally think it's a really good one.
We've only heard recently about her a million times because of a certain movie called The Girl With the Dragon Tattoo. Yes, Rooney Mara.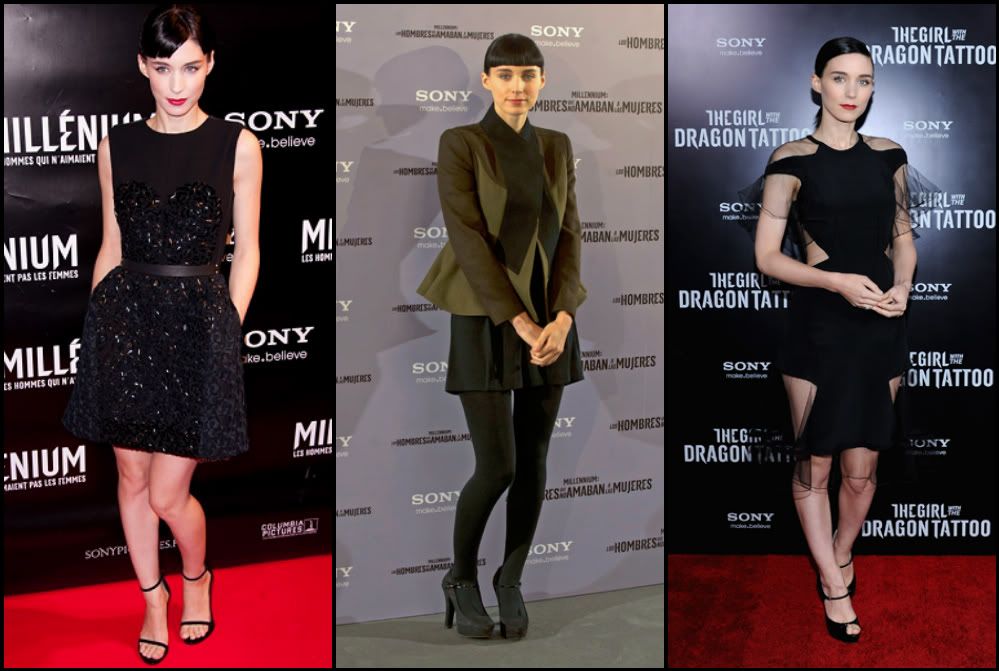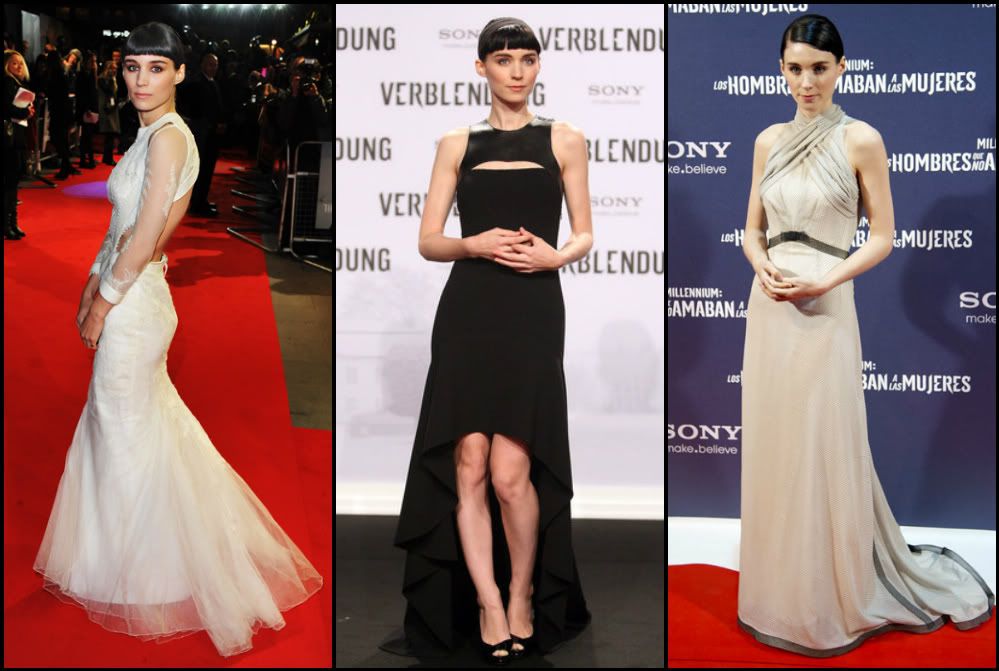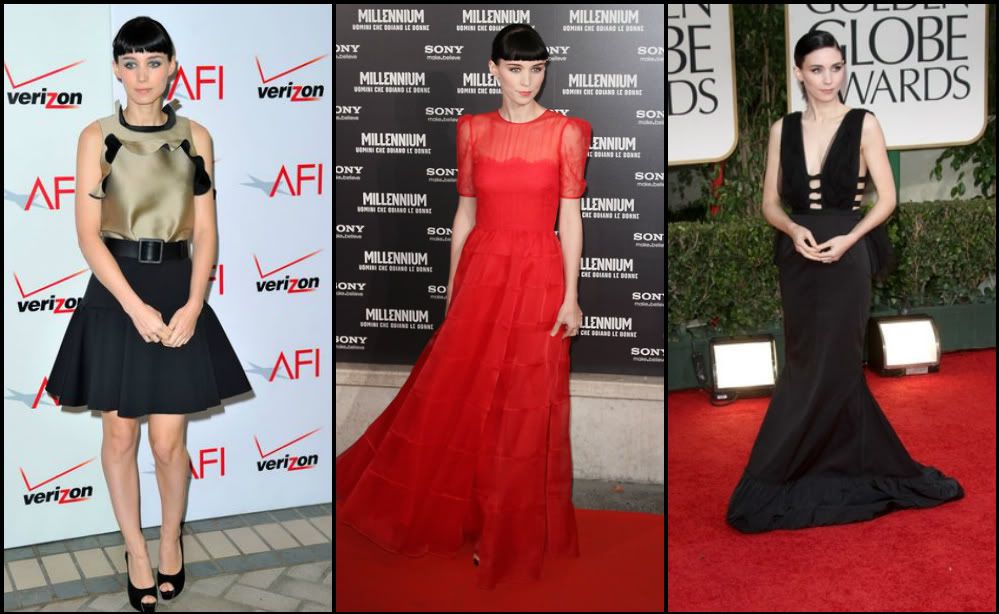 Rooney Mara is certainly not disappointing anyone on her The Girl With the Dragon Tattoo promotional tour. For a relative newcomer, she's been flawless on the tour with her hands always slightly clasped. And her blunt bang is a hard hairstyle to deal with, but she works it every time. All her outfits effectively convey her angular aesthetic. I fell in love with every single one. She chose to showcase the garments by wearing little to no jewelry. All her looks bring about an edginess yet she looks positively Hepburn every time, especially that last black Nina Ricci she wore to the Golden Globes. Simply amazing. It's enough to send me on bended knee to her style prowess. Um, swoon.
Oh sidenote: I made myself a Tumblr. Come check it out
here
. Maybe follow me. Smiles.
Love you all...
(Especially you Mikey, if you're reading this, happy birthday. Smiles.)