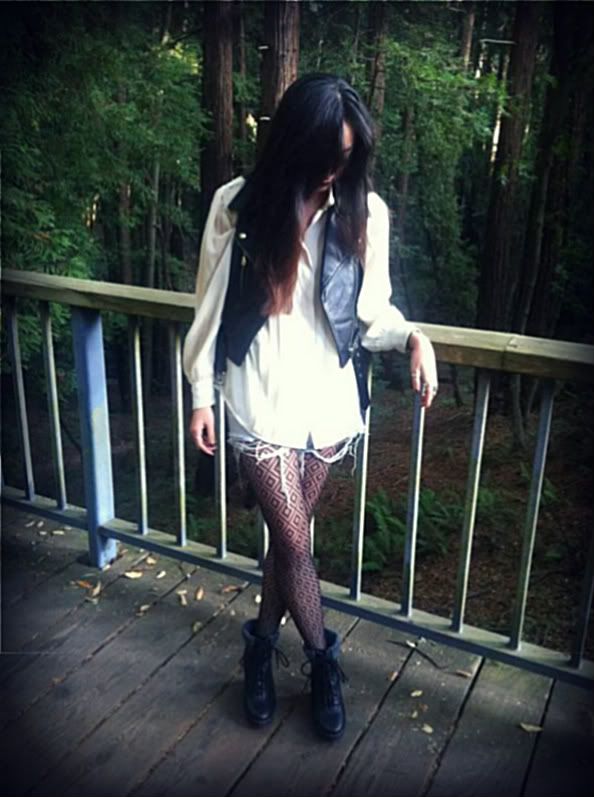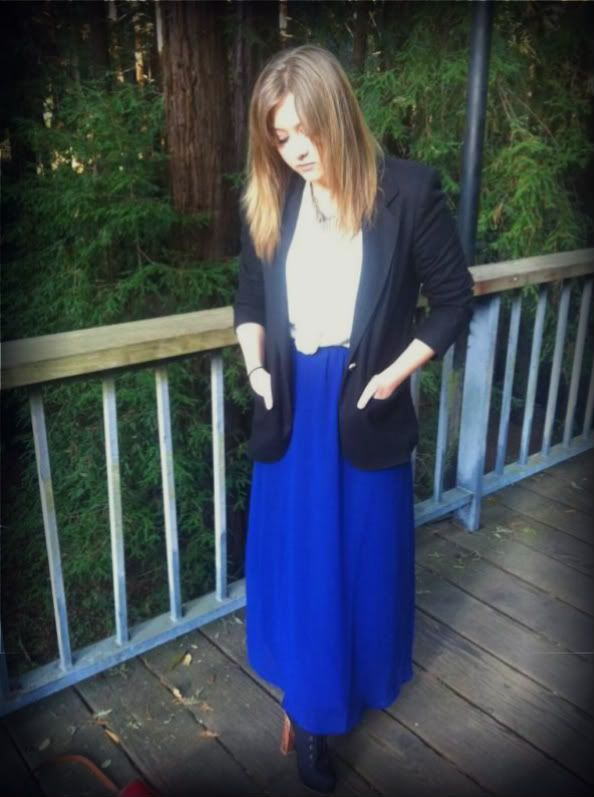 VINTAGE JEWELRY, BLOUSE AND LEATHER VEST/ CALVIN KLEIN CUTOFFS/ GIVENCHY TIGHTS/ DEENA & OZZY LACE UP BOOTIES/ REVLON LIPSTICK IN BLACKBERRY
My first weekend in Santa Cruz and I have a four day weekend. It's pretty great.
I only went out once this weekend just to thrift shop a little and get groceries with Veronica but the rest of the weekend we've just been lounging around the apartment eating baked goods and watching stuff on the Netflix queue. It's gotten a little colder this weekend as well so I guess winter is here. More warm clothes and Netflix.
The Golden Globes post is coming soon, once I decide on Best Dress, and also Inspiration Wednesday. I definitely do not want to lose track of this blog.
Some updates:
First, I got a haircut about a week ago. Just a trim, but a significant chunk is gone. But I didn't freak out so much this time, which was weird for me. Maybe I'm close to just chopping it all off.
Anyway, second, I started reading The Hunger Games finally, with much persuading by my sister and Veronica. It's pretty interesting.
And finally, I really want to go to Coachella this year even though I know I won't be going. I want to go to a music festival.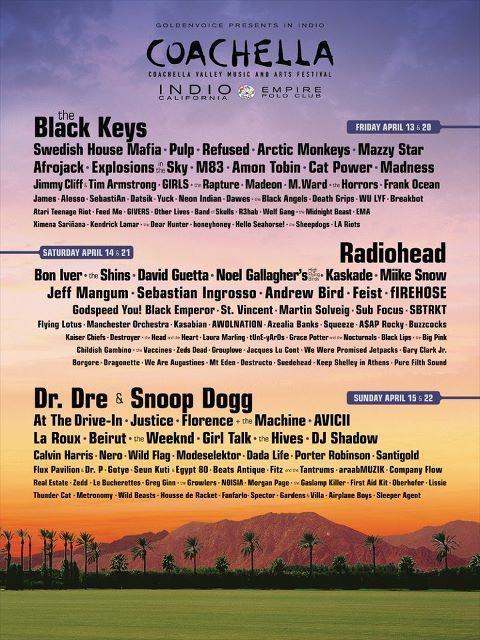 So that's all.