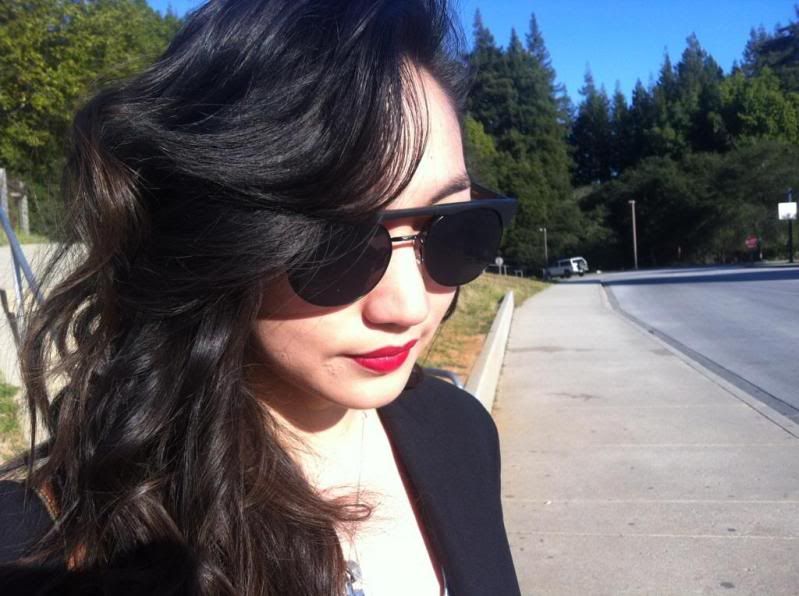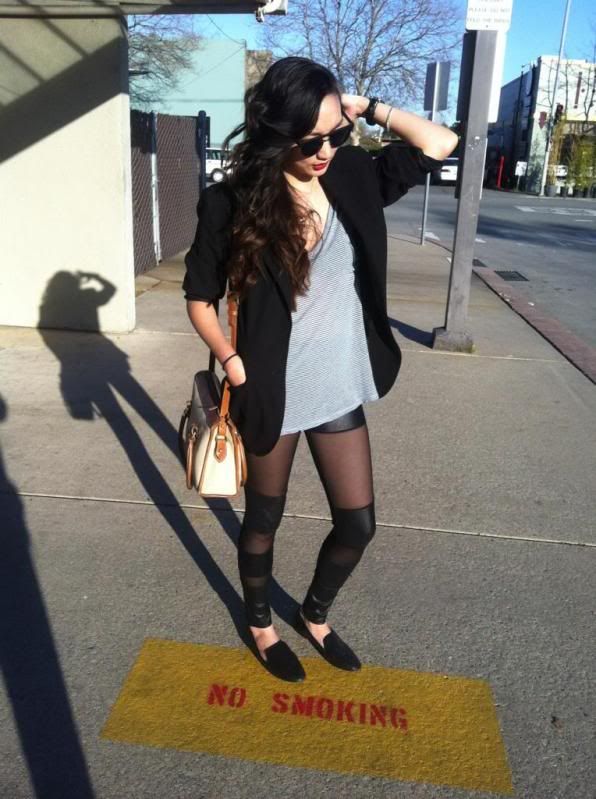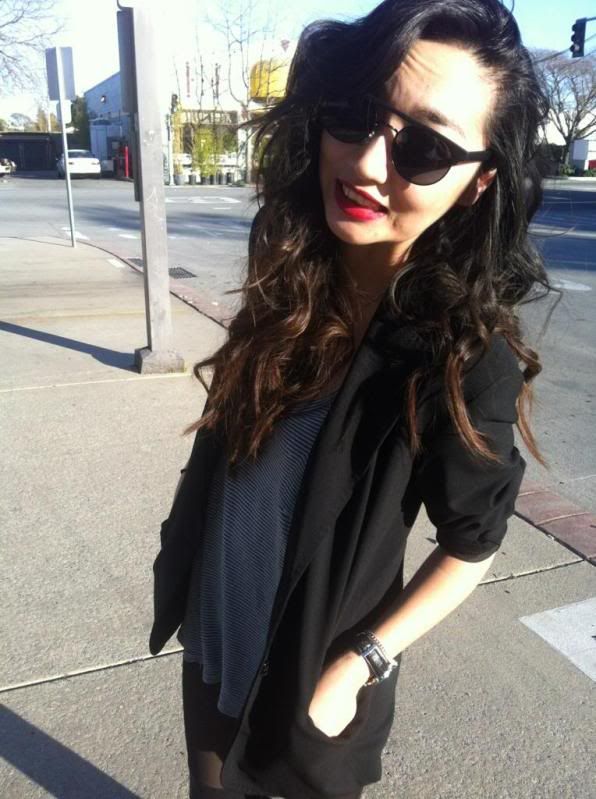 BLAZER - VINTAGE JONES NEW YORK/ MENS POCKET TEE - COTTON ON/ MESH LEGGINGS - ROMWE/ BLACK GLITTER FLATS - REPORT/ VINTAGE DOONEY & BOURKE/ SUNGLASSES - LE SPECS/ NYX LIP CREAM IN MONTE CARLO
First I have to say, I'm in love with my new "Digital Nomad" Le Specs that I won from the wonderfully gorgeous Analisa, over at
Rouge Fox
from one of her blog giveaways. I have been on the hunt for my next pair of sunglasses and I couldn't have won these at a better time. So big thanks to her. Smiles.
Anyway, so I'm back after a 10 day hiatus. I apologize for that.
This past week has been a big blur. I've been going to class, getting everything ready for this museum internship application due this coming week, and studying for a couple tests. On top of all that, I had an allergic reaction to something. I still don't know if it was even an allergic reaction but my skin was on fire and it was really bad.
But enough of that. I look forward to a new month. A third of this quarter is gone, which means I'm that much closer to spring break. Smiles. I can't wait.