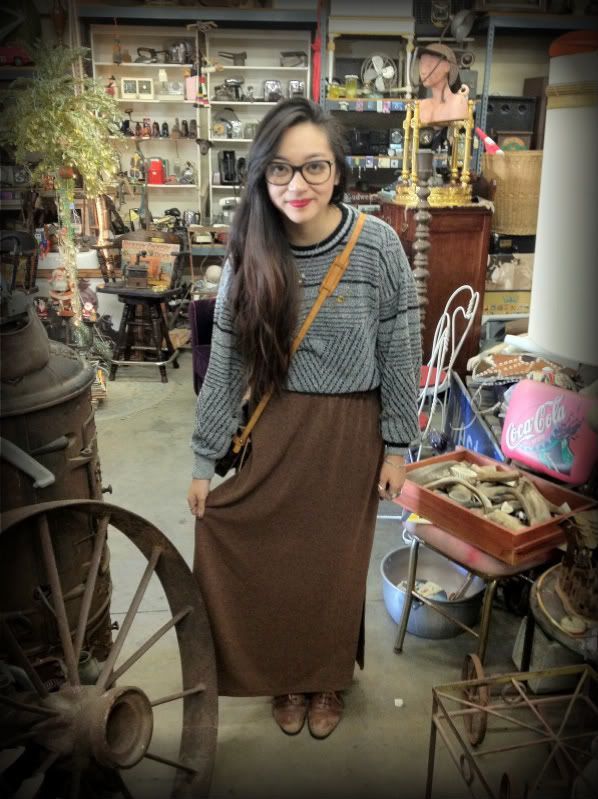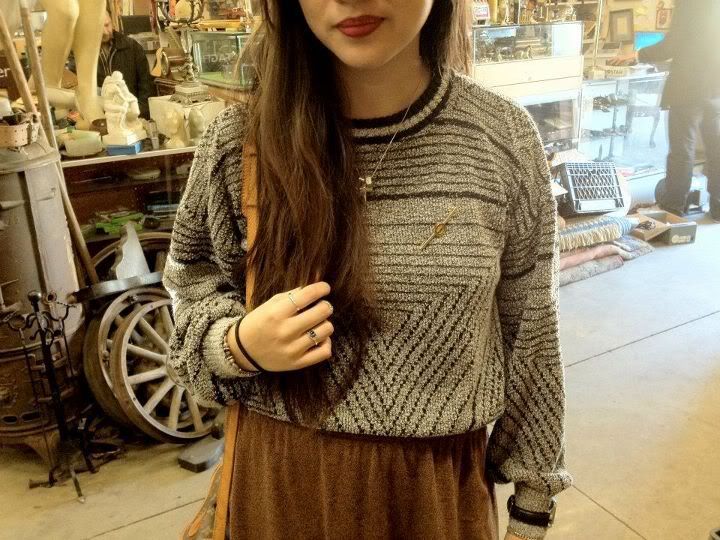 THRIFTED SKIRT AND SWEATER/ VINTAGE LACE UP BOOTS AND LOUIS VUITTON PURSE/ NYX LIP CREAM IN MONTE CARLO
My last two Inspiration Wednesdays have been a little late so this week I thought I should start early for you guys.
These past two days, I have been with my sister since I slept over her house on Monday and we just had an amazing time and did the things we used to do which is super fun. Also, I saw
Drive,
which is an amazing movie. Love. Ryan Gosling, yeah. Gorge. Anyway, so today we, along with her friend Maeghan, totally went extreme thrifting today, which I always love. I get into a zone where my hands keep moving crap around but i don't even feel them. Yeah I'm an odd one but I love thrift stores. If you don't love thrift stores, there's something wrong with you. Maeghan took us to this place and I literally had to dig to find stuff. As you can see, there were piles and piles that we went through. I found some great stuff, I can't wait to show you.
Which brings me to Inspiration Wednesday. And it's simple, really. Thrift/vintage stores.
It's probably been about a couple weeks since I've been to any thrift store and today made me miss it very much. Most of my favorite pieces of clothing are either thrifted or vintage. I love it because you never know what you might find. It makes me so happy when I find things that I'm not actually looking for, and the surprise is amazeballs. Yes I frequent the usual Goodwill and Salvation Army, but the hole in the wall places, and huge warehouses are the ones that make me incredibly happy. Like today.
Listening to: Blue Jeans - Lana Del Rey
Twitter
/
Bloglovin'