I apologize for being a bad blogger.
It's December and I hate that I'm not giving you guys any Christmas cheer. From now on, I promise I will be here for you all. So I missed Inspiration Wednesday this week (again), but don't worry I have one for you guys and it's a goody.
I'm surprised I haven't done an Inspiration Wednesday on this yet because it's a big part of my life. I've talked about this many times before on this blog and that is Glee. Since this show began three years ago, I knew I always had something to turn to because no matter what was happening, this show could make me smile. There are no other shows about music or theatre, so being the drama queen I am, Glee has been perfection in everything to me and no one should be surprised that I am completely in love with this show.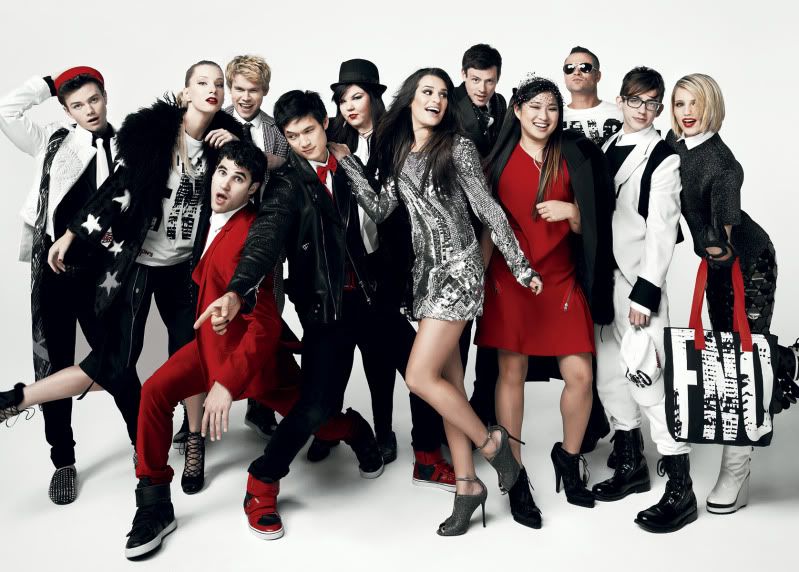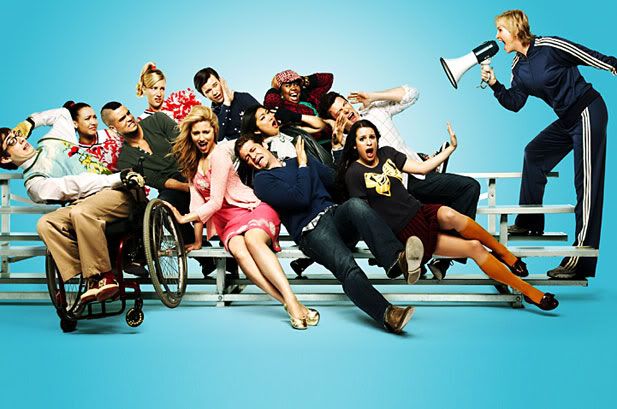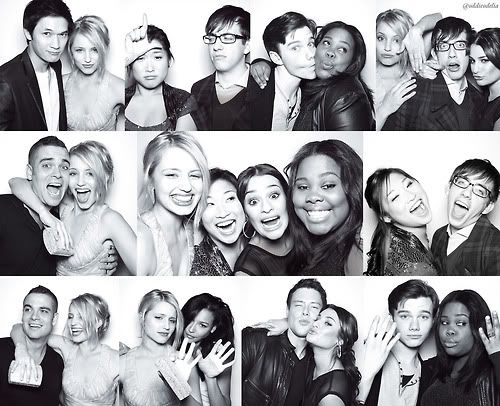 I thought about doing Glee for Inspiration Wednesday because on Wednesday something amazing happened. I was hanging out with bestie/honeybee Eddie in Pasadena and we decided to check out the Glee filming that was happening. We ended up meeting a couple people and we were ecstatic. Smiles.
With Cory Montieth, who we almost didn't recognize because of his huge ass parka. He was so sweet.
This is Grant Gustin who plays Sebastian. Even more gorgeous in person. He told Eddie he looked like Blaine.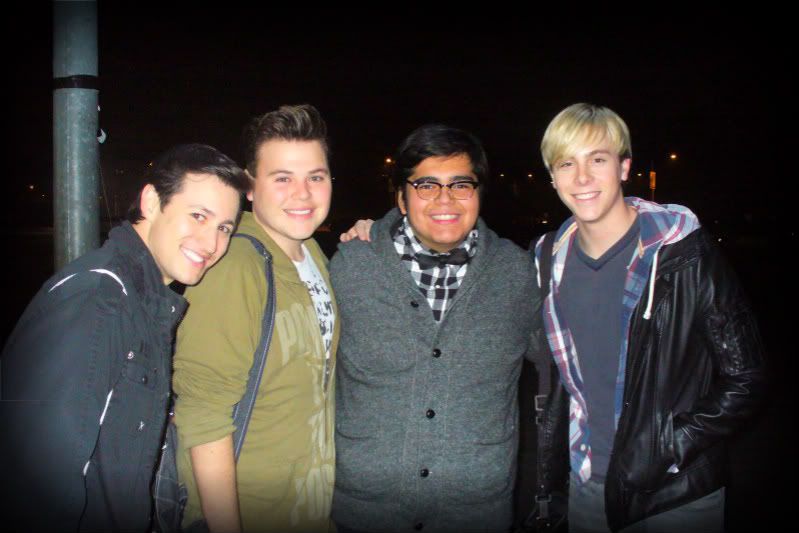 Eddie and his Warblers, Curt Mega, Dominic Barnes, and Riker Lynch. They were so fun and so nice.
Such a great night. Could have been a little better if we met more people but we actually did see Lea Michele, Chord Overstreet, and Chris Colfer.
Smiles.
Loved this song already, so I was extremely happy that the Glee cast covered it last week.