So it is Thursday but I have an Inspiration Wednesday for you guys.
I apologize for not doing this yesterday but I am here now and that's all that matters.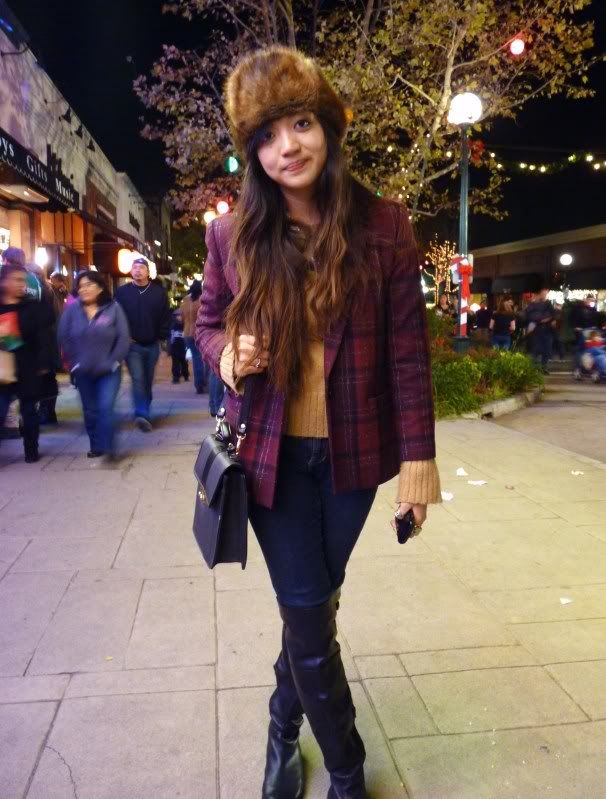 OVER THE KNEE BOOTS - ME TOO/ F21 SKINNIES/ VINTAGE BLAZER/ BAG - LIZ CLAIBORNE/ EXPRESS SWEATER/FUR HAT - CABELA'S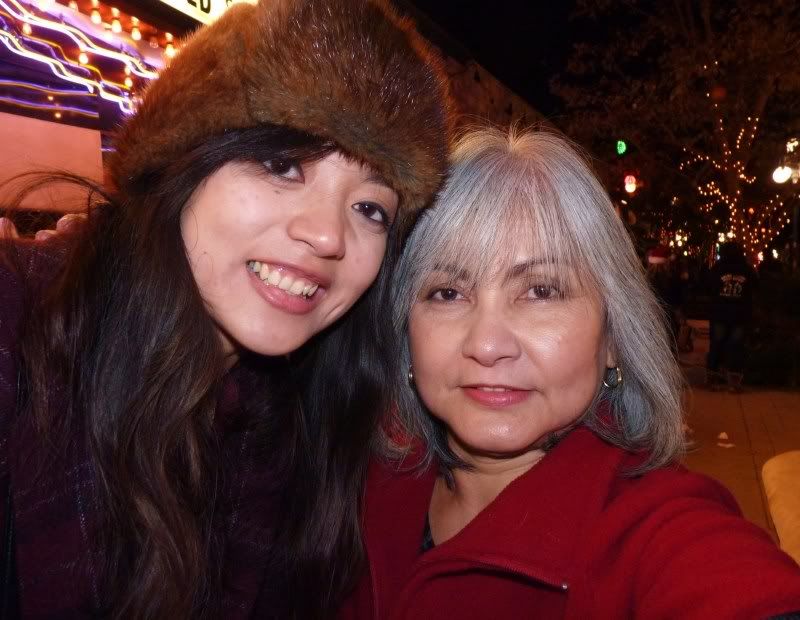 My dumb closed eyes. I was just too happy...
Last night I went to Monrovia's Christmas parade and got inspired by all of the Christmas spirit. Also, I watched Elf before I went to sleep too, but anyway. I thought about what to wear to a holiday party since everyone out there has at least one Christmas party to go to during the holidays.
I go to many family parties and friends parties during Christmas and what do I see? A sea of black. Winter time doesn't mean wear black even though I know it makes sense. I've been guilty of wearing the LBD because it just always looks good. You don't have to listen to me (since I'm wearing another black dress this Saturday to a family party), but I think you should. Any color could be worn during the holidays as long as it's done right.
On Thanksgiving, I'm sure all of you watched A Very Gaga Thanksgiving and how incredible it was. Though the majority of what Lady Gaga wore was black, she changed it a couple times and threw in some different colors. I loved every single outfit.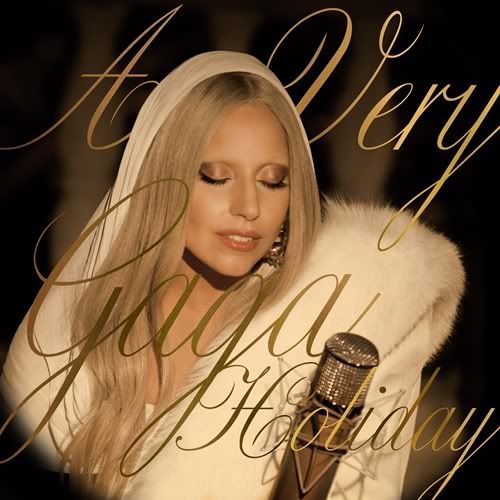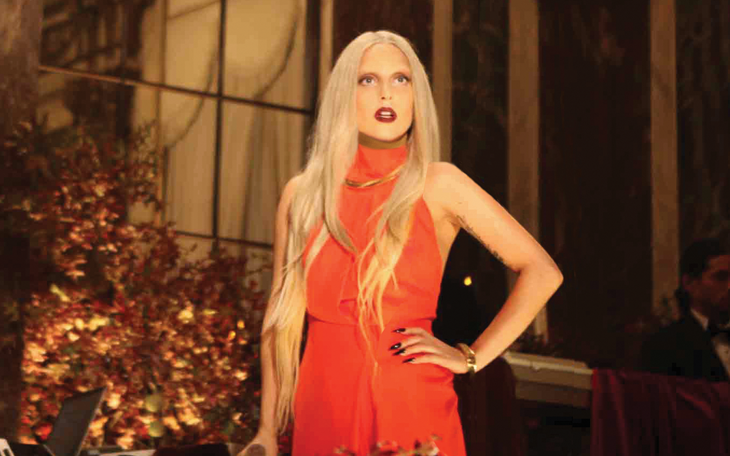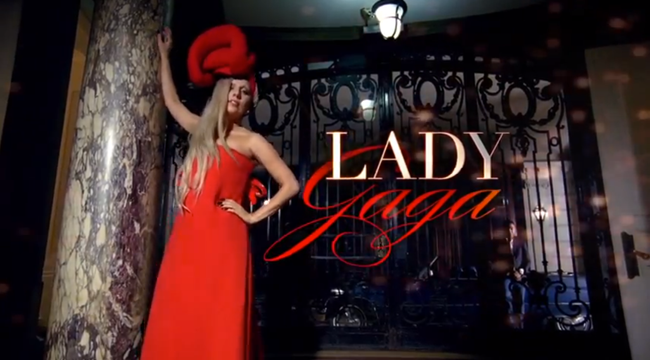 Anyway, smiles.
Watch this amazing music video.