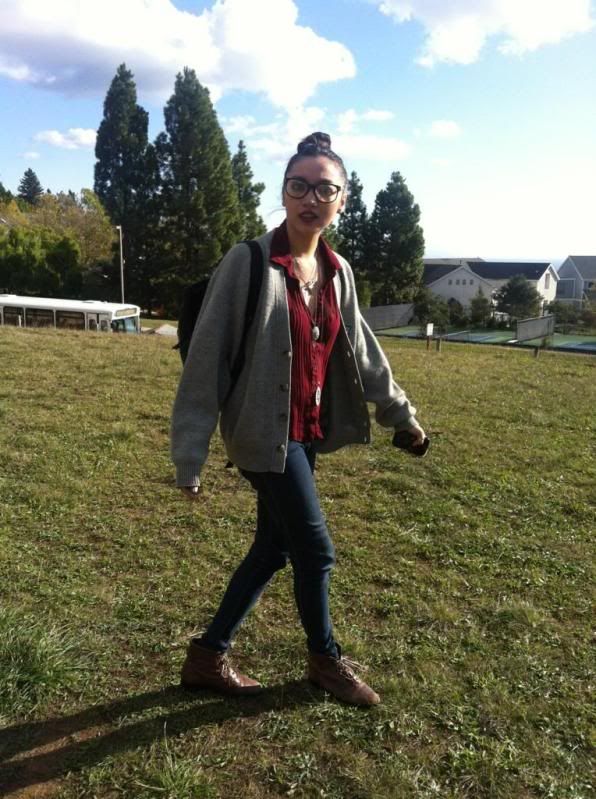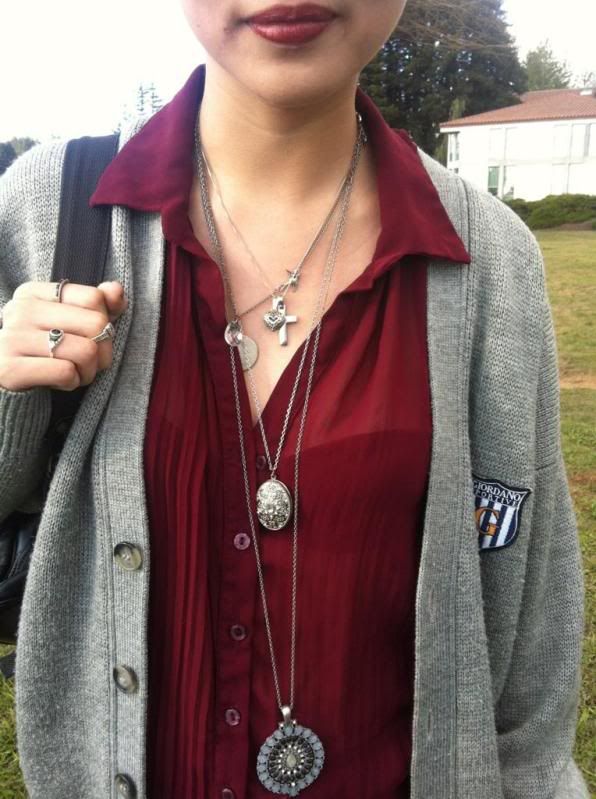 Just another day at school.
I wore this outfit to class yesterday. This was before it started raining hard as balls. It was a very good break from the all the black I have to wear for the show. And it was just a comfortable outfit to wear. But I apologize for my weirdness in the pictures. I had no idea I was going to put this outfit in a post.
So over the past couple of days, I have been in a little funk with life here in Santa Cruz. I mean, don't get me wrong, I love it here. But I need a break. I not only want to go home, I NEED to go home. Even for a little bit. I am going banana sandwich here. I can't wait for the sister and bester to visit me here. And I abso-freaking-lutely can't wait to go home for Thanksgiving. I know I said that in the last post, but I can't say it enough.
But enough of the pity party.
As promised, here are more things from the Christmas Lust List, which always makes me smile.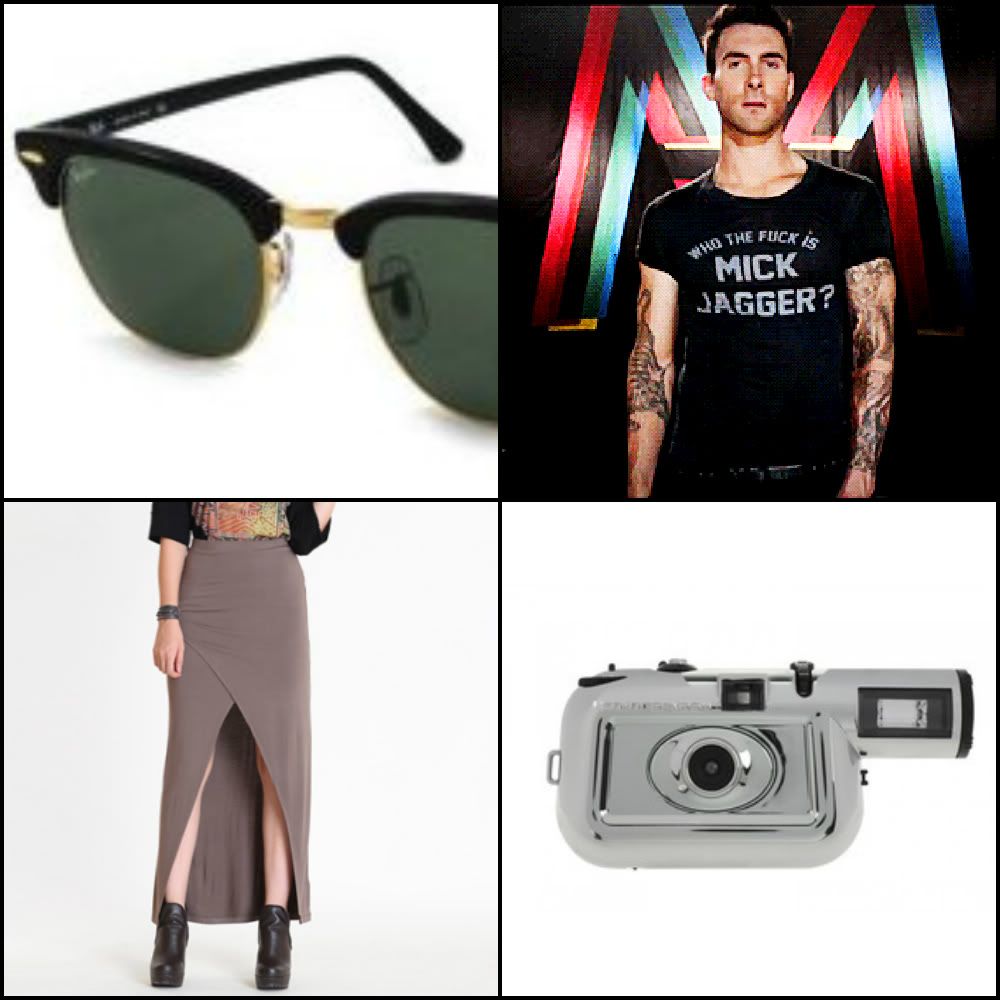 I have always wanted a pair like this. Always. Because everyone knows that they will never go out of style ever.
This shirt is kinda legendary. Originally worn by Keith Richards and now sexy Adam Levine in his "Moves Like Jagger" video. I want.
I have a new love for weird-looking maxi skirts. This one is lovely.
This camera is amazing. I've seen the pictures it takes because Rosee Rose has one and it's just fun times. I feel like I have too many cameras but frankly my dear, I don't give a damn. Smiles.
THRIFTED CARDIGAN AND BOOTS/ VINTAGE BLOUSE, BACKPACK AND RINGS/ F21 JEANS/ NYX LIPSTICK IN ULYSSES