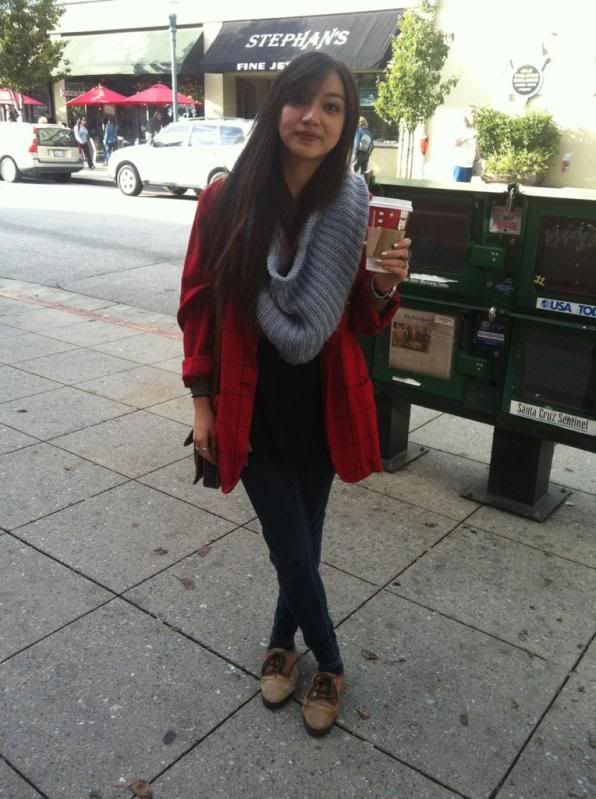 VINTAGE BLAZER AND LOUIS VUITTON PURSE/ F21 JEANS, TAUPE CARDIGAN AND TANK/ H&M SCARF/ SHOES - FLEA MARKET/ NYX LIPSTICK IN B52
Happy Saturday!
I just love fall. You know why? Pumpkin Spiced lattes. They are my love every season.
If you follow me on Twitter, I will be posting a photo every time I get one. Let's see how many I have by the end of the season. And Veronica posts pics of her Peppermint White mochas too. Follow her
here
. Smiles.
I haven't actually dressed up for something in a while because it was raining cats and dogs and I stuck to my big mens Forever 21 jacket and it was all I wore all the time. I figured today was a nice day so I'll dress up. I got the red blazer at Salvation Army and I had yet to wear it but it's my new favorite.
Life is getting so much better. Maybe because I'm going home for Thanksgiving really soon and my sister is coming to visit me this week and bester Kristen is staying in Santa Cruz for a while. Maybe. I'm really excited.
If you haven't heard, I'm doing run crew for a show at UCSC and the last show is tomorrow. Doing this show made me really miss doing theatre and acting. It made me extremely busy but I am very sure I will miss it a lot afterward.
Oh and I dyed my hair again but it's fading. Again. I need a lighter color.
Lately, I've been busy with the show, eating lots of food, trying to study, and playing Modern Warfare 3 with Veronica. Smiles.
Anyway. I'm excited for life. What are you all excited for?
Here are some more things from the Christmas Lust List.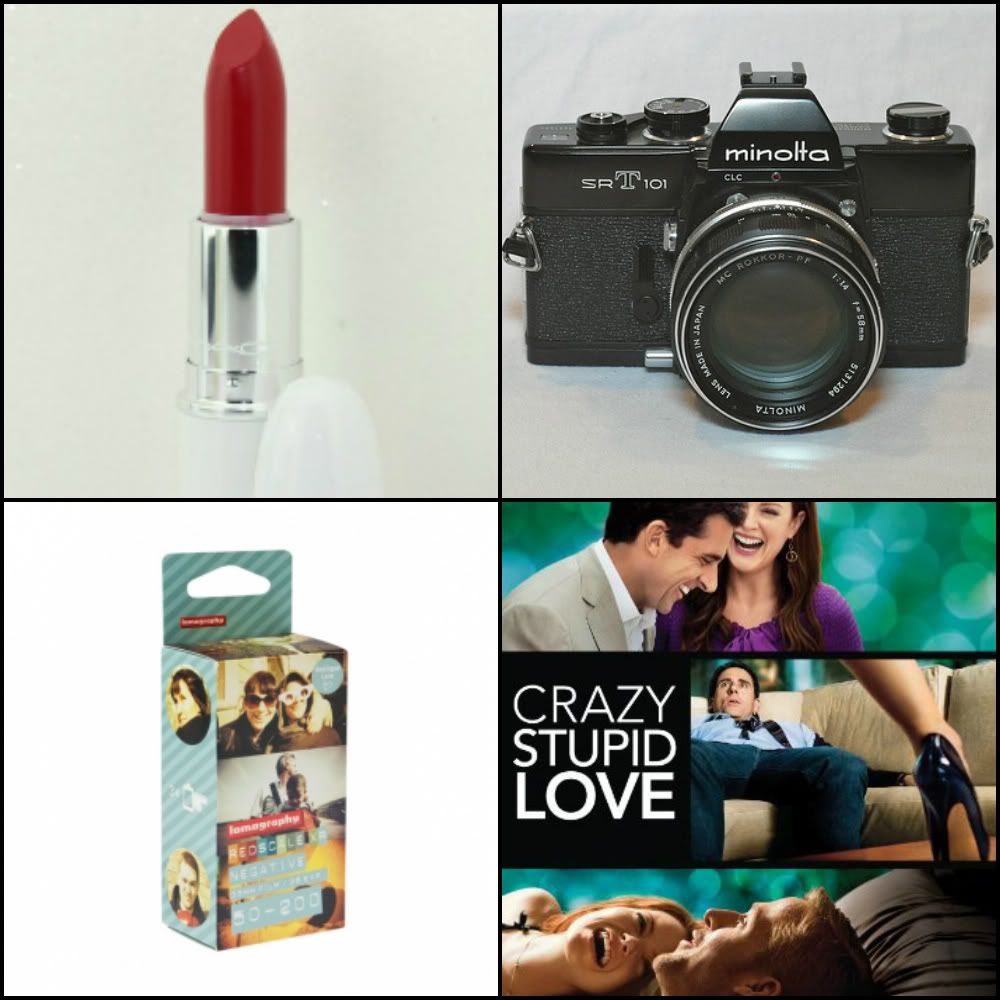 I need a true red lipstick before I change my mind. This one is gorge. And it's from their new collection.
I love the look of old cameras. Especially when they are not that expensive. And I absolutely love 35 mm cameras.
This film looks so cool when it gets developed. I need to have it for my Nikon 35mm camera.
Ryan Gosling. Enough said.