This is what an actress doing tech looks like.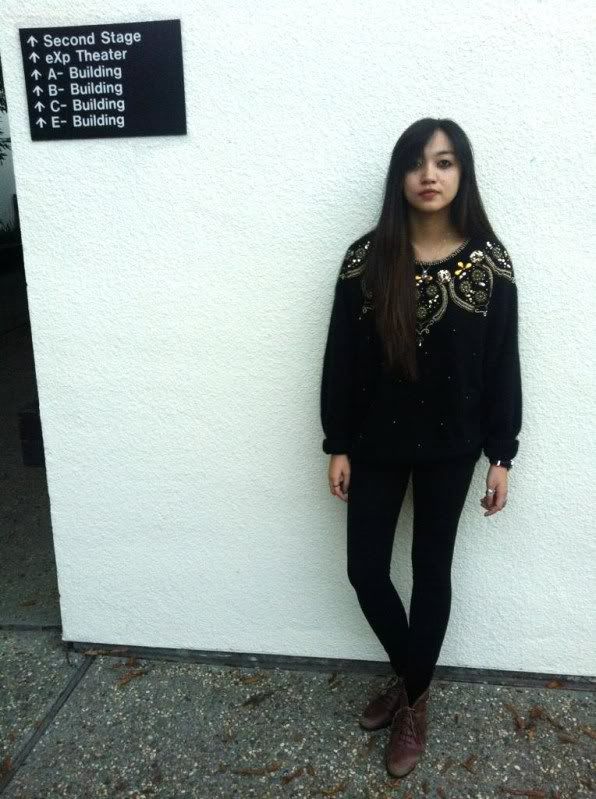 Oh so busy! But happy November everyone!
For the first time ever, I'm on run crew for a play instead of acting in it. It's very different but I actually really love it. It's called
Let's Murder the Moonshine
and I think it's pretty awesome.
I was told to wear all black, but being the little drama queen I am I had to add a little pizzazz to the all black. This is one of my favorite sweaters ever. I haven't worn it in forever and I'm so glad I brought it to Santa Cruz with me. So soft.
But anyway, I am looking forward to wearing all black this week and next week for the run of the show.
Other news:
If you haven't already n
oticed my hair is ombr
é. I dyed it about a week ago. It's faded a little bit, but don't you fret, I'm dying it again to make it a little lighter. I really like it. My hair has been
dark dark brown for almost twenty years. I felt it was time for a change. Even a small one.
So it is November, which means it's time for the holidays. That makes me extremely happy. I get to go home and see my lovely friends and family, who I miss a lot.
Every Thanksgiving I debut my Christmas Lust List to my family but I decided to do something
a little different this year. Every other blog post this month and next I will post a couple of things on the list for my secret messengers (*cough* sissy and K-Fed).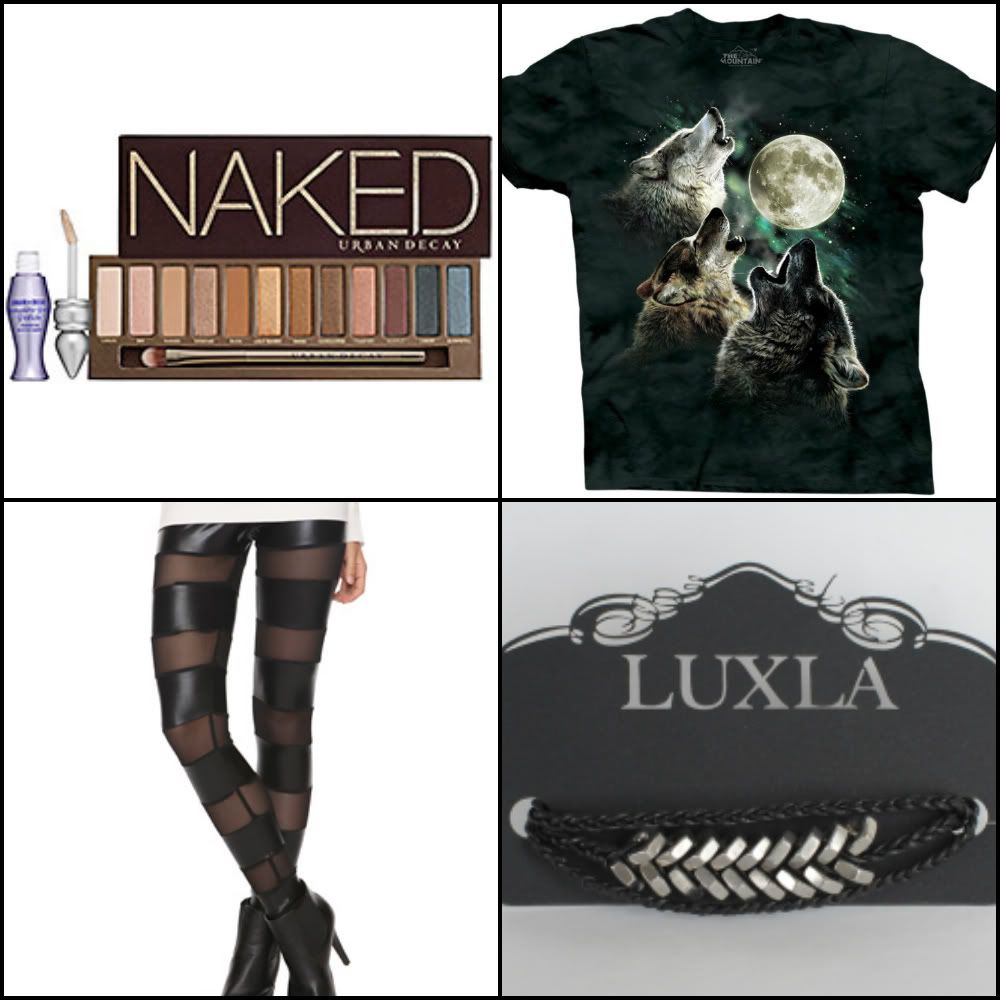 Veronica
's boyfriend bought this for her and it came in the mail last week. I got a good look at it and it's gorge. I love.
I want another wolf shirt. Enough said.
I don't know if these are still online but I want something like them. I know
Romwe
has a pair like them, which are good too. They're fun.
I found this beautiful bracelet on the wonderful blog
Color Me Nana
, by Dylana Suarez and I fell in love. How could you not? So simple. So edgy.
Anyway. Smiles.
VINTAGE SWEATER/ THRIFTED BOOTS/ F21 LEGGIINGS/ NYX LIPSTICK IN FRAPPUCINO