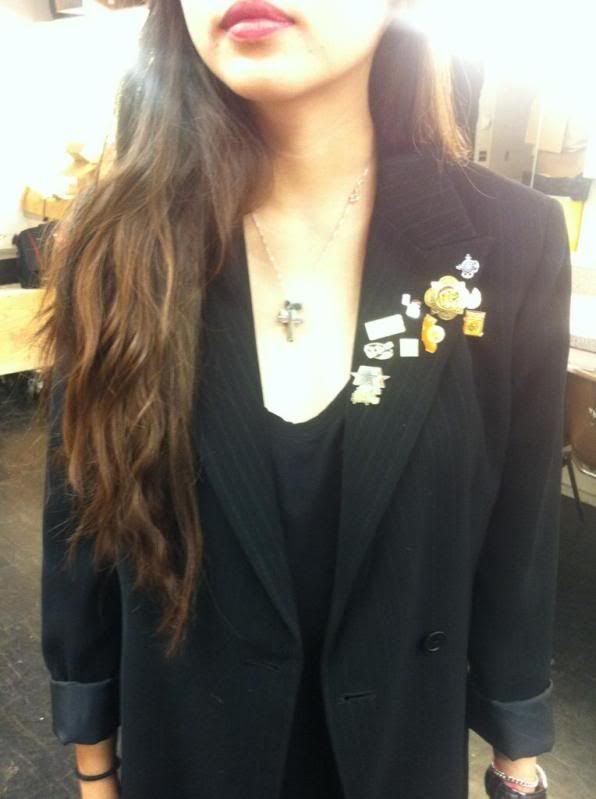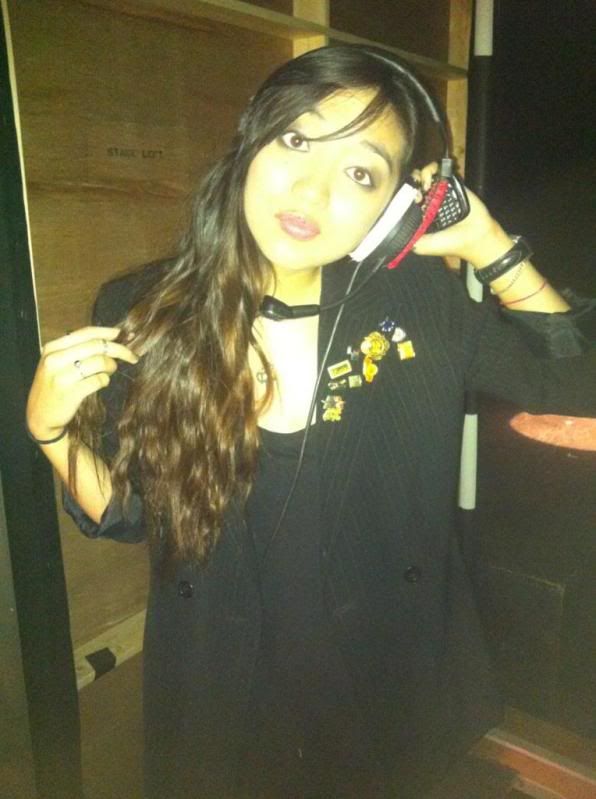 F21 LEGGINGS AND TANK/ THRIFTED BLAZER WITH VINTAGE PINS/ OVER THE KNEE BOOTS - ME TOO/ NYX LIPSTICK IN B52
Goodbye all black!
This was my last black outfit for run crew. I decided to make an outfit post for you all after we striked the stage and dressing room and everything was clean. I was really bummed to see it all go away. I'm going to miss giggling with the girls on the headset and running around telling actors what to do and hearing scandalous stories.
This blazer is still a work in progress as you can maybe tell. I got inspiration from Effy in the show Skins. Her jacket is amazeballs. I just need more pins.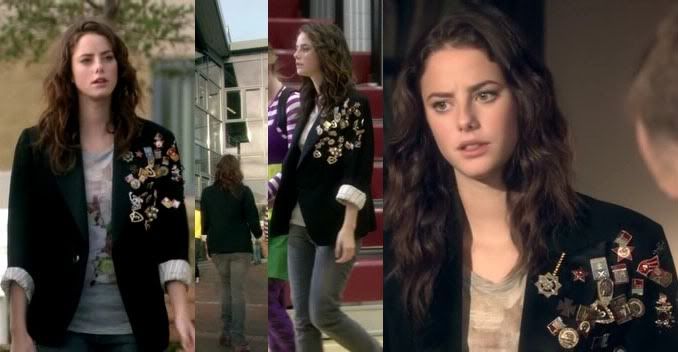 More from the Christmas Lust List. Smiles.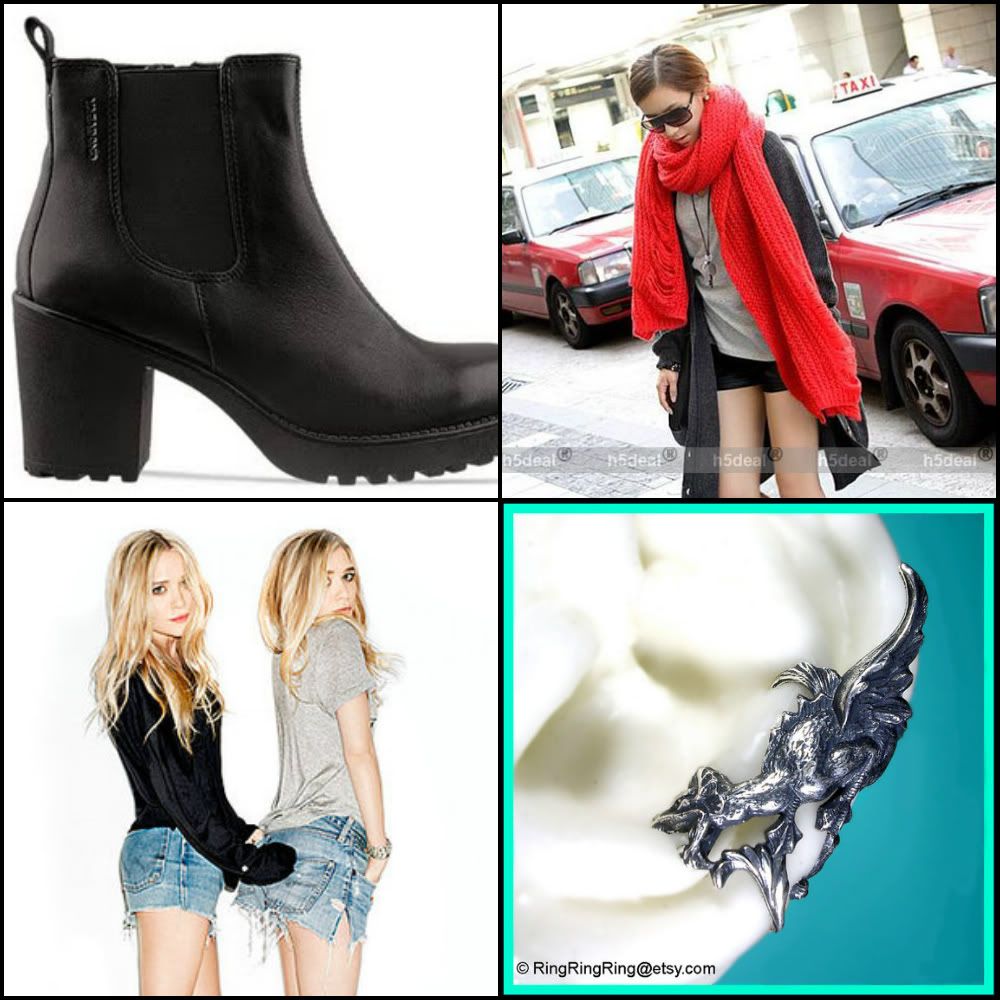 I would love an ankle boot that I can wear with anything and that has a small chunky heel perfect for any occasion. This is what I would want them to look like. They don't even have to be these exact ones, I just want a pair.
Surprisingly I don't have a big scarf that isn't a tube scarf or an infinity scarf. I love this red one. It's so
Carrie Bradshaw
in the Sex and the City movie.
These shirts are all I hear about everywhere. I kinda want to see what all the fuss is about. I also think that anything worn by the Olsen twins is amazeballs.
I'm not one to have more than one hole in my ears so I love the idea of ear cuffs. Also, this one is super cool. It's so different from every other one I've seen. I want it.
So excited for this week. Love you all.