If you follow me on Twitter, you may have noticed me saying something about a little thing called Inspiration Wednesday.
I realized that I have things in my life that get me through the day most of the time, and these can be anything ranging from my thoughts to what foods I've been wanting or eating to people that play a role in my life. I thought I would share them with you every Wednesday because first, everyone needs a little something to give them a boost on Hump Day. I know I do. Also, this will keep me blogging at least once a week even if I get too busy to post anything else during the week. I can't abandon this blog again. I did once and I regret it very much. I'm glad I'm back and happy that all of you care about what I have to say. Smiles.
But anyway. This first Inspiration Wednesday consists of my current loves at the moment which makes me very happy.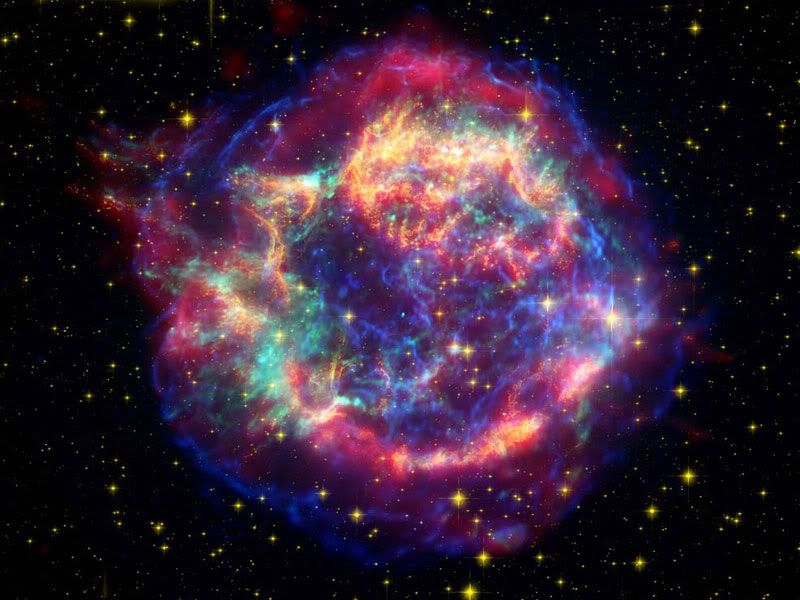 1. Free People's November catalog. If you haven't looked through it yet, you're missin' out. I love how they go through the decades and the different amazing styles each one had.
2. Studs and spikes. I have been obsessed with them since I made shorts for myself and my sister. I'm ordering them in bulk now since I feel like studding everything I effing own. And these Jeffrey Campbell spiked Litas are gorge. They are the next Jeffrey Campbells I will buy for sure.
3. Supernovae. I'm currently in an astronomy class this quarter and right now we're learning about supernovae. I absolutely love what a supernova looks like. Anything with a galaxy print I love. It reminds me of the
Christopher Kane Galaxy Collection
. And yes I want all of it.
So I hope you all enjoyed Inspiration Wednesday.
Here are more things on the Christmas Lust List that you can enjoy as well. Smiles.
This dress might not be on the site anymore which is really sad because it's my favorite dress from ASOS, along with
this one
and
this one
. It's gorge. Love paisley prints.
Such a good album to have on vinyl. If you don't love Justin Vernon, there's something wrong with you. Beautiful.
I have mentioned this sexy shoe briefly before. It's a great black pump to wear with any dress and it's simple but it still has an edge and that's what I love.
I've posted about this nail polish before when I saw it on Kristen Stewart. Still want it.
Anyway. xo