Warning: Veronica birthday photos overload. Smiles.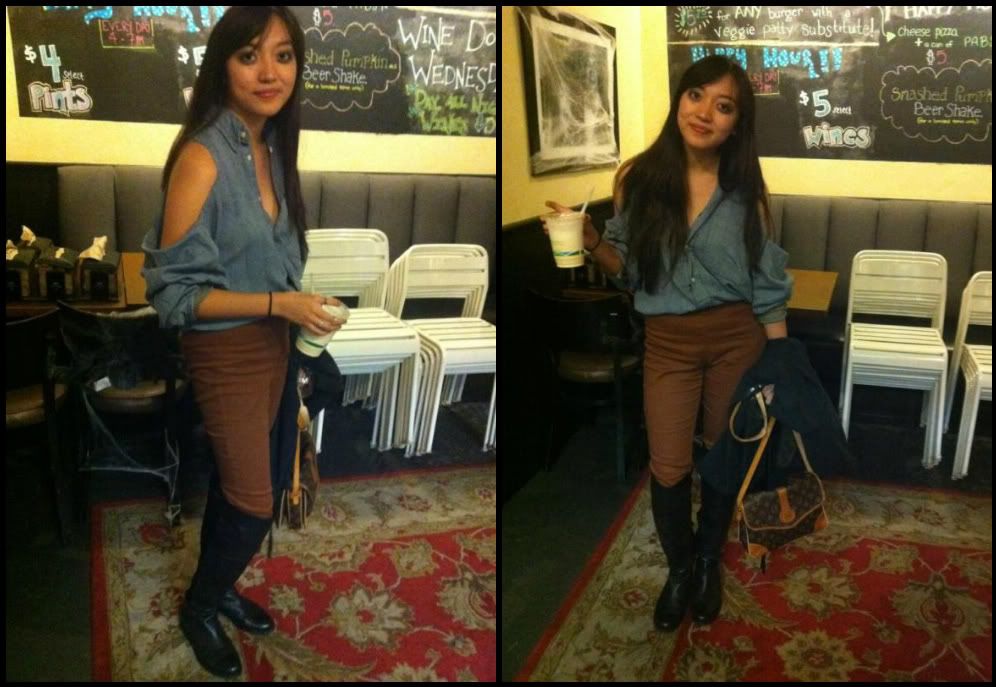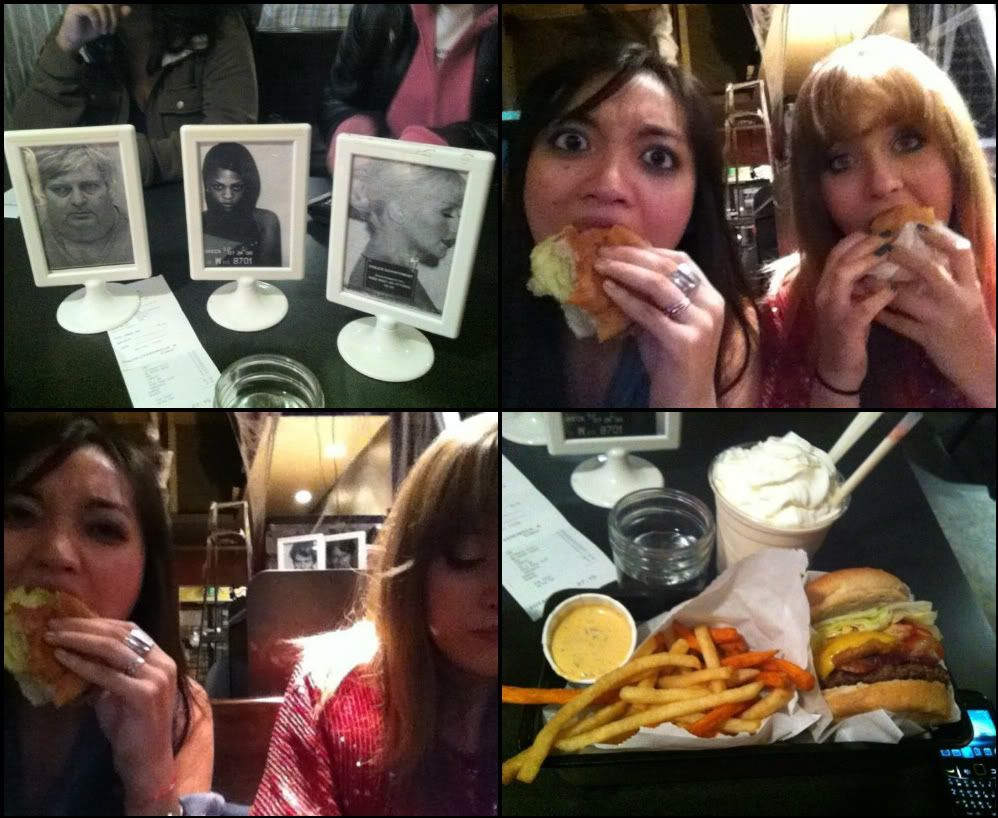 Celebration Day #1 (technically #2 since #1 was the Cokes toast)
Veronica and I went to Burger with Norma and Marcy (it was also her birthday) and it was yum. The photos speak for themselves. The shirt I wore I bought that day, and I cut the shoulders off of them. For being the first time I've done it, I was pretty happy with it. And the burger was amazing as always. Oh and horchata shakes. Enough said.
To see the entire day, watch Veronica's birthday video
here
.
Celebration Day #3
We went to the gym on this day mind you. But that didn't stop us from going to Trader Joe's and buying a meringue cake for Veronica. I have to say it was crazy good. Especially with pumpkin ice cream all over it. Highly recommend it. Unfortunately we don't have any pictures of us being gluttonous so that benefits you. Smiles.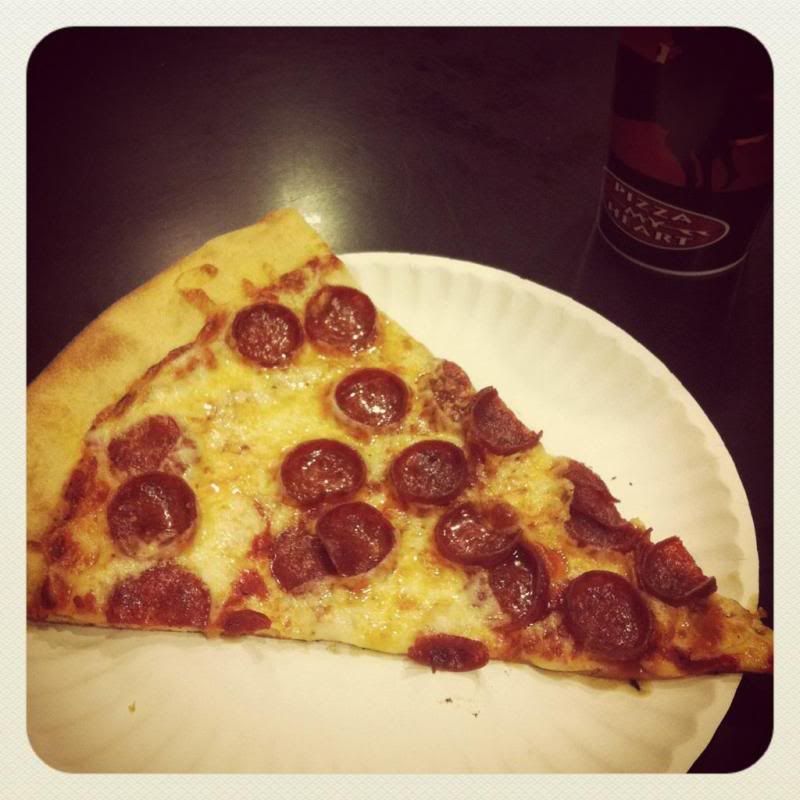 Celebration Day #4
Love this day. So Vern and I went on a date downtown to Pizza My Heart which is always good. It was packed so we were lucky we got a table. We took some pictures in the restaurant and went over to this building a couple blocks up and took more pictures. A lot of them were on her film camera so I might update you guys on that. I actually curled my hair for the first time in a while so I felt really girly.
All in all, it was a wonderful weekend. I'm glad Veronica had a great time even though she wanted to go home for the weekend. I did too, but we had each other and that's always good.
I really miss home. I'm counting the days until Thanksgiving. But Halloween weekend is going to be insane. Veronica and I will probably have a different look each night. I'm excited to show you all. Smiles.
BUTTON UP - THRIFTED DIY/ H&M PANTS/ THIGH HIGH BOOTS - ME TOO/ VINTAGE LOUIS VUITTON PURSE
THRIFTED SKIRT AND BOOTS/ POLKA DOT SHIRT - F21/ VINTAGE JONES NEW YORK BLAZER AND LOUIS VUITTON PURSE/ MAYBELLINE LIP IN FIFTH AVE. FUCHSIA