Hair inspiration.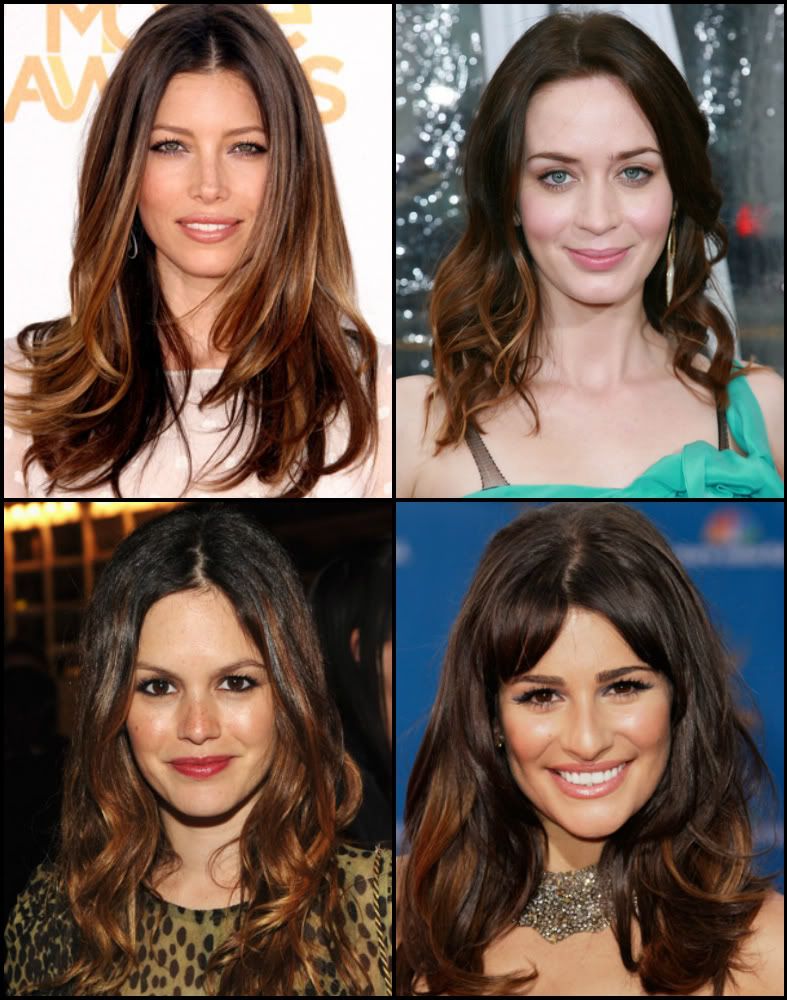 As you can see, I've been a little bit
obsessed with the hair trend, Omb

r
é.
I'm in college, so every chance I get, I'm on the internet just scouring anything and everything. Also, I seem to be getting bored with my hair. Again. I'm growing out my bangs again because I miss not having bangs. And every time I look at Kristen Stewart's beautiful hair, I get sad. So yeah.
There's only so much you can do to long hair without cutting it all off. So what do I think of?
Changing the color of my hair.
I've never dyed it before which makes me a little uneasy. But if I do dye it, it will most likely be
Omb

r
é. I'm all about baby steps people.
If I were to do it anytime soon, I think the winner would be Megan Fox's hair. It starts at the perfect length and we almost have the same hair color. Hers is even darker than mine, so if works on her, hopefully it would work on me.
Oh and sorry about the lack of outfit posts, and just posts in general. I got sick over the weekend. Still love you all, though. Smiles.