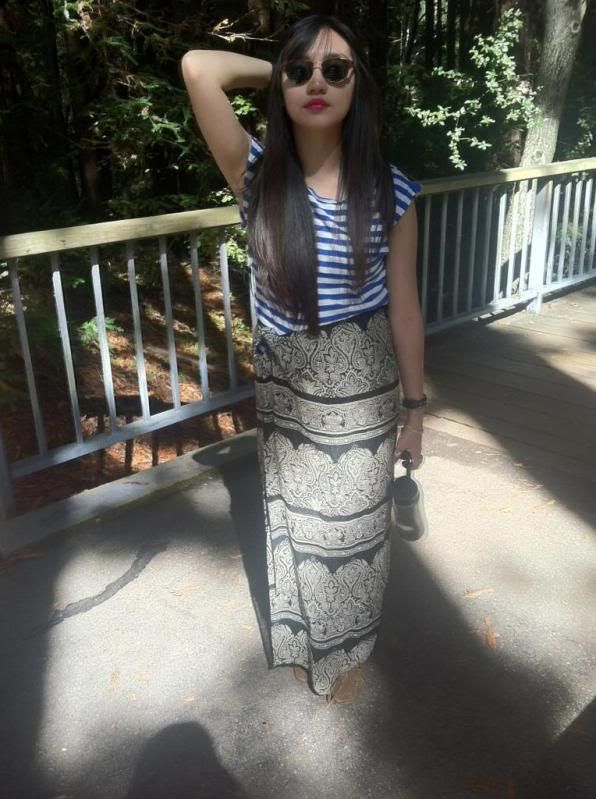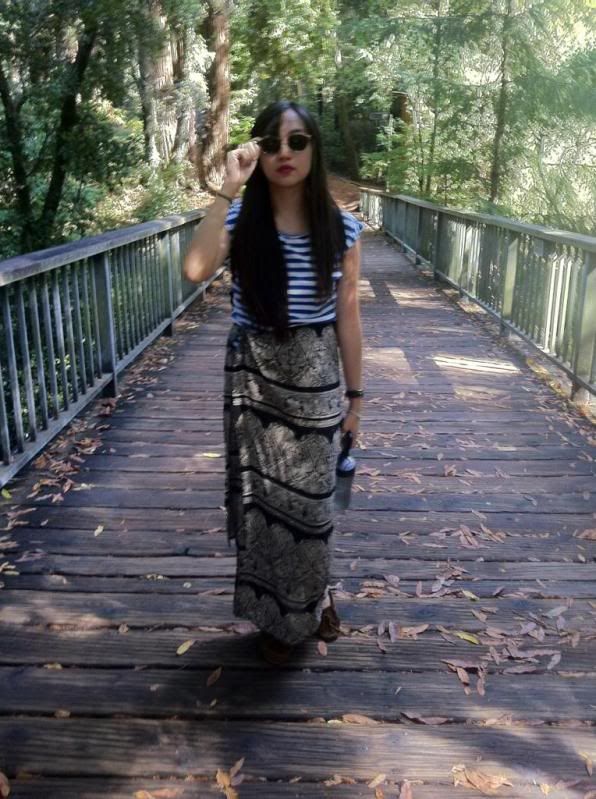 So I guess October in Santa Cruz means being incredibly hot as balls outside.
Veronica got a couple shots of me with my trusty water bottle before class yesterday. I'm still feelin' a little sniffly and gross so this is the best I can do.
Updates:
- I've started my Christmas Lust/Wish List. It's going very well. Smiles.
- I found a great blouse at Salvation Army yesterday and all clothes were 50% off. I can't wait to wear it.
- I've added a few inspirational wedding dresses to my wedding folder on my computer (we all have one, ladies it's okay). I should do a post about it one day.
- Oh and new crushes, Will Arnett and Colton Haynes. Love.
- The Vampire Diaries is on tonight. And you know I love me some vampires. I would love to do a photoshoot like this.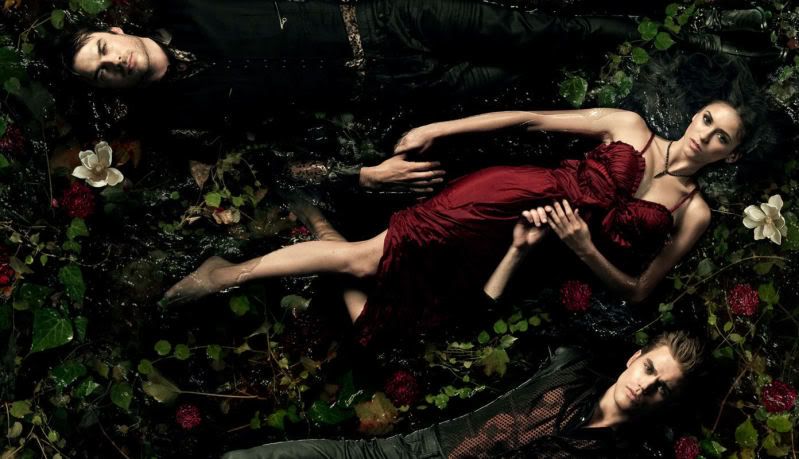 Anyway, I think it's time for a trip back home. I'm sick as well as homesick.
Talk to you soon. xo
BACKLESS CROP TOP - F21/ SKIRT - WHITE HOUSE BLACK MARKET VIA CROSSROADS TRADING CO./ MINNETONKA MOCCASINS/ VINTAGE SUNNIES/ MAYBELLINE LIPSTICK IN FIFTH AVE. FUCHSIA
It's a Simple Plan kind of day. Smiles.