Lovely weather we're having no?
I've been living in Santa Cruz for two years and the weather still confuses me every time. This week started out really rainy and I thought it was going to last all week. I was wrong.
Today was a very nice sunny and breezy day. I brought a cardigan to class with me, which I didn't even need at all. Thanks to the weather, I'm happy to say I finally have an outfit post to share with you.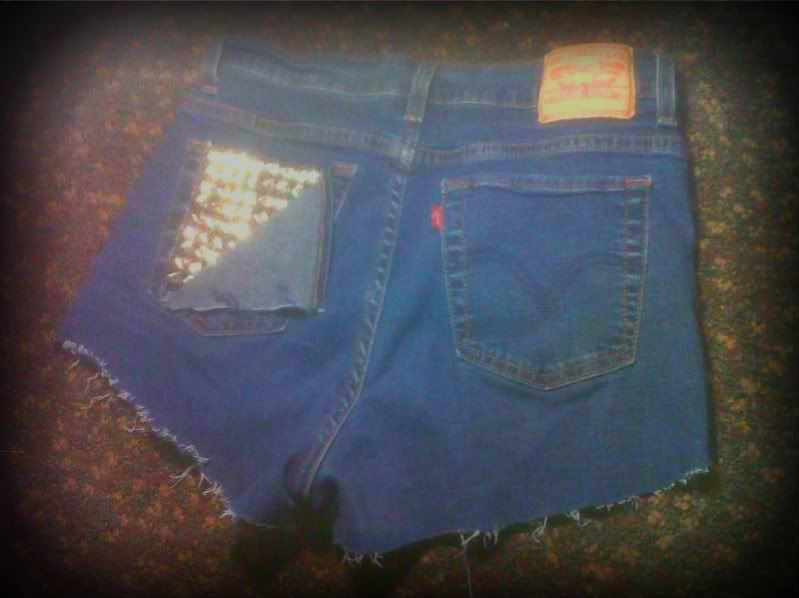 The color is kinda off in that last picture but these are the shorts I made this summer. I've only worn them a couple times, but I love them. For my sister's birthday, I made her some
distressed studded denim shorts
and I had some studs left over. So I googled some styles of studded shorts and found the
Sabo Skirt version
and had myself a little DIY project. I went to a thrift store and found some Levis and cut the legs off, distressed them, and then added the studs. I really like the way they turned out.
Some updates:
I've been really into lipstick, which is really different for me. Roomie and bestie Veronica convinced me to buy three lipsticks from NYX last night. We made a fall lipstick video for her Youtube page
here
. Oh and last weekend I also bought a lipstick from Maybelline and I'm loving it. Who woulda thunk?
Oh and I'm going to clear up some confusion if anyone has any:
A while ago, I mentioned in a post
that I would be posting some old drafts of blog posts because there are big gaps in between posts. So if you are wondering why I'm posting with last year's date, those are drafts I'm publishing.
Love you all. xo
VINTAGE BLOUSE AND SUNNIES/ LEVIS SHORTS - DIY/ THRIFTED BOOTS/ TIGHTS - GIVENCHY/ REVLON LIPSTICK IN BLACKBERRY