Fashion Week was upon us all. Yet who's outfits did I lust after?

The men.
Who doesn't love a well dressed man? And in suits no less. I cannot stop looking at these photos.
The ones that shined st Simon Spurr and Tommy Hilfiger were not the models, but the front rows.
Enjoy. I know I did.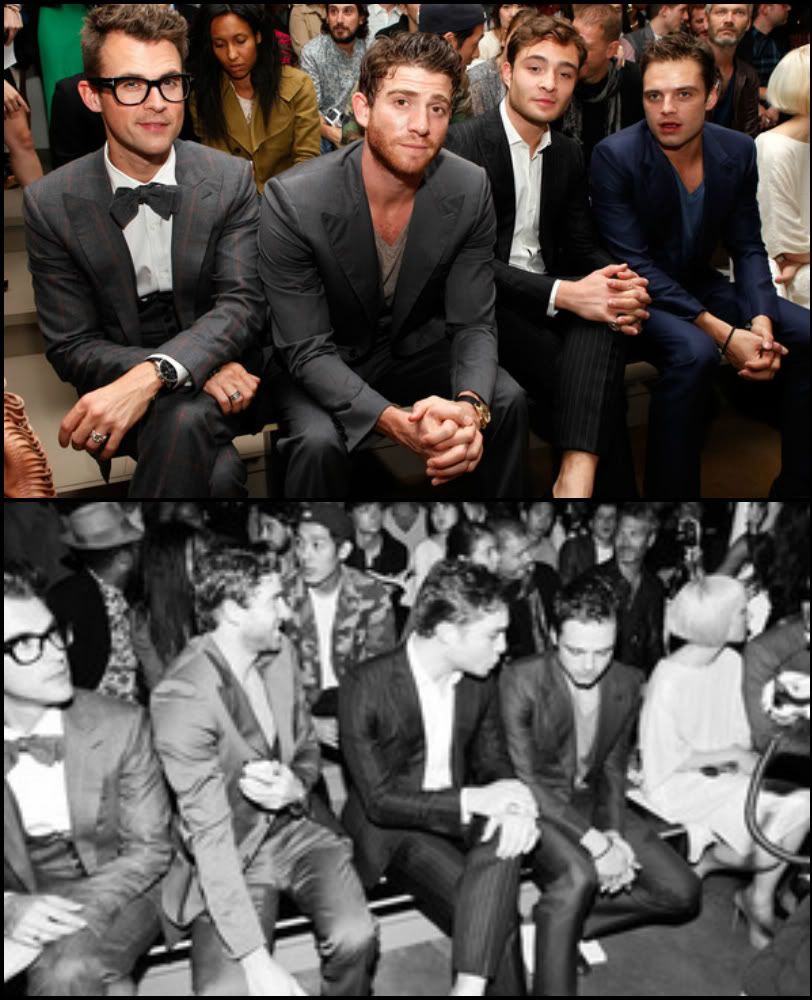 Brad Goreski, Bryan Greenberg, Ed Westwick, and Sebastian Stan at Simon Spurr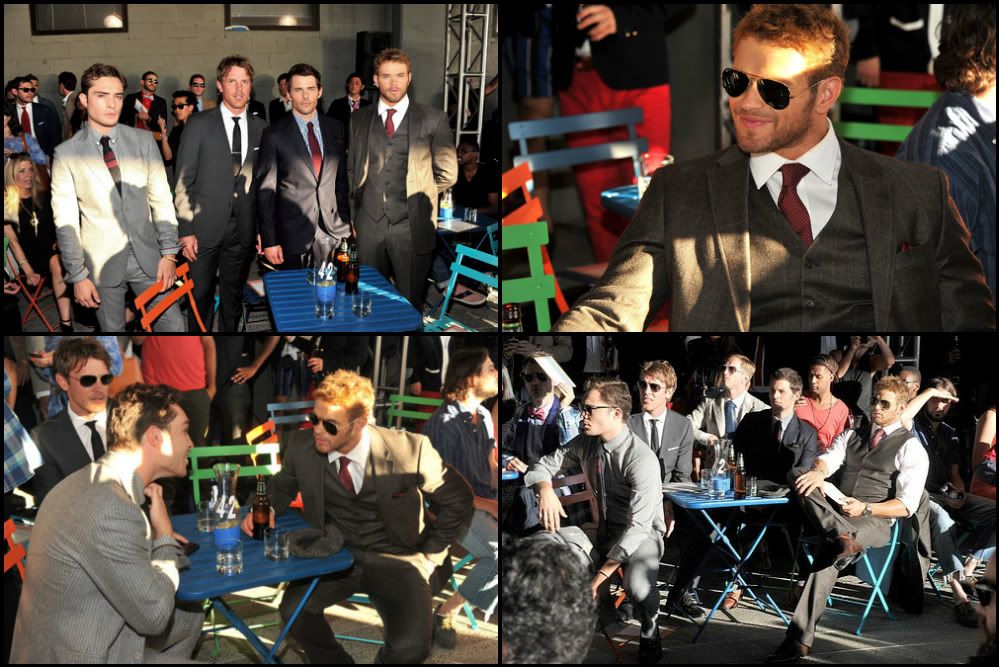 Ed Westwick, Brad Richards, James Marsden, and Kellan Lutz at Tommy Hilfiger
My favorite look in particular was Kellan Lutz's three-piece suit. That man knows how to dress. Beautiful.
Speaking of beautiful, more Emma Watson for you. She's on the cover of Elle France this month. I couldn't help myself. Smiles.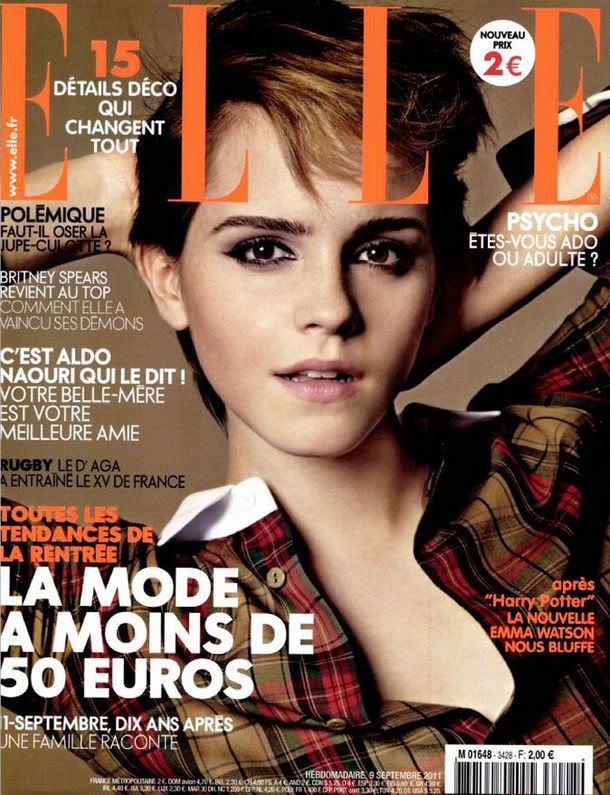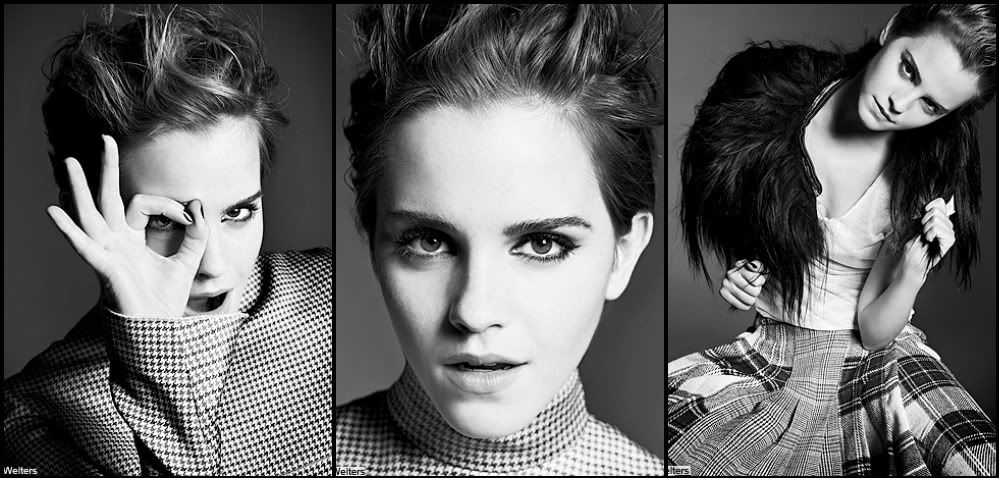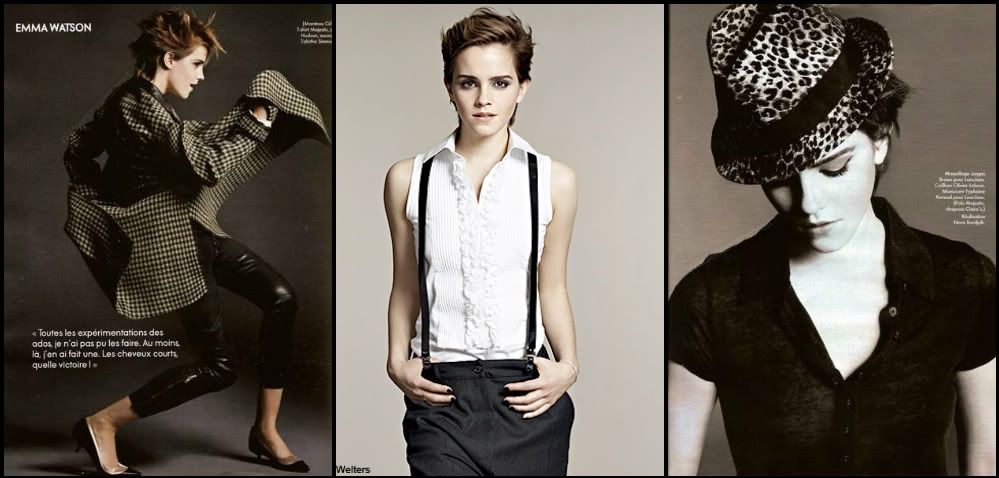 Other news.
This is my last week in Monrovia before I go back to Santa Cruz. Hopefully, I will still be blogging as much as I would like to. I'm feeling torn right now because I want to go back but at the same time, I want to stay. All I know is, this week better jammin'.
xo
Listening to:
Brighter Than the Sun - Colbie Caillat