Surprise baby girl Kristen!!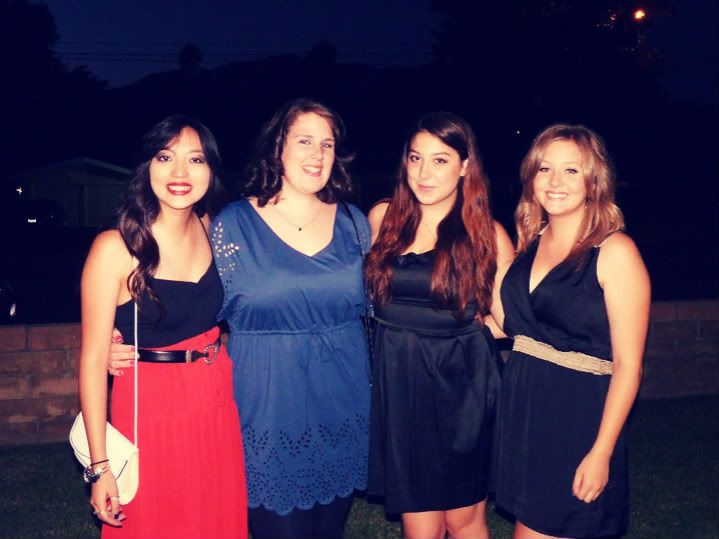 So my bestie K had no idea that her boyfriend Dayton was throwing her a going away party last night. It was great. She thought we were going out for a girls night which would have been good too but having everyone there was better. I will really miss that little girl. I'm not ready to say goodbye to her yet. I've never been super far away from her. BYU. Santa Cruz. Not that close.
But anyway she had a great time and I'm glad.
I only have a couple pictures before we went out since I brought my 35mm. I need to develop pictures faster. I'm kinda bad at that. Anyway I wore the skirt I bought at Fairfax and it turned out pretty well. Everyone looked great. I will update this once I have the pictures.
Oh and hello!! Veronica is here everyone!! Woo.
More pictures later. Let's see if tonight is as successful as last night.
VINTAGE RED SKIRT, BAG AND BELT/ F21 DRESS/ STEVE MADDEN HEELS
Oh so you guys have to watch this video of Adam Levine in Maroon 5's new song
Moves Like Jagger
. I mean, look at him. Yum.
Listening to: Moves Like Jagger - Maroon 5 feat. Christina Aguilera