These past five days, which felt like ten days, were the best ever. Bestie Veronica came down and hung out with the gang in Monrovia and had a jammin' time.
We went The Americana in Glendale, and Burbank for the car show and to visit my sister at her work. It was super fun and I went into It's a Wrap! for the first time and I fell in love with a clutch that I couldn't afford. But anyway.
Last night I also said goodbye to besters Kristen and Christine since they're going off to college. So early. I don't go back until next month.
But yeah, Vern also left this afternoon, not before sneaking in a trip to the mall to get boba since it's her new favorite, and some Cuban food at
Merengue
. I was really sad. But only a month left now before I get to reunite with the Santa Cruz peeps. Woo.
Here are a few pics from the weekend.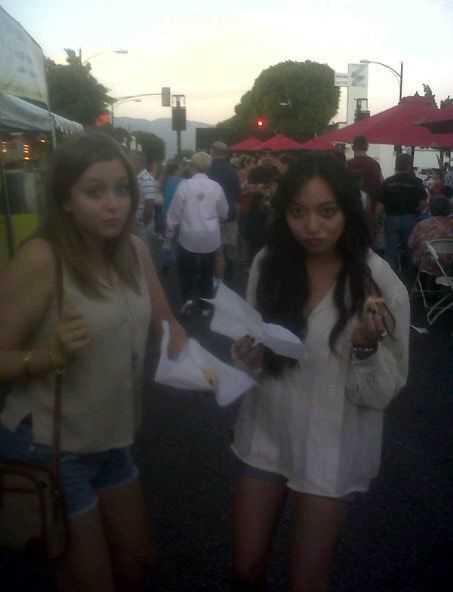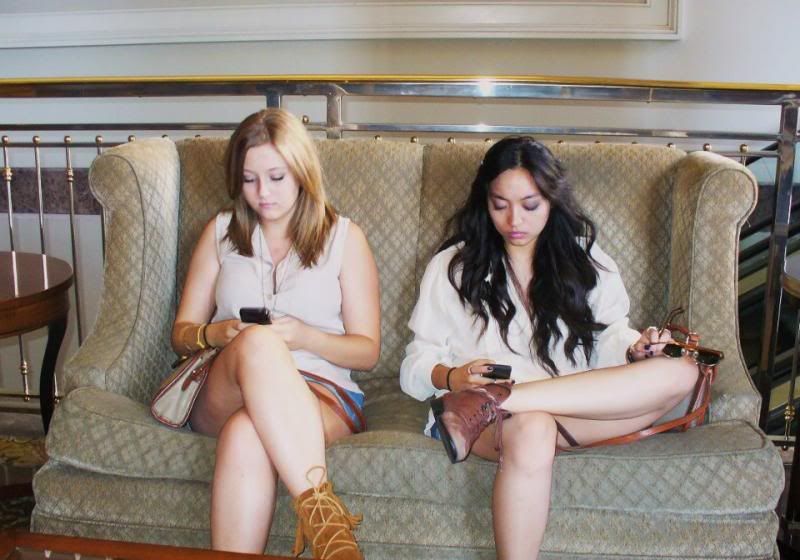 Now enjoying some end of the weekend In-N-Out and coconut water. Beautiful.
VINTAGE BLOUSE AND BOOTIES/ SHORTS - COTTON ON
Listening to: Pumped Up Kicks - Foster the People