I'm feeling a little different. I'm finally going out tonight with some friends, even if it's just for boba. A lot of people in my life have left for school already and yes I know it's just for school but I'm feeling just a little bit lonely. I still have a little less than a month until I go back to Santa Cruz. That's feeling like a long time to me. But I thought about it, and I decided to spend as much time with the friends that are still here before I go back to school. Crisis handled.

So anyway when I was cleaning up today, I looked on Twitter and saw that the new promo for the third season of Glee came out today, which features the cast being pelted by dodgeballs. That's one video I saw of them today. The second was their promo for Fashion's Night Out on Sept. 8th in which the cast (missing the lovely Naya Rivera) looked absolutely gorgeous. It made me really happy that Chord Overstreet was still in the video even though he won't be a regular on the show anymore. The man is gorgeous. I couldn't decide which of the guys looked the most yum - Darren Criss in all red? Mark Salling strutting around in his aviators? Chord Overstreet and Cory Monteith in their sexy suits? Can't decide. What I did decide is that I want Lea Michele's super glam sequin dresses. Oh and the fact that they covered Sir David Bowie made me extremely happy.
Speaking of the beautiful cast, two of their lovely ladies are cover girls for magazines of the month of September. Love them.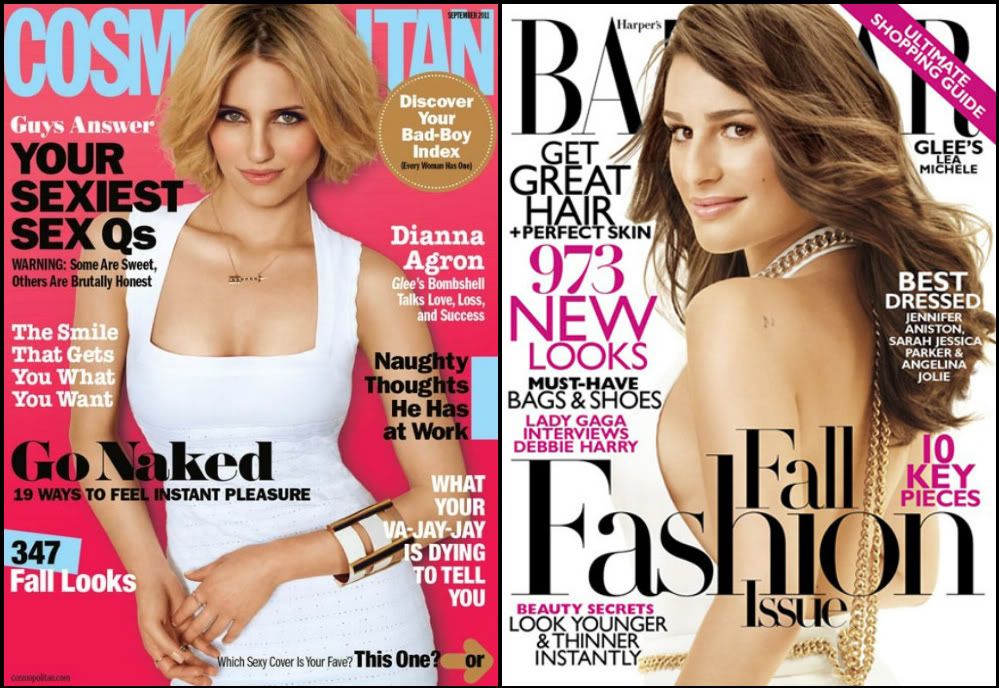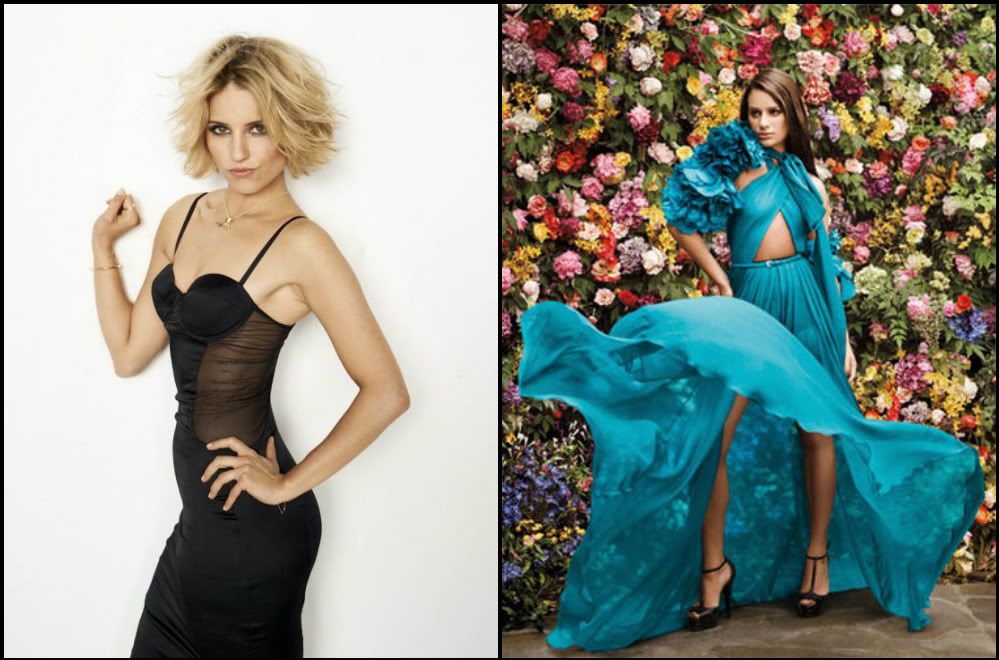 Absolutely can't wait for season three Sept. 20th. Smiles.
Listening to: Fashion - David Bowie