Emma Watson through the years...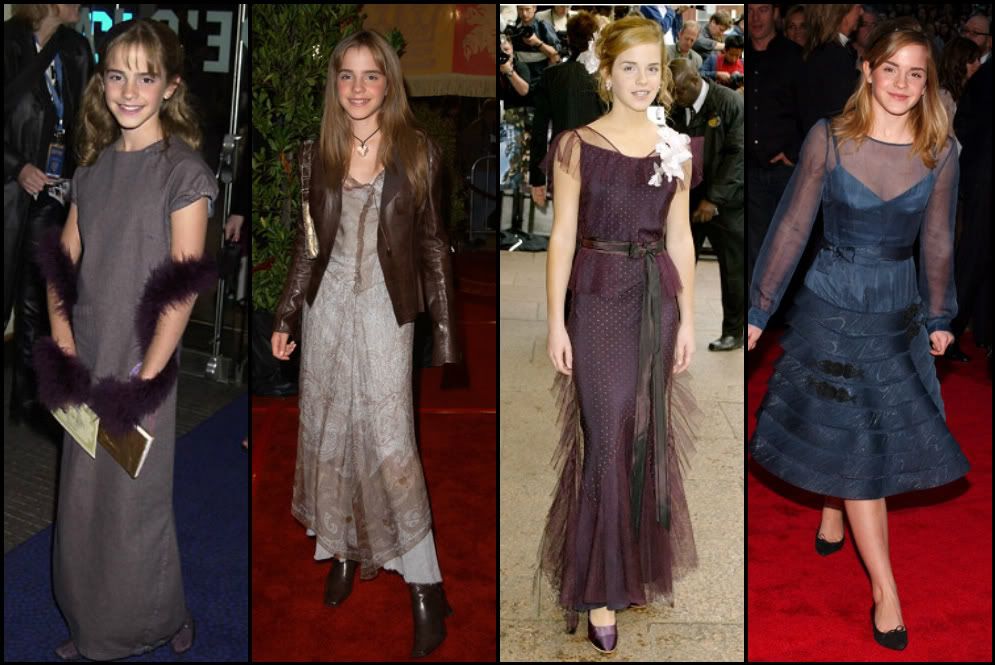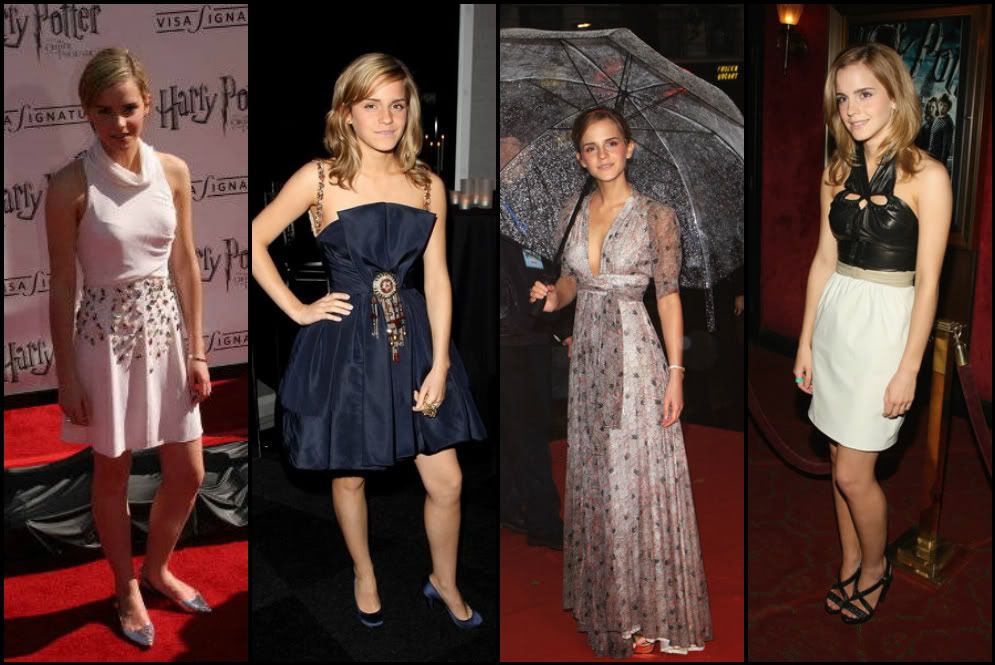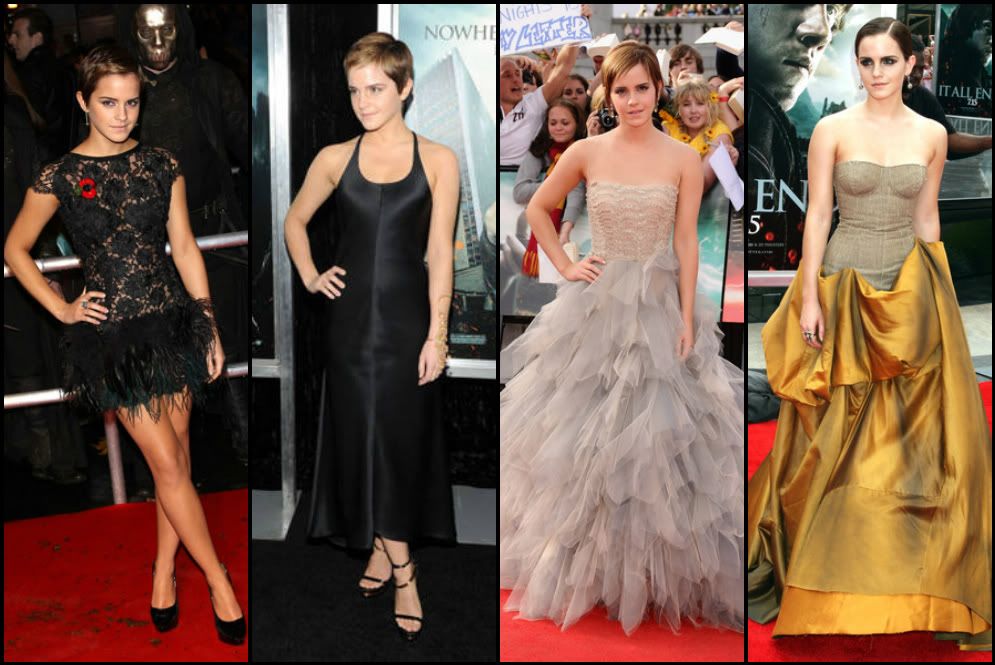 Yes, I know this is not eight dresses for the eight movie premieres she has attended for Harry Potter, but I got carried away. Since
Order of the Phoenix
, she has gotten so much better at dressing for these events that I have decided to put both her world premiere dress with her US premiere dress in the timeline of her dresses for you all to enjoy. Before our very eyes, she has grown up to become an inspiration to me as a fashion goddess and also just an amazing person. Hers is the career I would want to have over anybody's. No drama, tabloids or anything. Just great movies, great fashion and modeling, and a wonderful personality.
I cannot wait for this movie to come out. Serious. I will weep.
Listening to: Poison & Wine - The Civil Wars