Ryan Gosling in Gucci and Emma Stone in Tom Ford
for 'Crazy Stupid Love'
Justin Timberlake in Simon Spurr and Mila Kunis in Lanvin
for 'Friends With Benefits'
Oh these premiere duos.
The premieres of
Crazy Stupid Love
and
Friends With Benefits
happened this past week and I have to comment on the fashion worn. I don't know if these couples are actually couples in real life, but I wouldn't mind if they were because they looked incredibly stunning.
Let me start with the men. You can never go wrong with a classic black suit but when you can step it up a notch, it shows style sense. JT wore a cool light gray suit which made Kunis stand out even more. Mr. Gosling could not have looked any hotter in his checkered Gucci suit which stood out against Emma Stone's array of lace.
Speaking of Emma Stone, a lot of people hated this dress. It was a lace structured hip Tom Ford dress and people said it made her hips look a lot bigger than they are. I can't see anyone else wearing this dress unless they're Lady Gaga. I loved it on her, it didn't make her hips look big at all and I thought it was a good risk on her part.
To put it simply, Mila Kunis looked hot. And of course she did, because hello? She's Mila Kunis. Her whole look was sleek, including her hair and her dress. Not a lot of people would look that good in a body-hugging dress but she did. And the fact that the dress falls past her knees makes me love her even more because she didn't need to make it a short dress in order to look sexy. She is definitely a style crush of mine and just a crush in general because I love her.
So you all know, I've been craving heels. Unfortunately, (but not really) I found another pair I would love to snag for myself.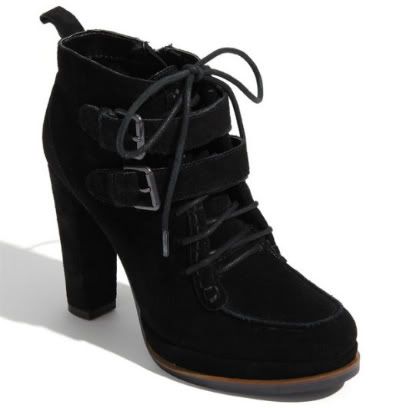 DV by Dolce Vita Wyatt shoe in black suede. Another Lust List member.
Listening to: Starlight - Muse