So my childhood is officially over, everyone.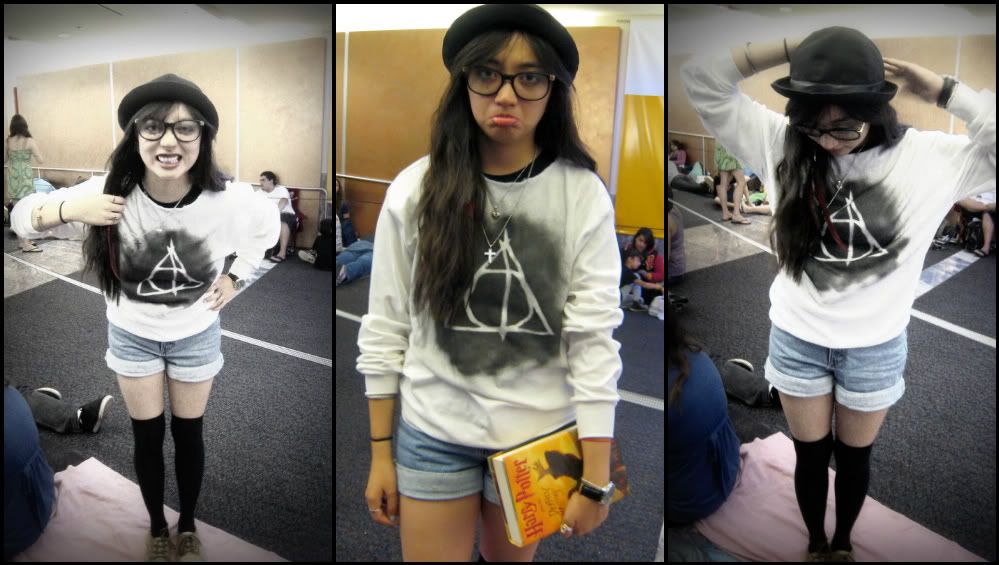 It was the end of a great tradition.
I had my homemade Deathly Hallows sweater on with Snape shirt underneath, and book in tow as I waited all day in line with my sis and friends awaiting our beloved Harry Potter at midnight.
The Warner Bros. logo came on and a shot of Severus Snape and I already started crying because I knew it was all ending. Twelve years of my life, I've been devoted to this boy named Harry Potter and it's all over. But it will always live in our hearts.
All throughout the movie, I was crying my eyes out. I never got a break. Once I started recovering from one thing, the next thing had to make me cry too. But overall, this movie was amazing. It's filmed the best. I may be saying that because it has two parts but still, it was the most complete. And I loved it. Loved it. Thank you, Harry.