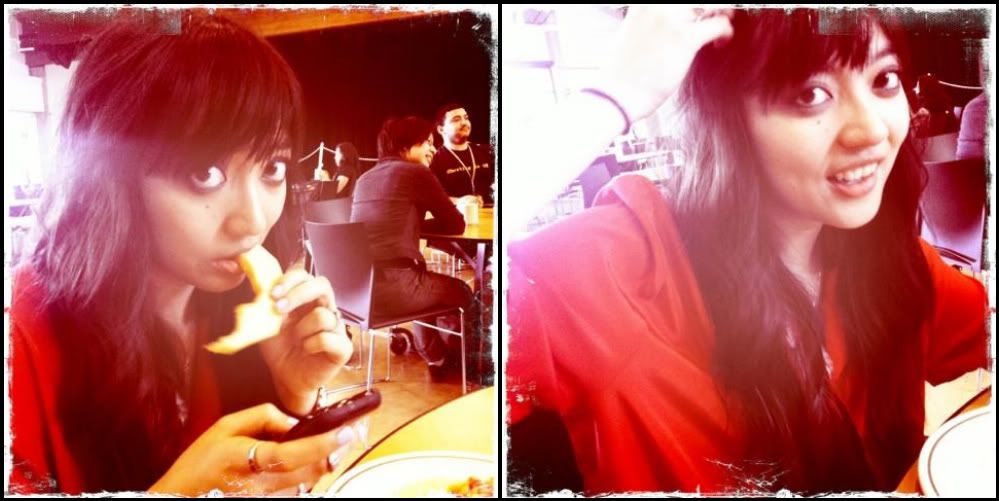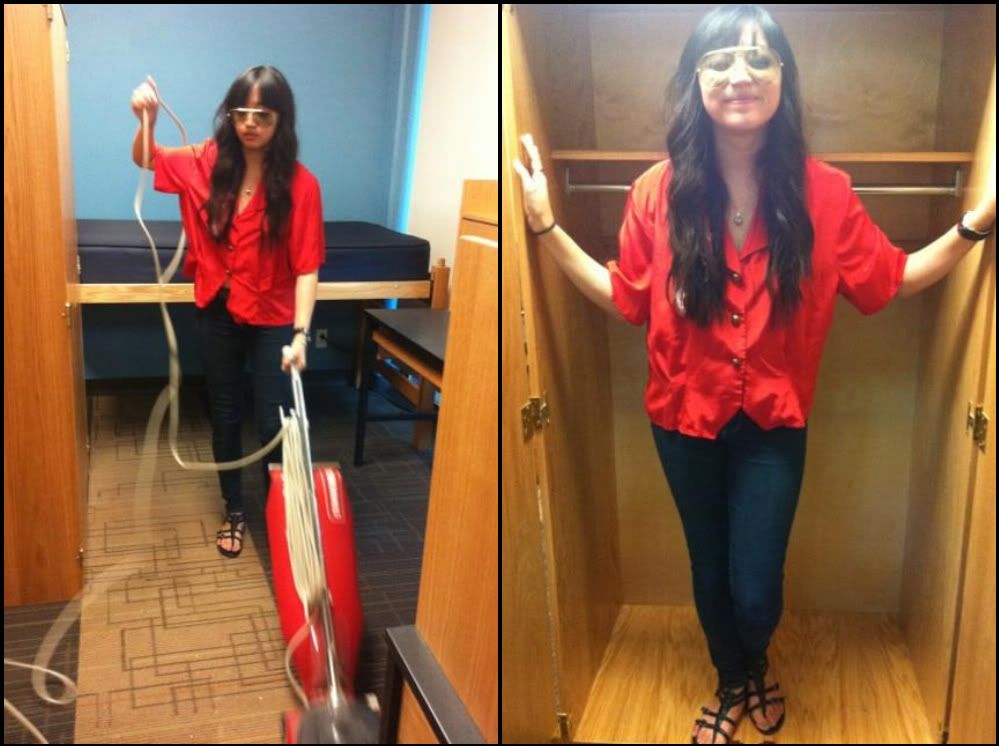 So today was my last day in Santa Cruz.
It was bittersweet. I will definitely miss that city this summer. But I am so excited to see my people! I'm back in Monrovia and it's pretty late but tomorrow is bester Kristen's graduation. Woo!
Seeing my area of the room empty was really weird for me and I was sad to say goodbye to Veronica. She got to take some last Hipstamatic pictures of me eating in the dining hall for the last time. And some more pictures. Oh and my parents did not plan outfits with me at all but we matched, which I thought was really hilarious.
Anyway, here's to the beginning of my summer. Smiles.
BUTTON UP - VINTAGE/ RAY BAN SUNGLASSES/ JEAN LEGGINGS - F21/ SANDALS - KENNETH COLE REACTION/ FEATHER EARRING - BY SAMII RYAN