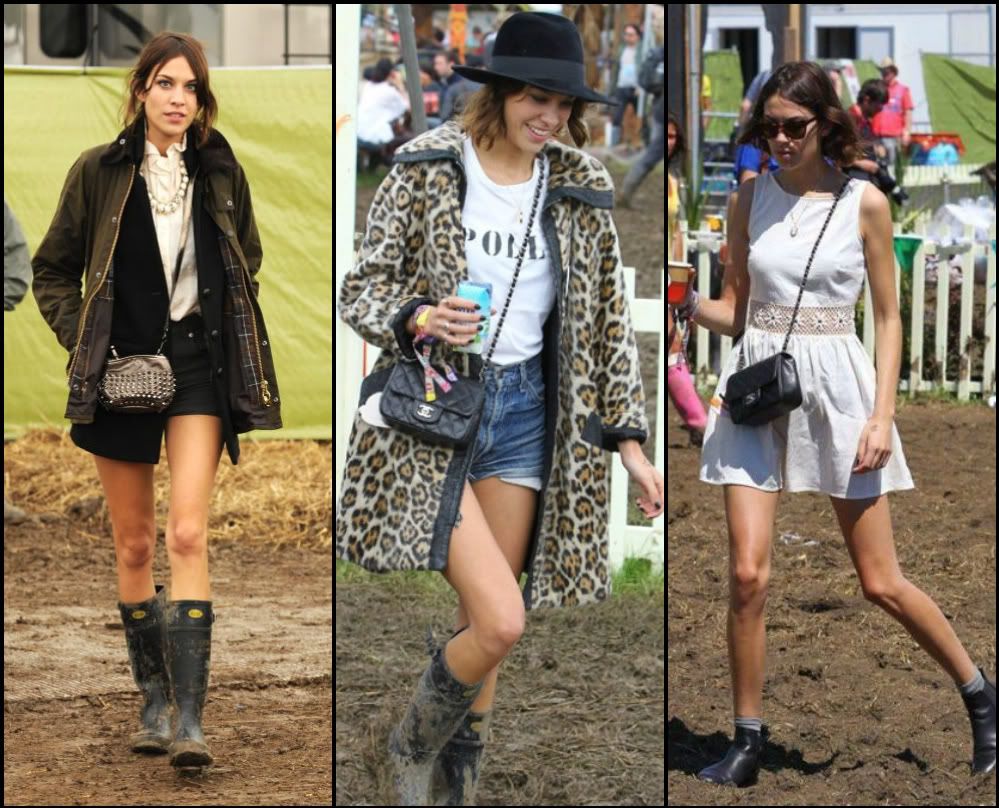 1. Barbour jacket/ Burberry bag/ Superga wellies
2. Chanel bag/ Superga wellies
3. Topshop dress/ Chanel bag/ Chelsea boots
Here I go again about this woman named Alexa Chung.
I've blogged about her before and her amazing style. You don't hear about her a lot but when you do, it's all about her wonderful fashion sense.
Reading about Glastonbury 2011 yesterday, all I saw was Alexa Chung and her outfits. She and I somewhat share the same style because I would wear all the outfits she wore. And they are all a favorite. I can't pick one. She is perfection.
I want to go to a music festival so badly. I mean I went to Warped Tour last year and I'm going again tomorrow, which is why I thought of posting about Glastonbury, but Warped Tour is just not the same. But I know I'll enjoy it a great deal. Ever since middle school, I have wanted to see Simple Plan live (yes, I just admitted that). It's like a childhood dream come true and I can't wait. Smiles.