So last night my ultimate bester Kristen had her wonderful senior recital titled Long, Long Road, and I was so happy for her. We had lots of music, laughs, and cries and it seeing her up on that stage made me really sad to think about her leaving for BYU next year. It was definitely a beautiful night and everyone looked beautiful. I got to have many costume changes which made me excited because people don't like to dress up nowadays, but I always do. So I got to sing with the bester and the rest of the lovely people who were part of her cast and we danced to what else? Gaga. You can see the super awesome dance, choreographed by Kristen's older sister Stephanie
here.
I bought a new black dress just for the finale and I'm in love with it. It reminds me of the
American Apparel one that I mentioned before
, but it's better because it's black and it's real lace. I still want the one from AA but that can wait now.
My mother and sister took many wonderful pictures so I will share them with you all. Smiles.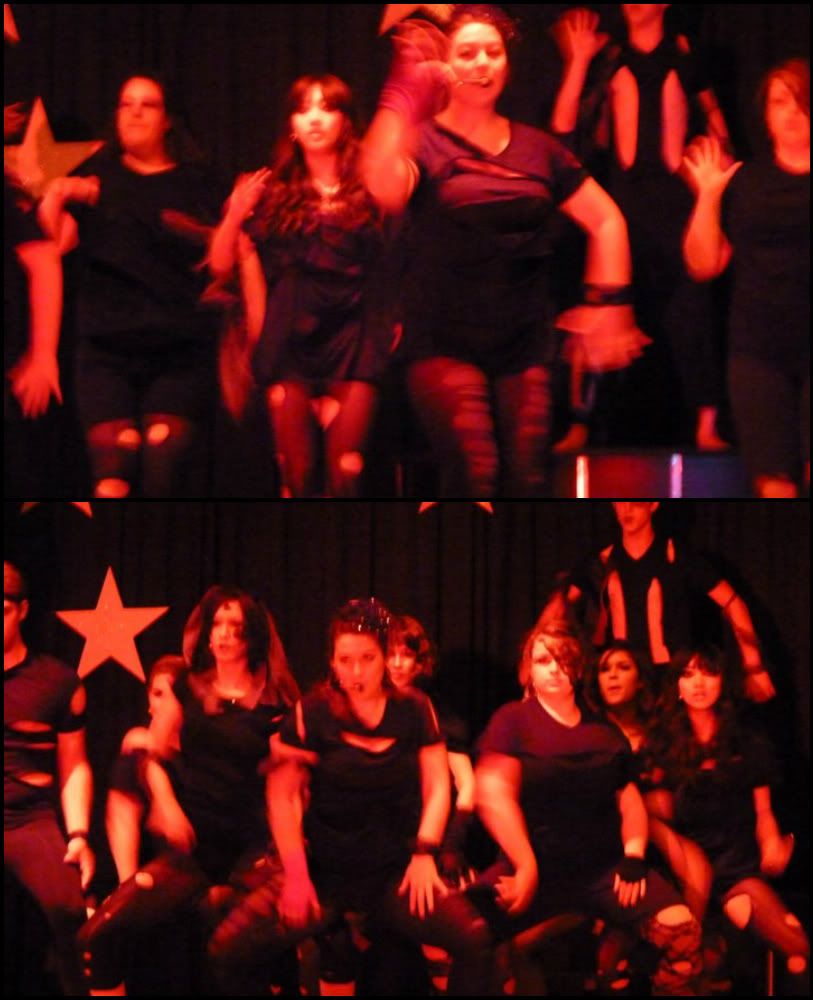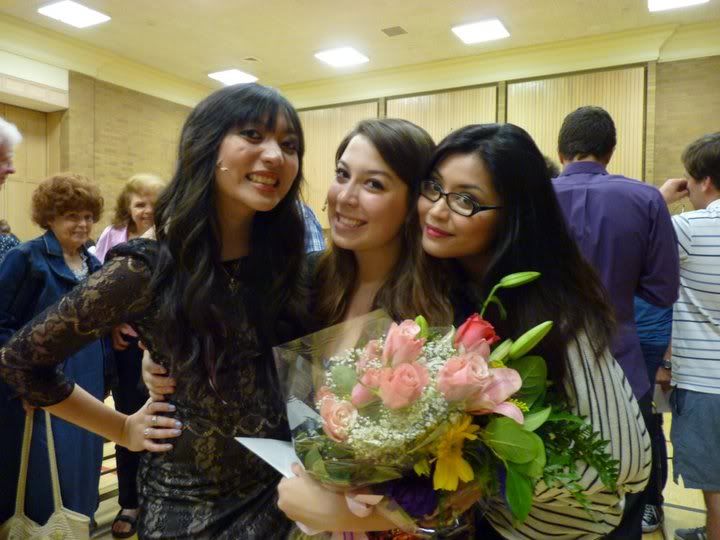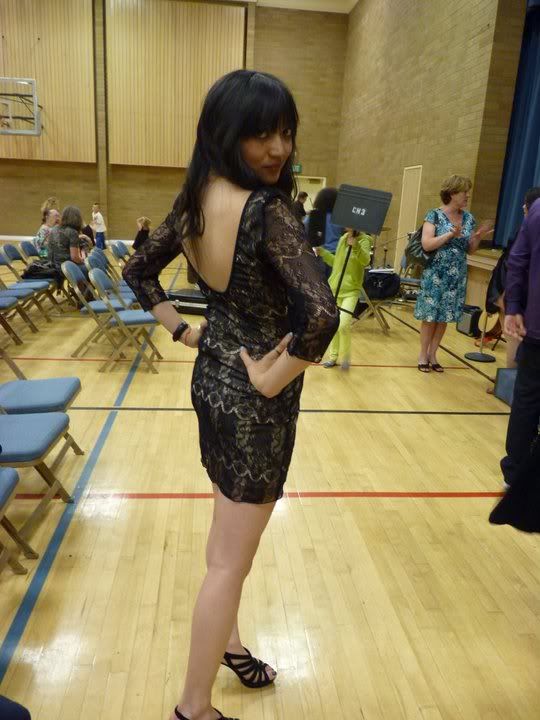 BLACK DRESS - XI/ REPORT HEELS/ FEATHERS - BY SAMII RYAN
Listening to: I Dreamed A Dream (Glee Cast Version featuring Idina Menzel) - Glee: The Music, Volume 3 Showstoppers