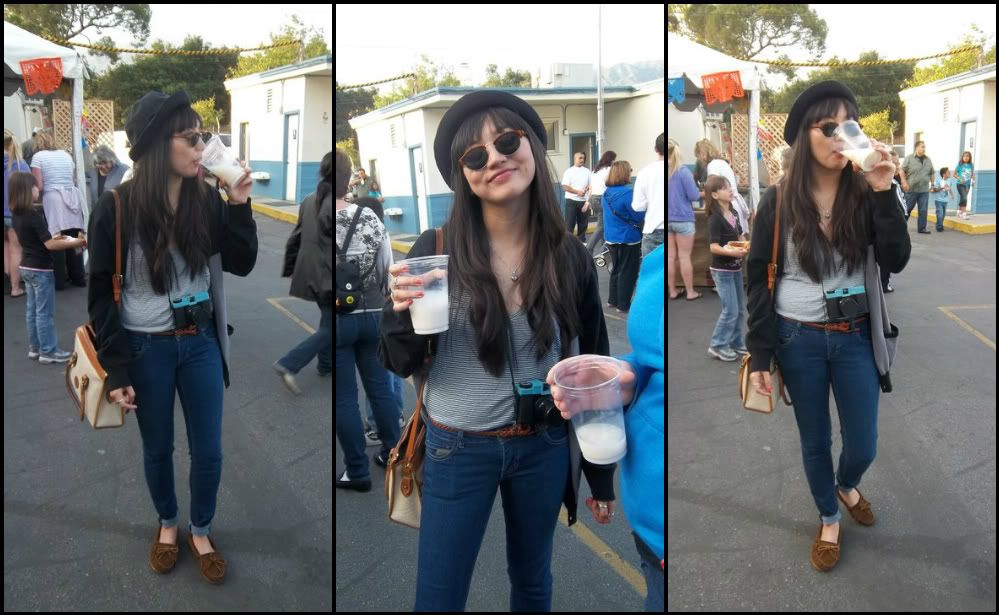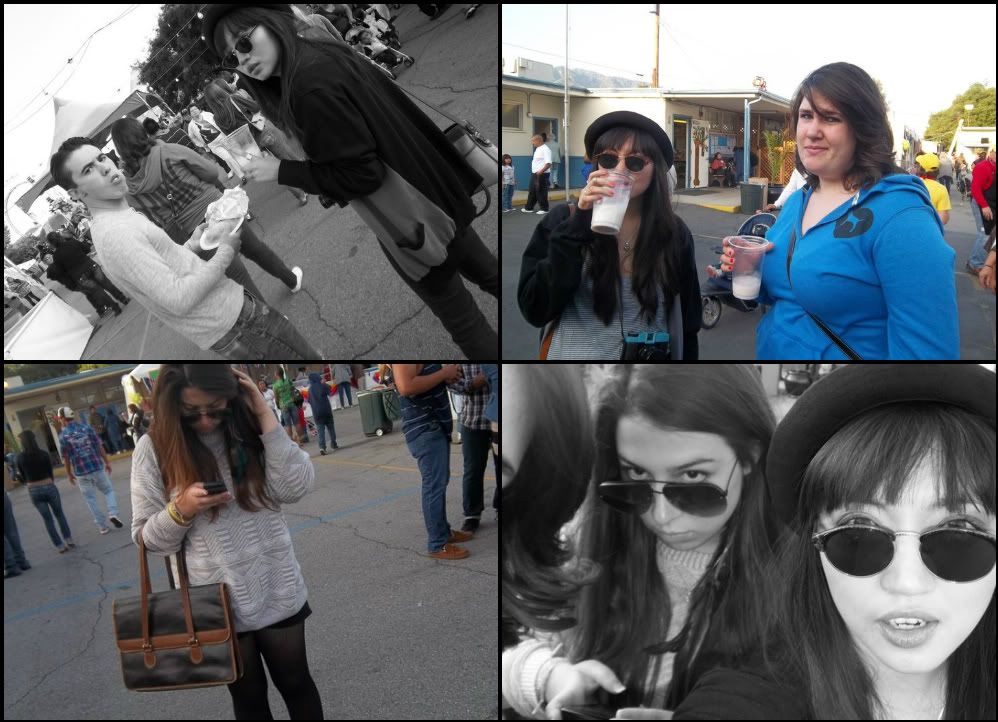 I'm back in Santa Cruz after a fabulous Memorial Day weekend.
And yes I got a haircut. It's a little different but not too much. I just needed a little change. Smiles.
I had some great fun with the besters at the carnival at my church that happens every Memorial Day weekend. Drinking horchata was very refreshing and it's tradition. I debuted my look at the fiesta and bester Kristen took some pictures of us. She's something of a style guru herself. She needs to have her own blog.
Only a couple more weeks of school left. Woo.
HAT - UO/ V-NECK TEE - COTTON ON/ DAD'S CARDIGAN - F21 MEN/ JEAN LEGGINGS - F21/ MINNETONKA MOCCASINS/ VINTAGE DOONEY & BOURKE BAG/ DIANA CAMERA