Greetings from San Francisco!
Just kidding, I'm not there anymore unfortunately. The roomies, Emily and Veronica, and I, along with some other people, spent the day in the city by the bay doing some Christmas shopping. We thought why not since it's our last weekend before winter break. I got some awesome gifts and my Christmas Eve outfit since we celebrate right at midnight on Christmas Eve.
I had a great day in San Fran even though it was raining cats and dogs outside and I was soaking wet. Driving around I thought, San Fran would be the one place in northern California I would live permanently. I love that city, and being only an hour away is great.
I wish some people could have been there to enjoy the city with me.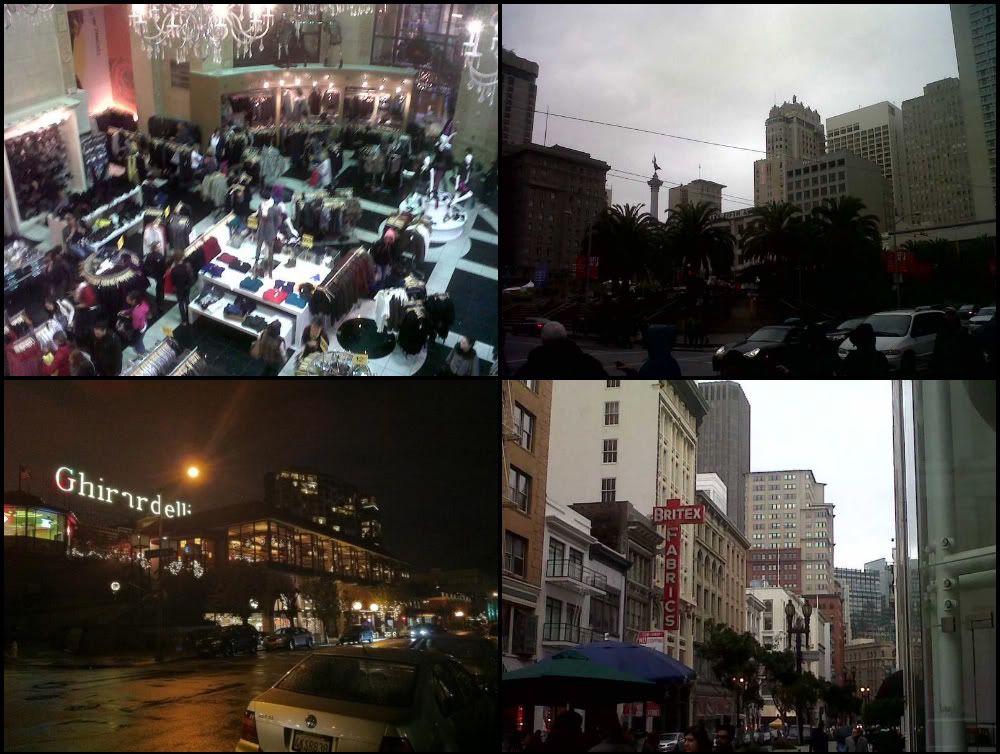 TUBE SCARF - H&M/ BLAZER - VINTAGE/ TANK TOP - F21/ GRAY HOODIE - MARSHALLS